My oldest had her first day of full day summer camp today. She was very nervous and excited about attending Camp Invention for a whole week and peppered me with questions in the upcoming week:
Will I know anybody?
What if no one likes me?
Where will the bathrooms be?
Who do I ask if I need help?
What kind of things will I be doing?
and on, and on, and on.
Disclosure: This is a sponsored campaign with Camp Invention, all opinions are 100% my own.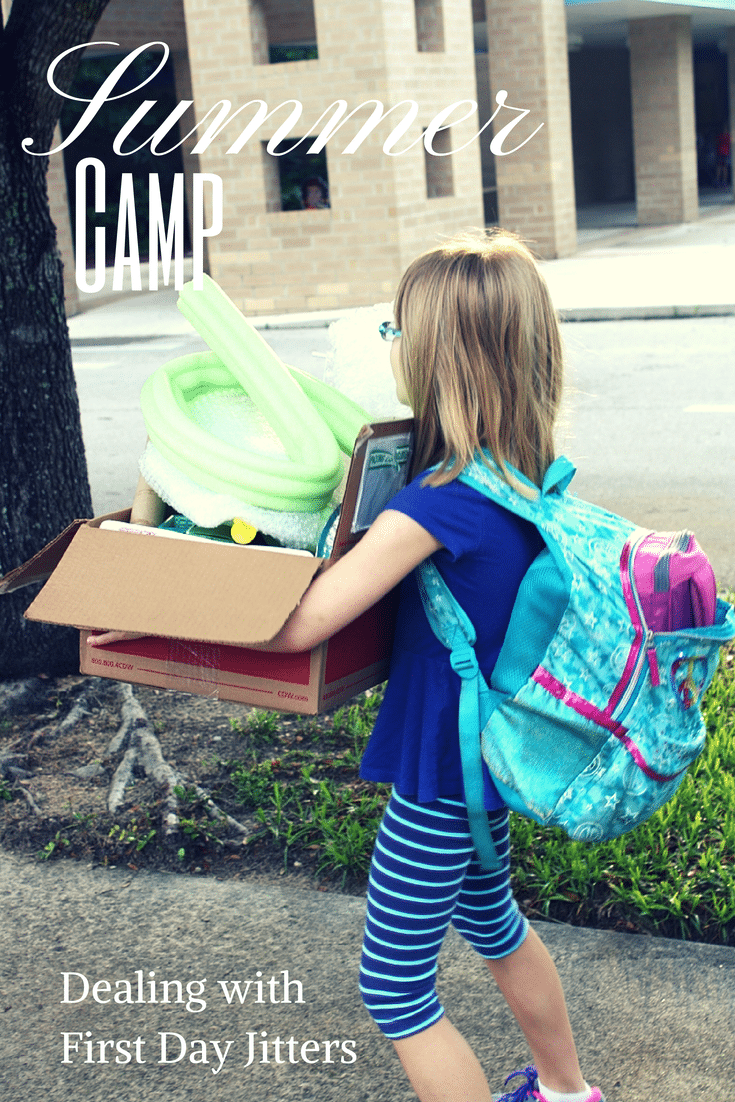 Tips for First Day of Summer Camp with Kids
Tips for First Day of Summer Camp with Kids
My daughter is a little bit like me in the fact that she likes to know what is going on. She gets anxious and a little apprehensive about new surroundings and changes in routines. So in preparation for camp we talked about…
What to do if you need help.
Prior to camp:
We talked about
making sure your actions are in-line with the expectations.
that the adults will show you where the bathrooms are, but it is o.k. to ask if they forget.
how to tell someone to stop using your words if someone is bothering you.
that it is O.K. to get an adult to help you no matter what. Nothing is embarrassing or minor. If you need help, ask for it.
At the morning check in:
I pointed out the educators in the room and reminded her that they were there not only to educate her mind but help make sure she was safe and having fun. What is really nice is that all the educators were wearing staff t-shirts that were highly visible to the children and parents.
Extra bonus is that they looked about as excited as the kids to be there learning and inventing this week.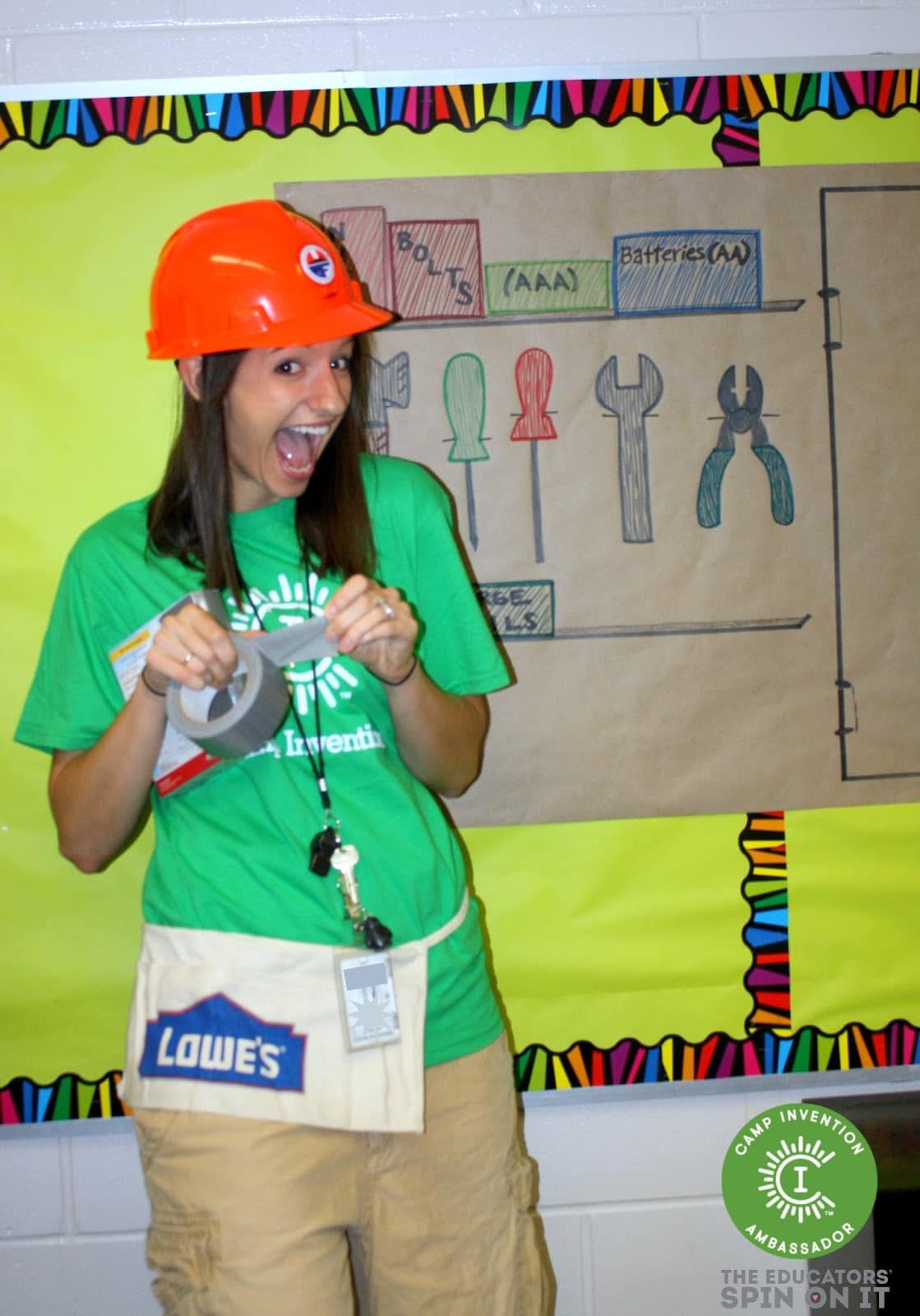 How it "REALLY" went down…
My 7 year old said she almost peed her pants because she didn't ask to go use the bathroom until lunchtime, which meant that she missed most of her lunch waiting in line for the bathroom.
She didn't eat ANYTHING and was ravenous when she got in the car. That is sooo her; she gets so busy in what she is doing, she forgets about everything else, especially when the routine is new.
I will remind her to take a break before lunch happens and feed her a big breakfast before camp. Sounds like everything else went smoothly!
How to make friends at camp.
Prior to camp:
We talked about
using your best manors
being kind in all that you do
including others and being welcoming to new friends
smiling at others
We practiced how to introduce yourself.
"Hi, my name is Sarah. I'm going into 3rd grade."
"Hi, my name is Jenna. I'm going into 3rd grade too. It's nice to meet you!"
At the morning check in:
On the way in, I reminded her that if someone wasn't being kind and wasn't listening to her words, it was ok to ask a teacher for help. (This was a big worry for her. She is a rule follower.)
When we arrived, I modeled an introduction with the girls sitting down in the "green" team square.
How it "REALLY" went down….
She was very mad that one of the girls put sand in her friends hair while they played on the playground and told me that she didn't want to be friends with someone so mean. I asked her if she asked the teacher for help, but she said, "I didn't need to because I just used my words and told her how mean she was being and she stopped." Sounds like the kids resolved their issue on their own.
On a more positive note, it sounds like there was a "sweet girl" who wanted to work with her during the module time. I asked if she knew the girls name and she said, "nope, I'll think about asking her tomorrow."
What kind of things will I be doing at camp:
Prior to camp:
We
watched videos
read camp pamphlets
gathered supplies
At the morning check in:
We dropped off our recycled materials
We set our take-aparts in a pile
And I peeked into the rooms to see all the modules set up and ready for the kiddos…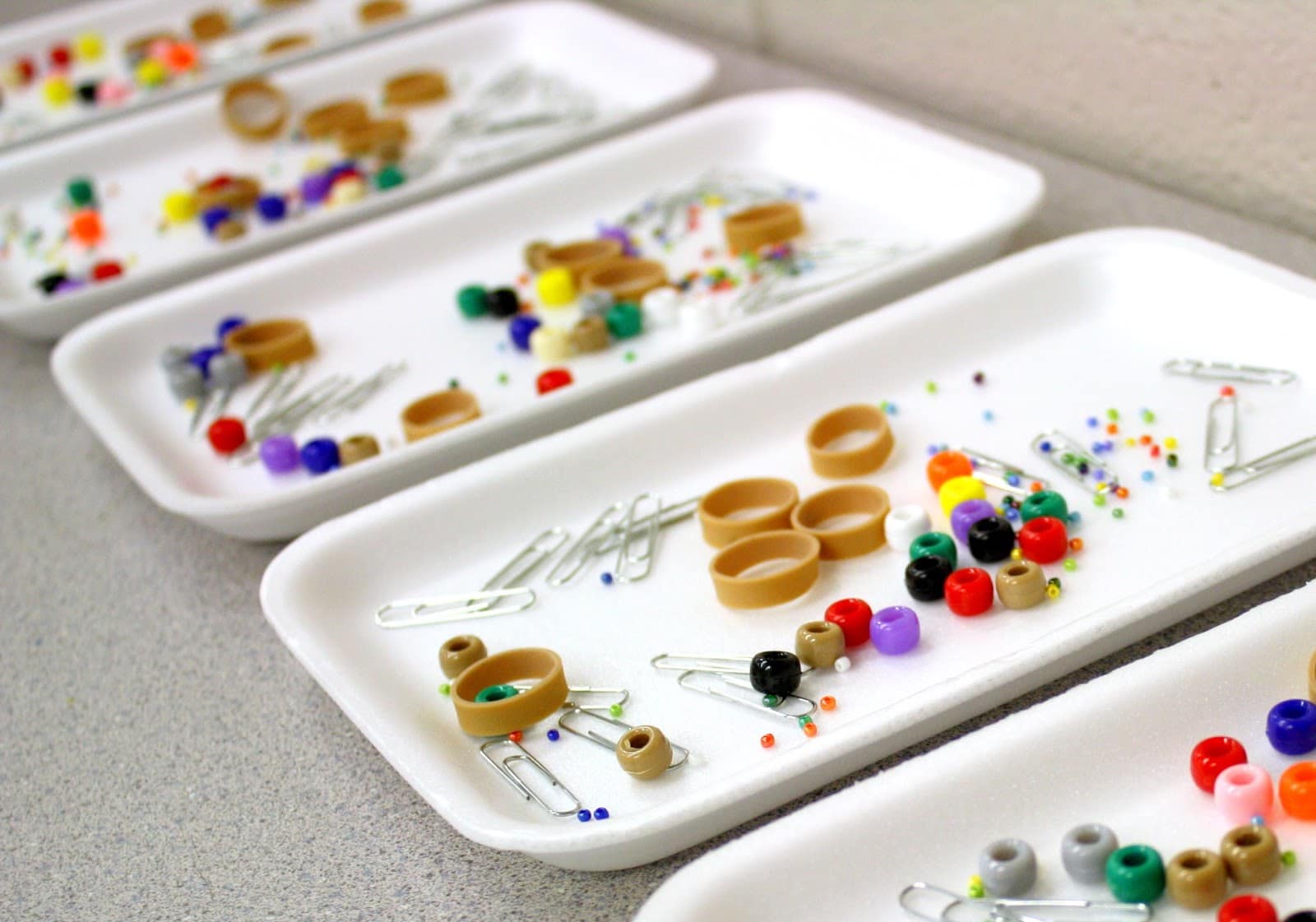 How camp "REALLY" went down…
Me: How was camp?
Daughter: Phew… that camp was a LOT of work. My brain had to think all day.
Me: So what did you get to do?
Daughter: Well, I helped my friend take-apart her really cool take apart.
Me: Did you take yours apart?
Daughter: Nope, it wasn't as cool.
Me: Did you do anything else?
Daughter: Yeah, we invented this boat with an extra thingy on it and got it to float.
Me: Neat, anything else?
Daughter: Sure, I'll remember later.
Me: Ok, What are you looking forward to tomorrow?
Daughter: Seeing my friend!
Ha! Thank goodness for the very detailed activity notes or I would have NO idea what they worked on all day!
All in all, the first day was a success. She was super tired and went to bed 30 minutes earlier than normal. We are both looking forward to her learning and growing this week!
Summer Camp Resources for Parents
About Camp Invention:
Created by the National Inventors Hall of Fame, Camp Invention is the only nationally recognized summer program inspiring inventive young minds by fostering creativity, innovation, real-world problem solving and the spirit of invention.
Partners with the United States Patent and Trademark Office and the Collegiate Inventors Competition to create curriculum inspired by the world's most well-known innovators.
Last year, Camp Invention helped to inspire the next generation of innovators by holding 1,200 camps serving nearly 80,000 children.
Sponsors make Camp Invention possible in many communities. For a full list of sponsors, including government support, click here.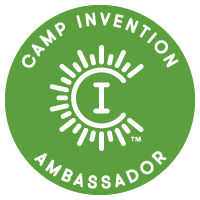 Join the fun on social media with Camp Invention by following them on Facebook, Twitter, Pinterest, and youtube! Use the hashtag #campinvention to follow along!