Cooking with kids is a great way to combine early literacy, math, and practical life skills all into one lesson.
My son is 4 and we have made the choice to keep him home for learning. We sing, read, dance, and cook together. Call it homeschooling if you will, I call it parenting! It really doesn't matter what you call it, as long as you do it!
And for the time being, we are happily cooking away together.
Here is our latest kids in the kitchen recipe.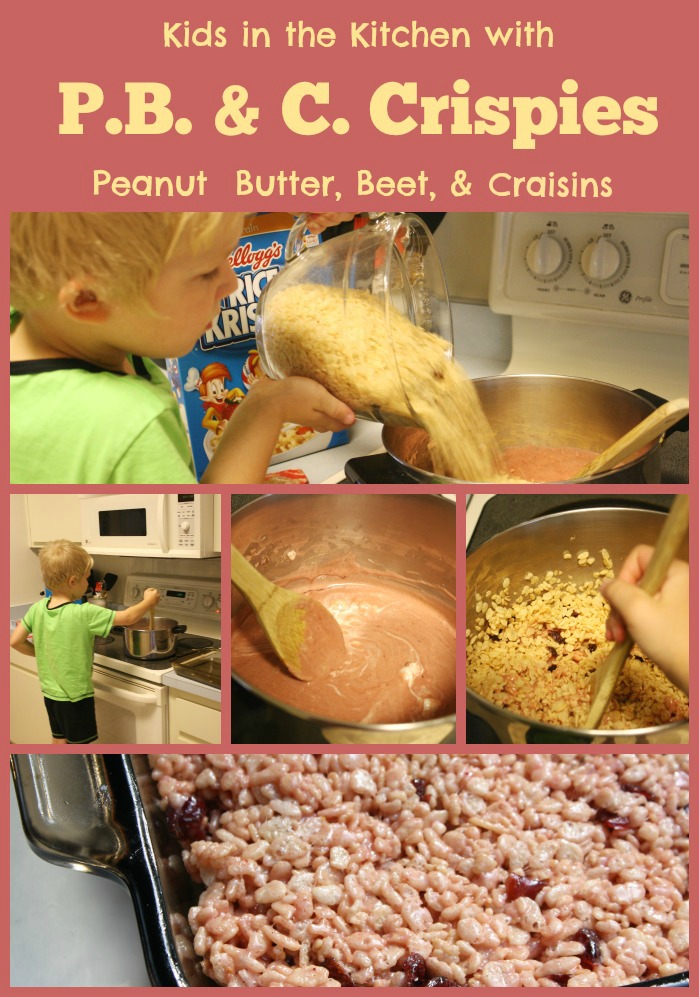 My friend gave us a jar of beet root powder, which inspired my 4 year old to ask for "pink" crispies. I thought it was a great idea and added in some peanut butter and craisins in too, for a little twist.
He measured out the ingredients, mixed and poured.
They turned out, to his delight – PINK!
Ingredients
3 Tbsp butter
5 1/2 c mini marshmallows
6 cups of your favorite crispie cereals
1/2 c peanut butter
1/2 c craisins
1/4-1/2 tsp of beet root powder
Directions:
1. Have your child pre-measure all the ingredients.
2. Then add the marshmallows and butter to a medium size pot.
3. Heat on low, stirring continuously. (Grown-up job) Keep stirring until the marshmallows are completely melted.
4. Stir in Peanut butter, beetroot powder, and craisins.  Mix until blended.
5. Add the cereal immediately.  Mix well. Press into greased 13×9-inch pan.
6. Cool completely then cut into squares.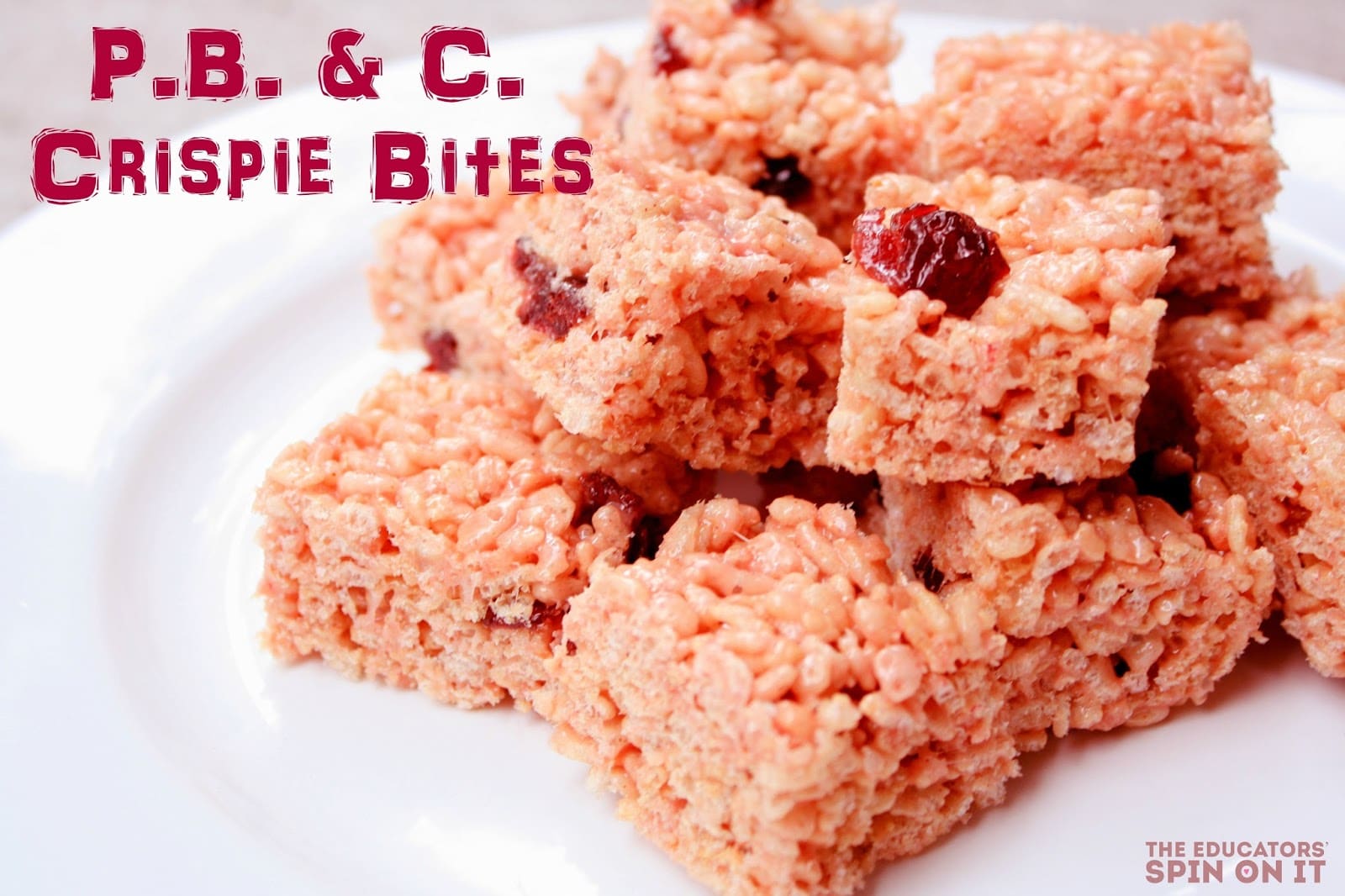 PS: Pink is my son's favorite color. I looked to find a book about boys and the color pink to make this a Little Hands that Cook with Books blog post, but all the pink books seem to be about girls. So I decided to write my own.
Someday, one of my picture books may get published! Until then, I'm having fun writing, editing, and reading them to my own kids!
Want 5 more Awesome Ideas on What to Cook with a Preschooler?