Explore a creative way to encourage your preschooler to express gratitude towards others with your photos during the holiday with this magnetic thankful tree. Just take a few photos and magnetic tape to create this activity for your child.
Here's how…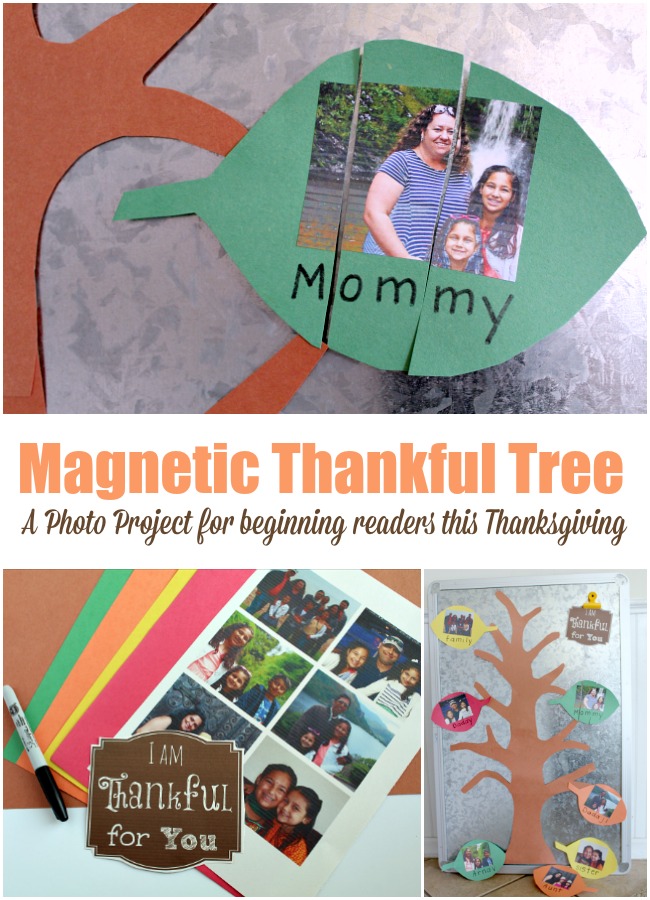 Affiliate links used in this post.
We are focusing on GRATITUDE for the Weekly Virtual Book Club for Kids. Our featured book shares one of my favorite bear series from Karma Wilson called Bear Says Thanks . What better way for Bear to say thanks, than to have a big dinner with all his friends!
In the story, Bear has come up with a special way to say thanks—a dinner! When Bear decides to throw a feast, his friends show up one by one with different platters of delicious food to share. There's just one problem: Bear's cupboards are bare! What will he do? His gift to the group is perfect for the Virtual Book Club for Kids families.
Bear Says Thanks (The Bear Books)
by Karma Wilson
As Thanksgiving approaches I always enjoy the time to teach gratitude at home with your kids . We have fun making a DIY thankful banner and we work on this Thanksgiving writing printable .
One of my favorite this to do is to make Turkey Chocolate Bar Gift Wrap Idea for Teachers and Friends Thanksgiving . There are some other projects to consider like a Gratitude Garage Sale
Listen to the Song on Youtube of Grateful: A Song of Giving Thanks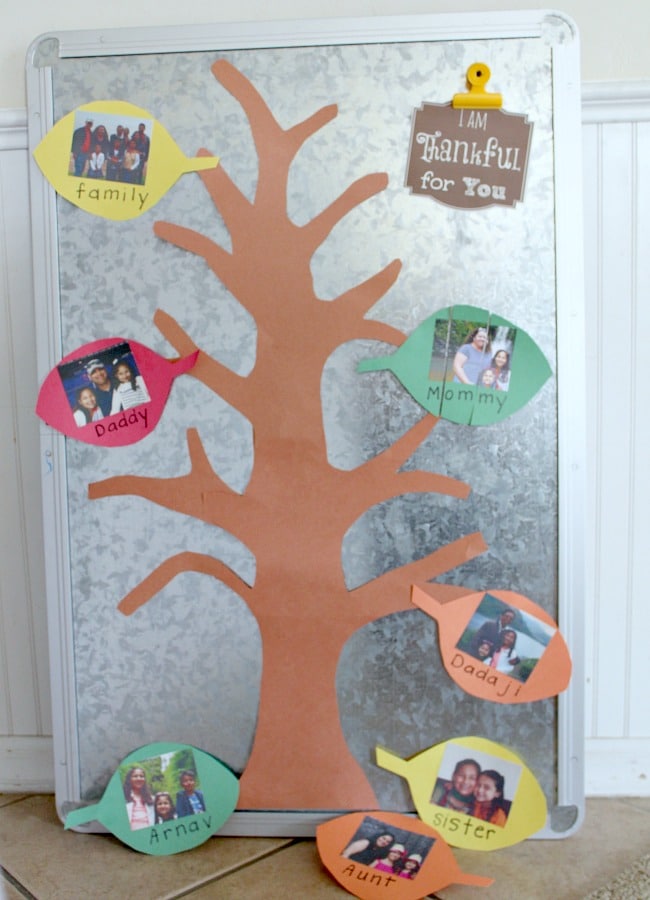 Magnetic Thankful Tree
Materials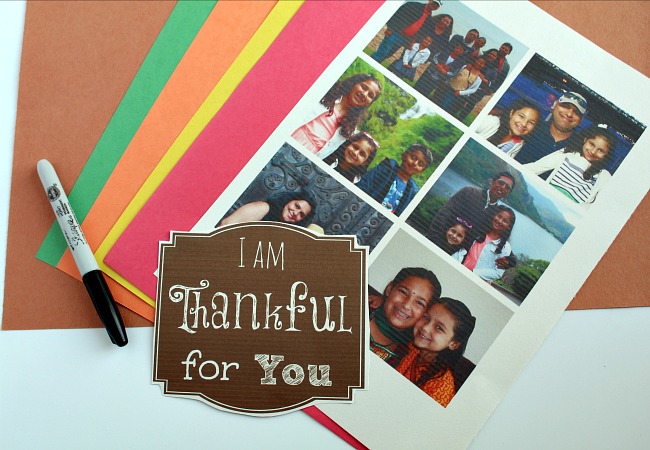 Direction for Magnetic Thankful Tree
Print out some recent photos of your family members with your child. You can use your home printer or at your local photo print shop. One of the focus of this activity is to get the photos off of our digital devices and into the hands on our kids.
To start the project we printed pictures of our direct family members in our home. Mommy, Daddy, sister, brother. A few days later we added some pictures of extended family like her grandparents which included her Nana and Poppy and Dadi Ji and Dada Ji. You can add aunts and uncles and cousins too. It just depends on your child's ability to keep the puzzles all straight.
You could also consider printing out a few of their favorite things from around the house as they learn to address gratitude towards those things too and start to learn to recognize back words like bat, dog, bed, toys. etc.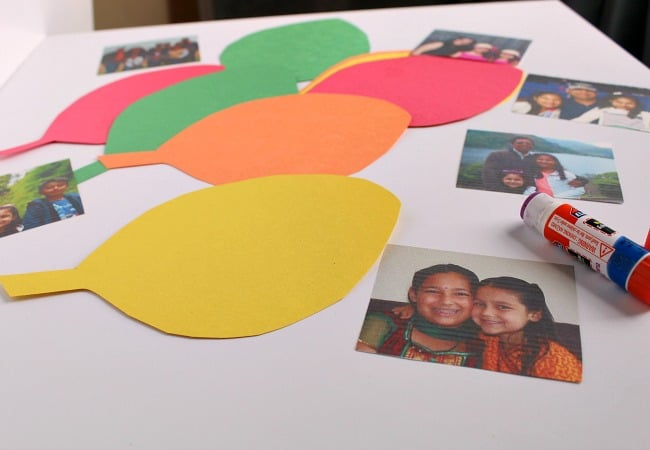 With each of the photos that you add to your Magnetic Thankful Tree you print out the photo, glue it onto a larger sheet of paper shapes like a leaf. Leave a space below the photo on the leaf to be able to write the letters of the name in the photo.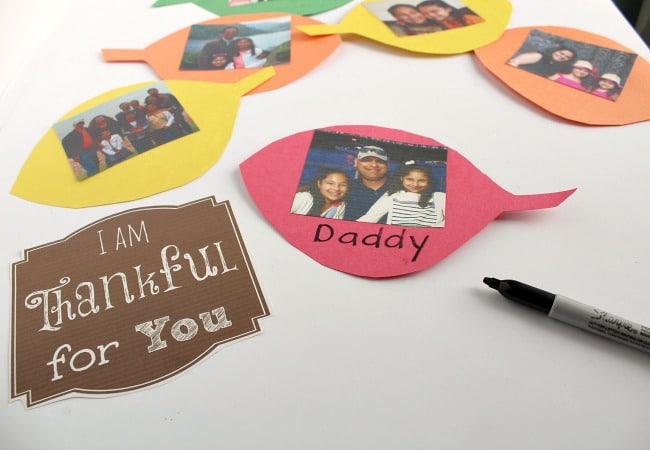 Then to make it more challenge you turn the photo leaf into a puzzle. Depending on the age of your child, cut the leaf into the pieces. For my 5 year old I cut the leaf into a piece per letter. For younger kids I would divide the photo into two pieces.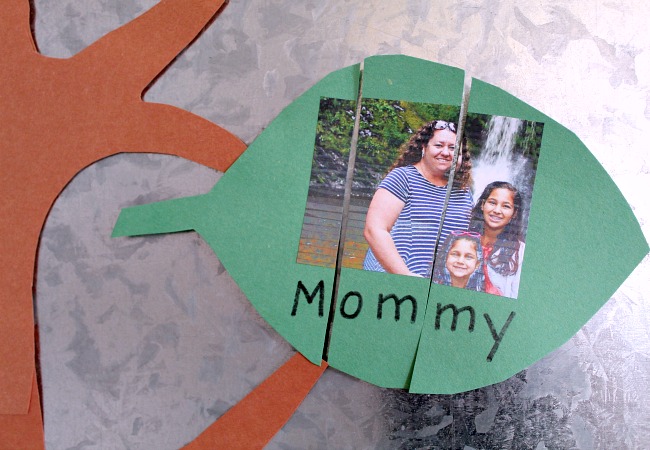 Once you cut the photo leaf into piece, add Magnetic Tape onto the back of each of the pieces so that your child can reassemble the photo leaf onto the tree. This Word Puzzle Idea comes from my book 100 Fun and Easy Learning Games for Kids
For younger children you can simply put the photo of the leaf and work on building language skills.
For older children you can also add the element of adding additional leaves with words that they've written about what they are thankful for each day in November.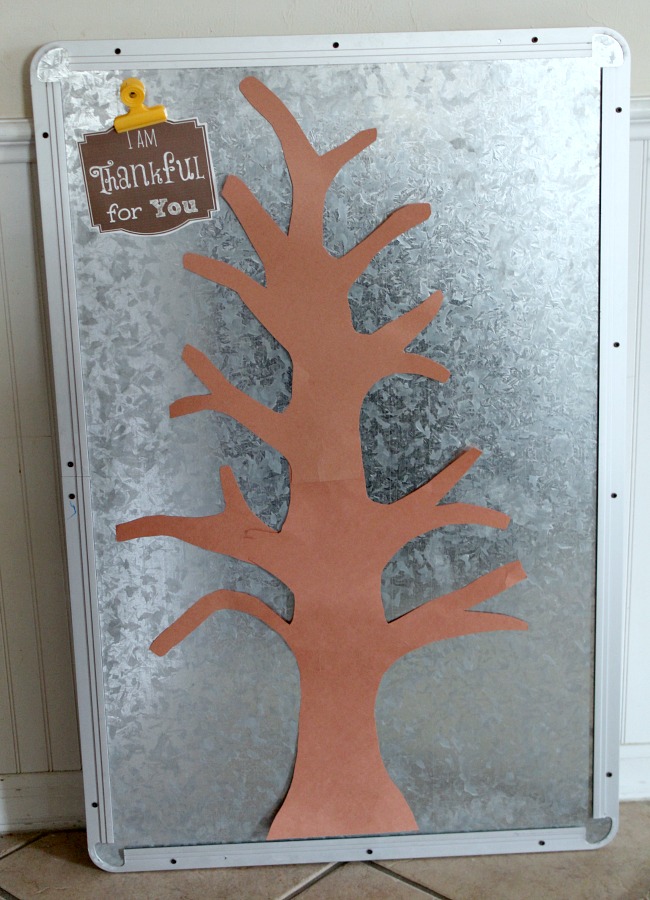 DOWNLOAD I am Thankful for You Printable
Day by day have your child add to the tree the things that they are thankful for this month. You just might be surprised what makes it onto the tree.
A great follow up activity is our Gratitude Journal and Prompts. (Download here)
Books about Gratitude for Preschoolers
Here's a few of my favorite books for teaching kids about expressing gratitude towards others and learning how to be thankful for the things that we have. If you have a favorite gratitude book be sure to let me know in the comment section below.
Grateful: A Song of Giving Thanks (The Julie Andrews Collection)

The Thankful Book

Being Thankful (Mercer Mayer's Little Critter)
Listen to the Song on Youtube of Grateful: A Song of Giving Thanks
Thankful

The Berenstain Bears Give Thanks (Berenstain Bears/Living Lights)

Ladybug Girl Gives Thanks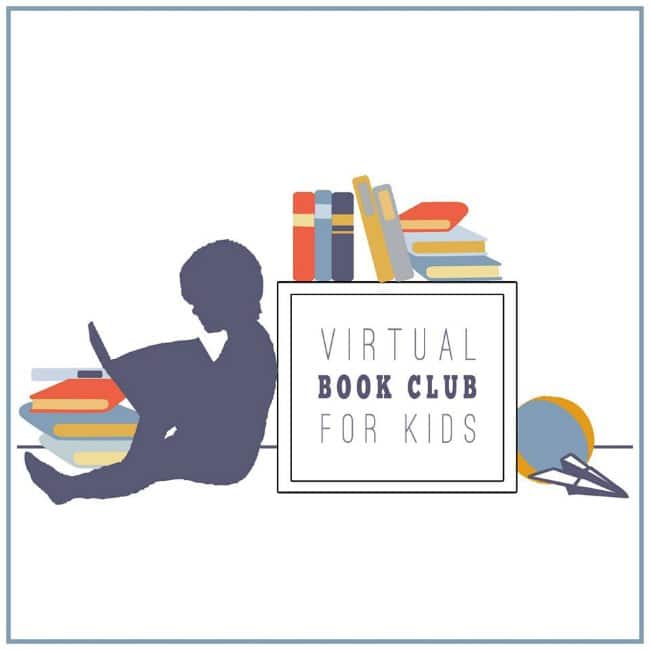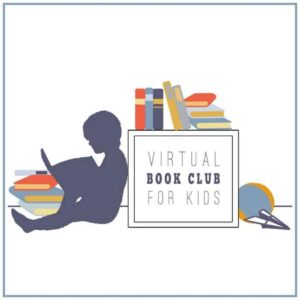 JOIN OUR WEEKLY VIRTUAL BOOK CLUB FOR KIDS
We're inviting you to join along and share your own GRATITUDE themed ideas with your child or students using the featured story Bear Says Thanks or one of the other Gratitude Books mentioned above. You can share on our facebook page or join our VBC Facebook Group.
Gratitude Themed Activities for Preschoolers
Alphabet Activities
Gratitude Acrostic Printable Booklets—Chickadee Lit
Gratitude Alphabet and Give Thanks Banner – To be a Kid Again
Name Activities
I am Thankful Activity-CraftCreateCalm
Magnetic Thankful Tree – The Educators' Spin On It
Number Activities
Bear Says Thanks Gratitude Counting Activity
Counting On Bear Paws with Number Claws
Sensory Activities
Easy Gratitude Turkey Pumpkin for Kids
Cooking Activities
Pumpkin Muffins for Friends – Inspiration Laboratories
Kid-friendly Gingerbread Cookies to say Thank You – Rainy Day Mum
Color Activities
The Gratitude Game: Pick-Up Sticks- Teach Beside Me
Pre-Writing Activities
Gratitude Drawing Prompt with Free Printable – Sunny Day Family
Gratitude Tree Free Printable – Mama Smiles
Shape Activities
"I'm Thankful For You!" Kid-Made Ornament Gifts – Preschool Powol Packets
Thankful Bear Craft from Books and Giggles
If you enjoyed this gratitude activity idea you might enjoy joining our Weekly Virtual Book Club for Kids!
This Word Puzzle Game for Kids is one of the featured games in our book 100 Fun and Easy Learning Games for Kids
LEARN MORE AND BUY NOW.