Let's head to the UK in the kitchen with these fun and easy United Kingdom recipes for kids! Scones, Tarts, Shepherds Pie, Bangers and Mash and more in our cooking around the world series.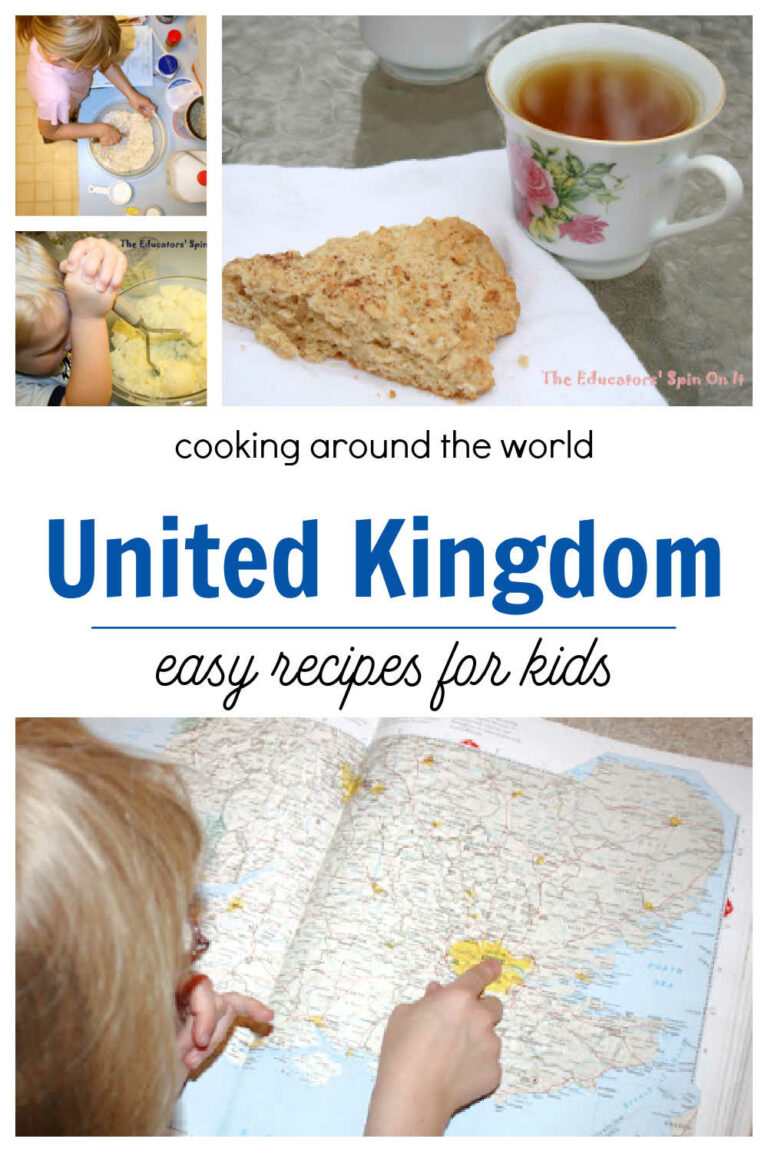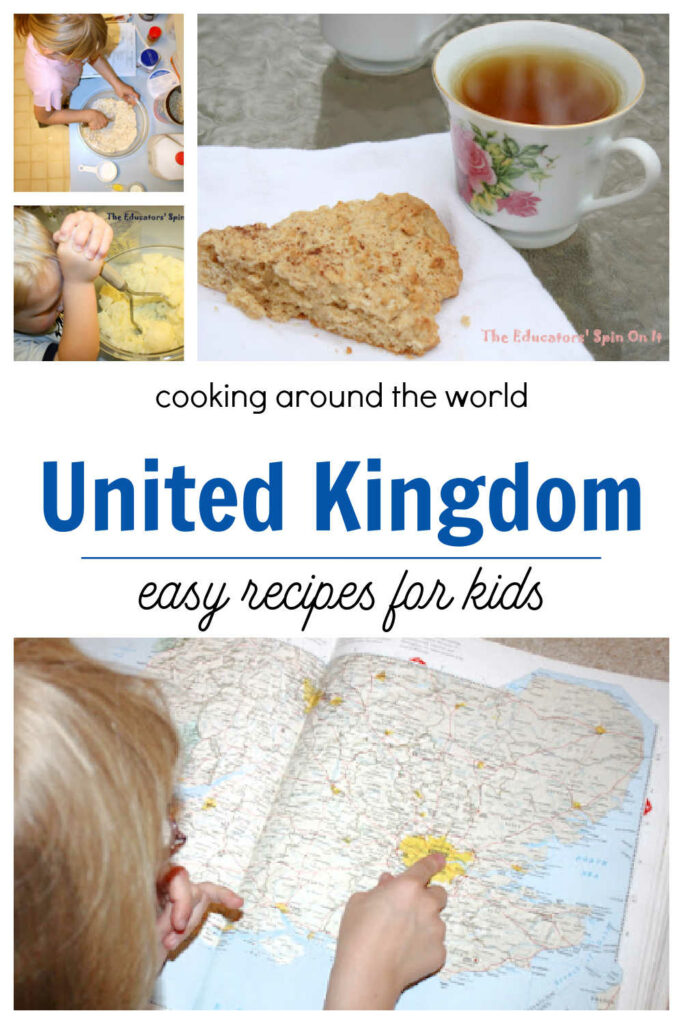 Welcome to "Around The World in 12 Dishes". We will be taking you on a journey around the world, (loosely) following in Phileas Fogg's footsteps, exploring 12 different countries with our children, by cooking 12 dishes with them.
The world is such a wonderfully diverse and colorful place. Our children see maps, flags and books. They see postcards and maybe they see films about the world, but let's really bring it to life through food! Taste and smell don't often get explored, we think this would be wonderfully fun and interesting for you and your children.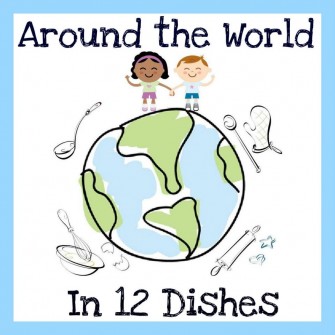 Not only is it an exciting and different way to learn about cultures, but cooking with children brings so many opportunities for learning- math, science, literacy, language development, and even geography! Plus cooking creates lasting family memories and something yummy to enjoy!
It's time to take a trip with the help of a book, a mixing bowl, and a great imagination!
United Kingdom Recipes for Kids
There are a few classic recipes that are traditional for the United Kingdom that are easy for kids to make. As part of our cooking around the world series, we've put together a collection of these recipes for kids here for you to choose from. We made both scones and bangers and mash as we learned about the UK.
Scones Recipe for Kids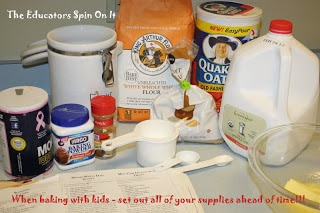 With our good friends visiting their homeland of UK this week, we baked and cooked some dishes from around the world. Scones are a big hit in our household and we usually make one batch a week.
My 5 year old can make biscuits and scones almost entirely on her own. The trick is to set out all the supplies ahead of time!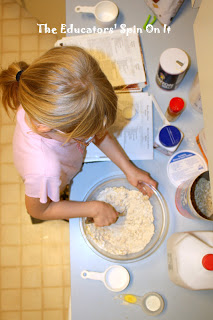 She scoups, pours, measures and mixes on her own. The best advice someone once gave me for keeping scones light and fluffy is not to overmix, we take this to heart and our scones usually turn out fabulous! I help with putting the batter on the pan and baking it.
To stick with the Brittish tradition of drinking tea, we had a cuppa tea with our scones for a girls tea party on the deck.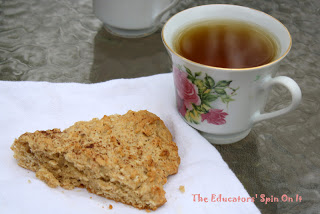 Healthy Mom Tip ***I usually exchange half of the white flour for white whole wheat to make this a bit healthier. I know it is not in true Brittish fasion, but we eat scones enough that if I can use more whole grains, my family is eating just a bit healthier.
We have also been know to add nuts, oatmeal, and ground flax seed to some of our scones too for the added nutrition.
Here is a recipe for crumpets and another one for scones if you would like to try something new too!
In addition to our weekly scones, I am challenging myself to make at least one meal a week that is new, one of those meals each month will be a dish from another country.
Bangers and Mash Recipe for Kids
This week, we made BANGERS AND MASH.
Here is my tot making the MASH!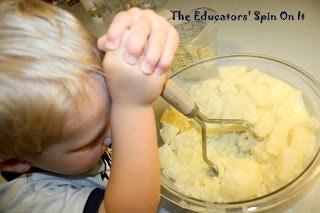 Now I know that my kids like sausage (I know I changed a turkey sausage for the pork, so it is not a TRUE Brittish Pub dish, but if you haven't figured it our yet, I like to put my OWN SPIN on things!) and that they like mashed potatoes, but wasn't sure what they would think about onion rings and gravy – and all of it together??? I shouldn't have been worried.
As we were eating, my 2 year old was stealing everyone's onions off their plates and inhaling them, he even used a few as onion bracelets before slurping them up (I am not an onion fan at all and was extremely surprised by his newfound onion love).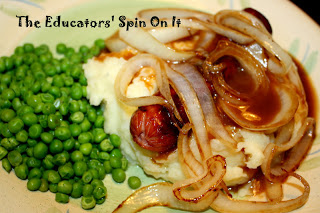 My hubbie said this was a nice treat to try something new, and my five year old was disappointed there wasn't thirds for all!
Kid Friendly United Kingdom Recipes
United Kingdom Suitcase Craft
Here is a link to some ideas for more crafts for England.
Disclosure: This post contains amazon affiliate links.
England Activity for Kids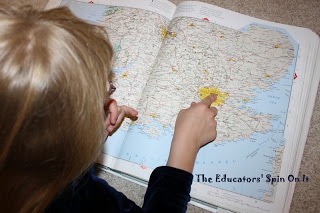 To connect our cooking to even more learning, we brought out our Atlas this week and found the places our friends would be visiting on their vacation.
One of my tots favorite knee bouncing rhymes is "Trot, trot to London," so we also found London and Dover! I can't believe that for the number of times we have sang and bounced him on our knees that it is the first time we are showing him where and what the poem is about!
Keep the learning going and get crafty too!
Here's an adorable idea to creating your own United Kingdom Coloring Book using your own photos or from the web with Little Hand that Cook with Books in the United Kingdom.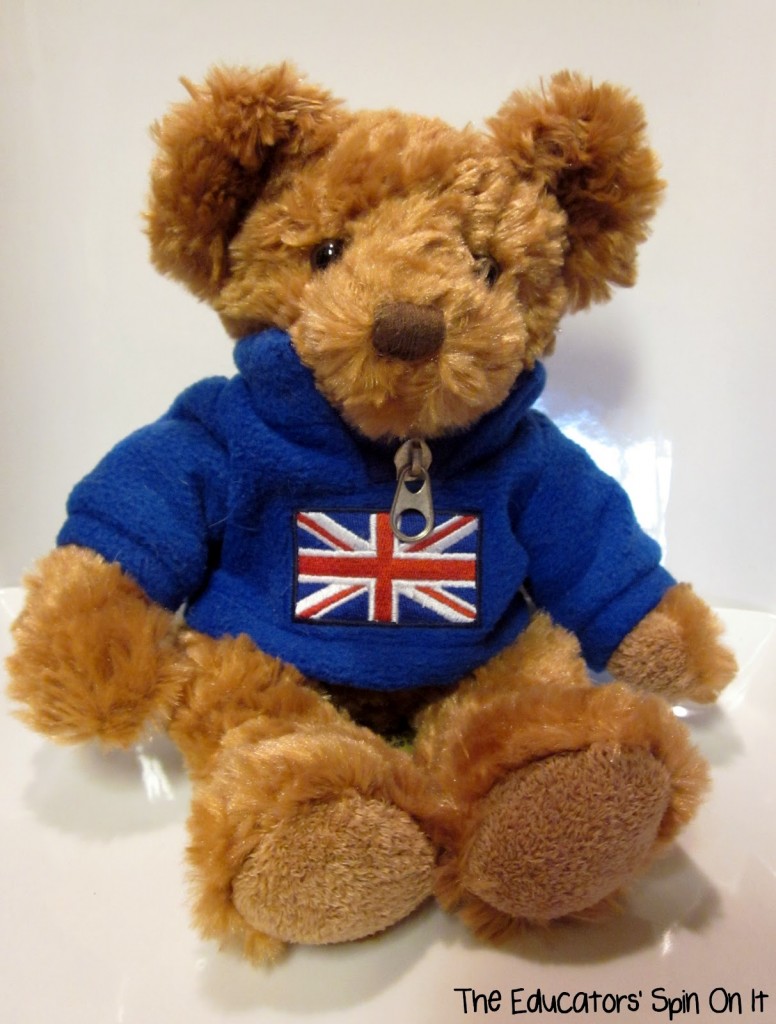 Activity Ideas about United Kingdom for Kids
Looking for some additional recipes for kids to make? Try these…
Save