Have a new baby at home? You've just discovered our baby resource page packed with baby activities for what to do with your new little one.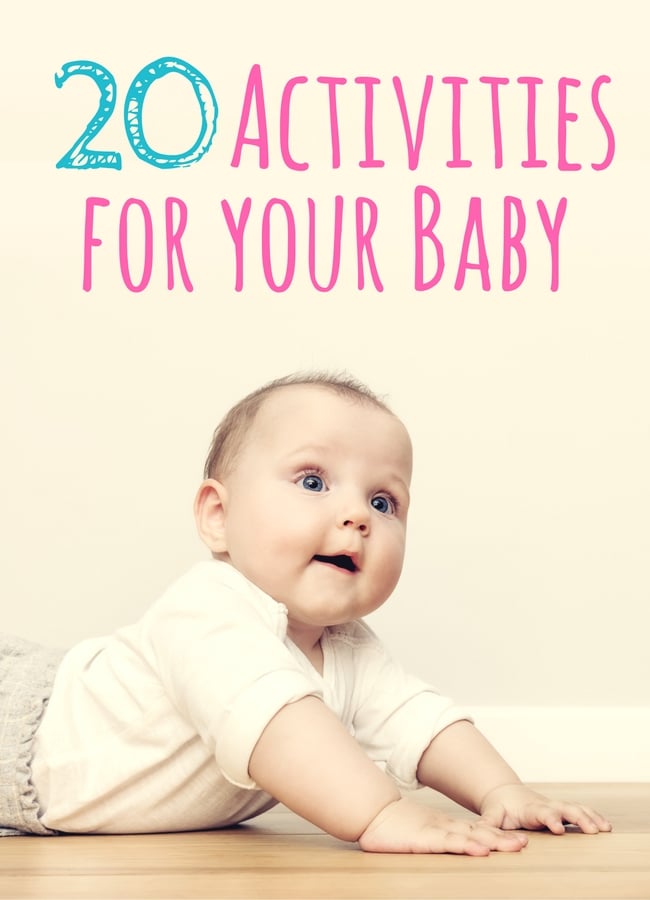 Activities for Babies
Parents are a child's first teacher! Are you wondering what you can do to help with their development and growth? We've gathered some of our favorite baby activity ideas we've written for babies and shared them below for you as a new parent.
These are baby activities that are perfect for kids that are less than a two years old.
Plus a few ideas for expecting parents.
Be sure to sign up for our Baby Time Newsletter to get the latest ideas each month for your baby. Discover fun baby games and activities that help your 0-24 month old baby reach their motor, sensory, communication, and feeding milestones.
Baby Activity Ideas
Activities for infants to do at home
Holiday Activities with Babies and Toddlers
During Pregnancy
New Parents
Be sure to follow our Baby Pinterest Board & Toddler Pinterest Board
Your top list of Activities to do with baby at home!