For the kids, getting new clothes, school supplies and gear may be the only good thing about the upcoming semester. That doesn't mean you have to go out and spend a fortune every time you prepare them for a new semester. Here are some tips that will help you get through school shopping, while saving you a few bucks along the way.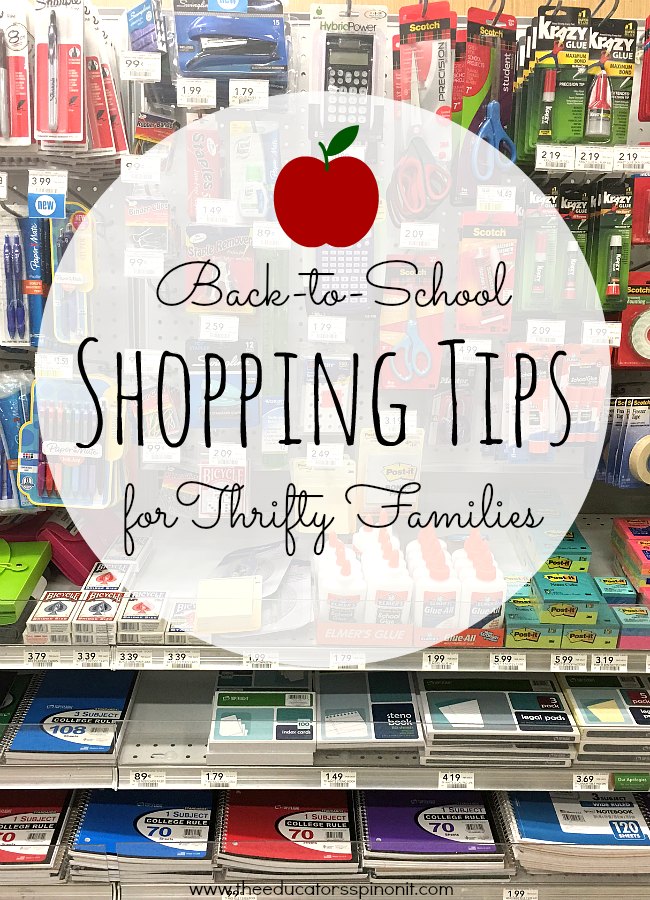 Back to School Shopping Tips for Thrifty Families
Hold off on the Trendier Gear
Kids may fall in love with a lunch box or a pencil box in July, but when they get to school they absolutely hate it because they find their friends using different ones. They'll beg you to get you the same one, which means you have to go back to your wallet. When possible, skip specific characters and select favorite colors, or classic styles.
Watch Out for End-Of-Summer Sales
Kids wear short sleeve polo shirts all year long. Lurk around summer sales and grab discounted garb that your kids will wear through the fall. Pair with a cute sweater in cold weather.
Create a List and Stick to It
You should always start with the teacher's supply list so that you don't get overwhelmed and end up buying stuff the kids won't need during the semester. While extra supplies may be cute, the kids may never get around to using them. NOTE: if you do have those extras, put them together for a special teacher supply box.
Save
Check Out Supermarkets, Grocery Stores, and Drug Stores
During the back to school period, supermarkets offer great deals on back to school items. Check out their weekly brochures on what's on offer while doing your grocery shopping. We find pencils, pens, and glue at BYGO (Buy one get one free) every August. Visiting several different stores and buying the deals may save you money, but take a bit more time.
Raid Your Closet
You never know what might be lying around. You may find some almost new or slightly used backpacks that will save you a trip to the store. Also, you can decorate bland binders with downloadable photos to make them appealing and 'new' for your kids. This is ECO friendly and budget friendly.
Attend Back to School Swaps
Parents in your neighborhood may be willing to give away school supplies in exchange for some you no longer need. For instance, if your kid has already been through kindergarten, you can swap some of their suppliers for elementary school supplies. If you don't know anyone in younger grades – drop your supplies off with last years teachers. They LOVE getting grade level specific books, learning games, and supplies in like-new condition.
Choose quality
Backpacks and lunchboxes are in use every day. Check the seams. Look at how sturdy the product is. Will it last for at minimum of 9 months of wear and tear. We've purchased backpacks before only to have them fall apart by January and had to pay for another new one. A few extra dollars for quality items will most likely save you money in the long term.
You can also ask other parents for tips, especially if they've been through the stage you are in. They will have a lot of advice on what they could have done differently.
More Back to School Resources from The Educators' Spin On It
Save