The first diaper changing rights has been held by my husband for all three of our babies! I birthed and nursed them first, it was only fair that he had a chance to have some firsts too. Because every first is significant no matter how small they seam.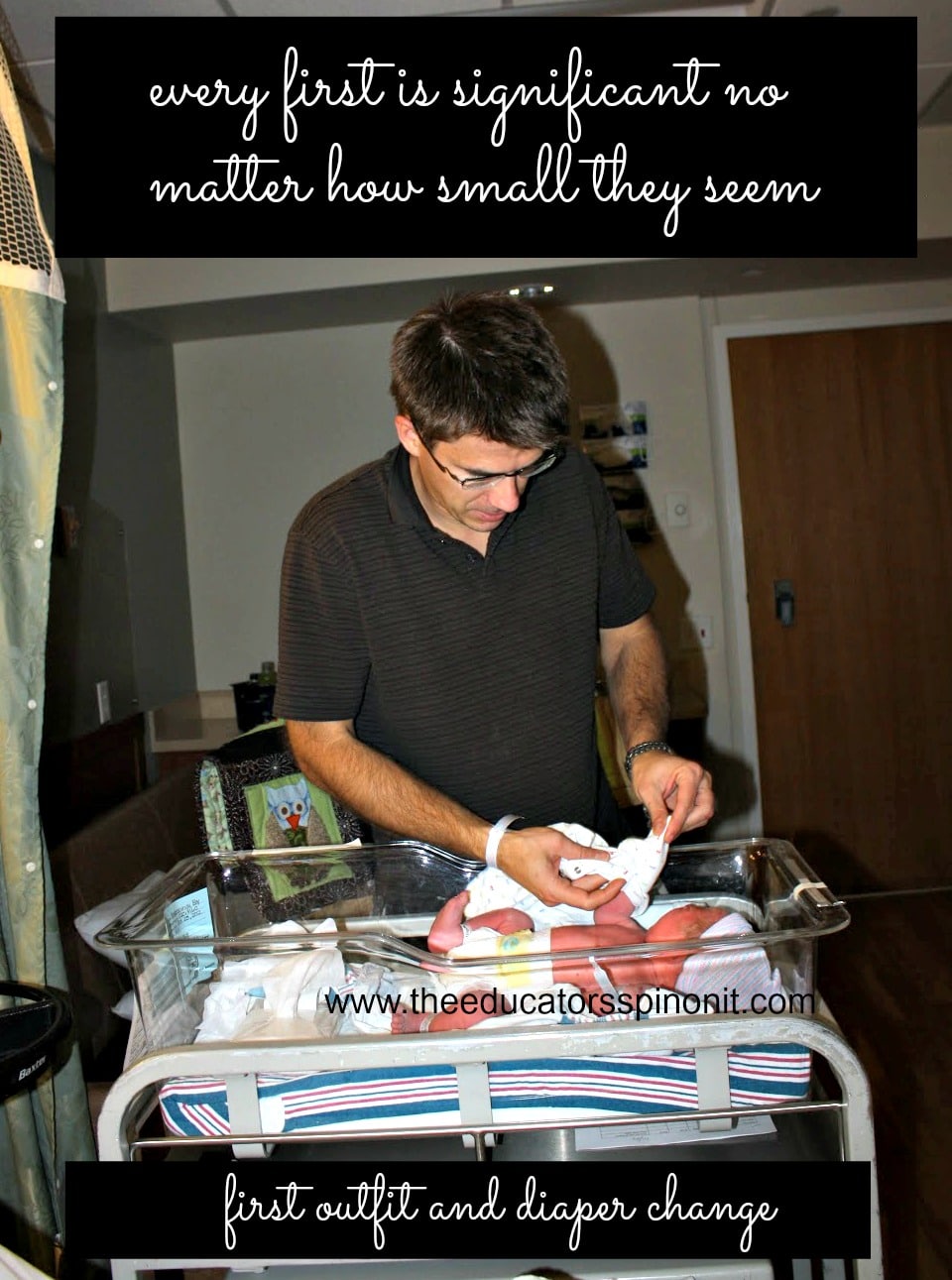 "

This review was made possible by
Double Duty Divas
and Pampers. I was provided product free of charge to facilitate my review, but all opinions are 100% mine."
#DDDivas #PampersFirsts #sponsored
Pampers was there for our first diaper changes
As our kids grow up, the memories of these little first warm our heart! Only in those first few days can changing your babies diaper be so wonderful! Soon enough, we will be out of the diaper phase (thank goodness – sorry Pampers, you may be a good diaper, but I soooo look forward to the end of changing diapers!) We loved the newborn softness of Pampers Swaddlers and ease of use with after delivery.
Pampers Swaddlers wraps baby with superior comfort, protection and blanket-like softness, helping to take care of babies during all the precious first moments they share with their parents.
The hospital even sent us home with a bag! My husband loved that they have a c

olor changing wetness indicator that signals when baby may need to be changed!
Did you know? Pampers Swaddlers is the #1 choice of hospitals in North America!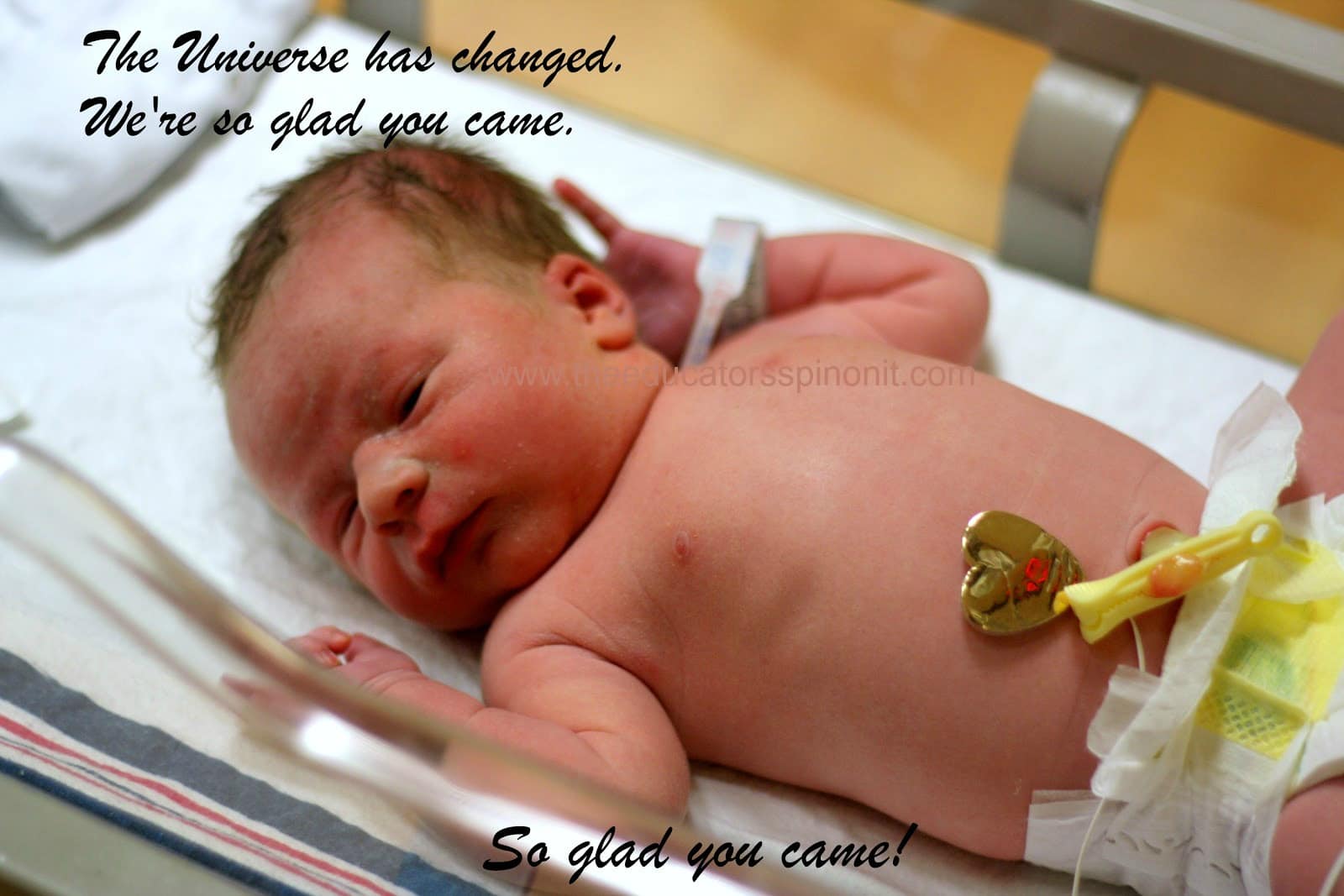 I'm all about doing what works best for the kid:
My first two kiddos used Pampers Swaddlers until around two months old, when we switched to cloth diapering. Much to my disappointment, my baby #3 wasn't able to tolerate cloth diapers. We had tried everything, but it just wasn't working. Thankfully, his skin tolerated Pampers because they were able to keep him dry.
Absorb Away Liner® to pull wetness and mess away from babies' skin.
Luckily Swaddlers are n
ow available through size 6! (Although I'm hoping to have him potty trained before he moves out of the size 4) Pampers listened to moms who said they wanted the Pampers Swaddlers softness they know and love to be available throughout their diapering years.
Recognizing

the Importance of Firsts!
"Firsts" highlights the first time parents see their little one on a sonogram to their first evening home. This video showcases precious, heart-felt moments that babies and their families share together.
No matter how big or small, these moments are meant to be cherished and celebrated!
*** Make sure to watch until 1:10 – the first group hug brought tears to my eyes! ***
Join us on Twitter to share your Firsts
!
Wednesday February 11th at 9pm EST
To participate, follow your hosts @DoubleDutyDivas, @BridgetteLA, @CeceliaMecca, @AngieKcom @WhatMommiesNeed @RamblingChick, and our sponsor @Pampers.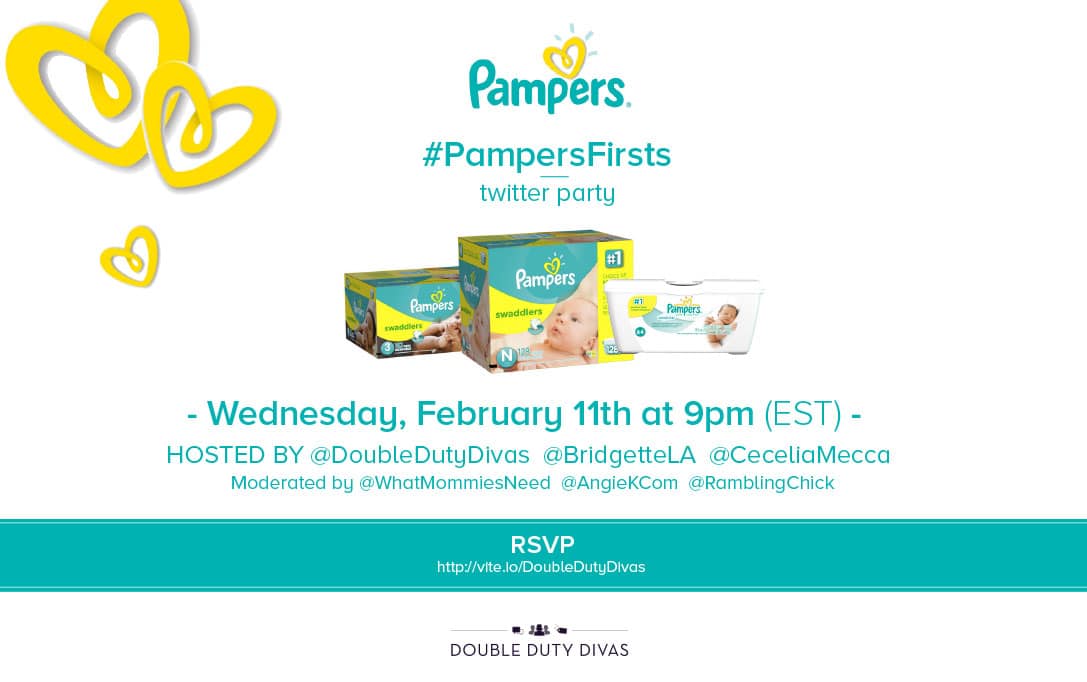 Celebrate the Journey of Firsts!
Just for The Educators' Spin On It community, Pampers will be giving away a price pack including:
·

Pampers Swaddlers Size 6
·

"Love You to the Moon and Back" Necklace
·

"Guess How Much I Love You" Board Book
·
Baby's First Year Keepsake Calendar
·
$50 AmEx Gift Card