I'm sharing #Luvs in my life as part of a LUVs sponsored series for Socialstars™
Motherhood is an ever-changing experience. You give birth to this precious little baby and your whole world is consumed by the everyday moments and details for quite a while.  Adding a diaper basket can make your new world as a parent so much easier.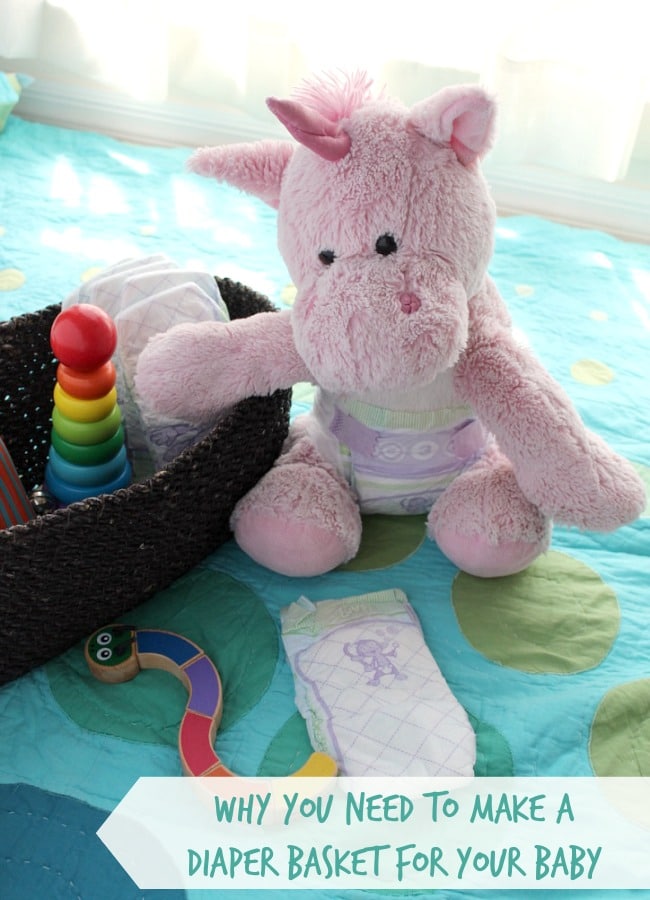 As new parent you focus on the important things like…
Nap time

Feeding time

Tummy time

Bath Time

and then the all important Diaper Changing Time
Seriously how much of your day seems to be consumed in the first few years from diaper time? For us we found by adding a little basket around the house made diaper time so much easier, especially when adding sibling to the house. We spend quite a bit of time wondering if our little ones are getting enough visual and verbal stimulation or enough sleep or enough food, you don't want diaper time to be another stress, right? There are so many thoughts that enter your mind throughout the day. Then you have another baby and somehow the little details seem to be a little less stressful. Do you ever feel that way?
How old is your child? Do you have more than one? Share with me in our comment section below, I'd love to learn about your family.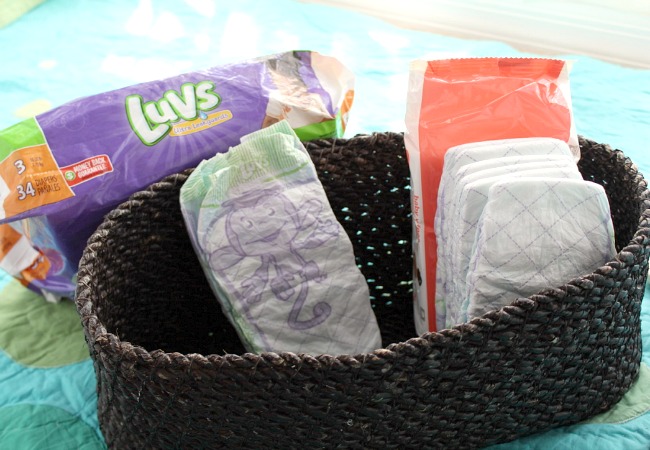 Tips for Making a Diaper Basket for Your Baby
Here's a bit about my family, as a mom of 3 with little ones 5, 9 and 23 I've spent plenty of years worrying about the little things. As a begin to count up there were plenty of diapers in the mix of all those years of worries too. Lots of conversations about how's going to change the baby's diaper. One of my most favorite posts on The Educators' Spin On it is about changing diapers and how It's More Than Just a Diaper Change and the connections we make with our baby during this special time. Especially when you have trusted and budget friendly diaper like Luvs. We have a few tips for how we made diaper time easier one of them is to keep a diaper basket with a few toys near a few locations in the house for quick changes for busy babies.
Do you a special little changing routine that you've created with your little one?
Diaper Bag Options for Parents
My first diaper bag was quite detailed and always filled with items to entertain my first born. Then many years later my 2nd child was born and I had a full diaper bag again. I must admit my husband never quite knew what was inside of it but somehow I felt that we needed it all as a lugged it around. With my 3rd child my favorite diaper bag become literally a little pouch like this one that I could put a few diapers in, wipes and then a changing pad. I kept a change of clothes, snack, toys in another bag but simply didn't seem to use it as much. It's interesting how as we parent we get a bit more comfortable in our skin as a parent and trusting what exactly our little baby might need. I'm sure having a big sibling running around to entertain them helps too. One of my daughters favorite jobs was picking the diaper out for her new baby sister.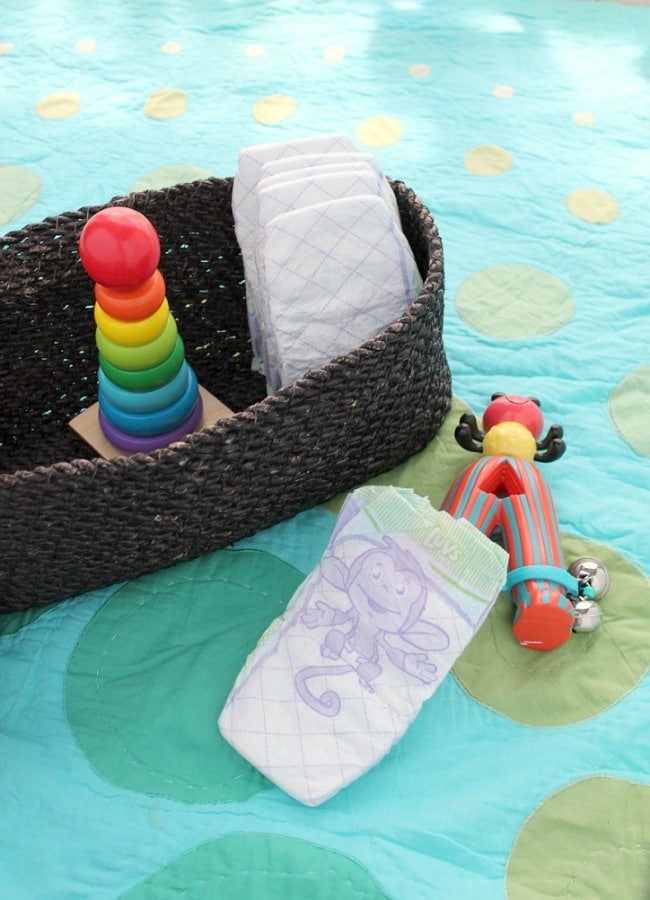 Using a Diaper Basket of Easy Access at Home
The past year I had the chance to have my niece at home with me during the daytime while her parents were at work. It was quite fun to experience again what's it's like having a little one around. My girls were so excited to come home and play with her after school each day and it was quite fun watching her develop right before our eyes. We found it pretty easy to keep a basket that was all set for the baby close by so we could all help to take care of her. I did the same thing with my 3rd child. We kept a basket next to our bed filled with diapers, baby toys and baby books .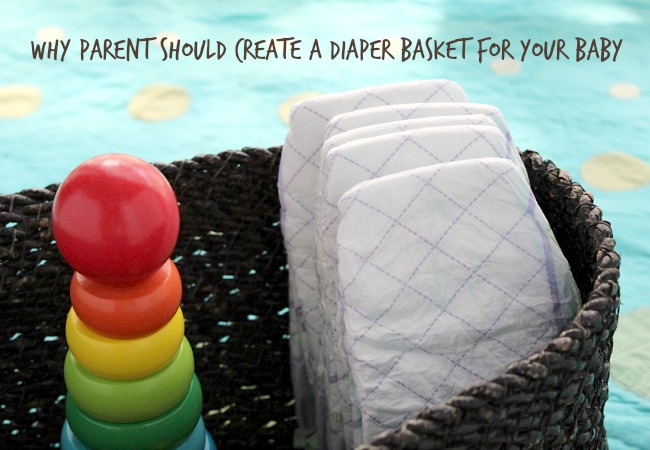 Even now watching my niece I love that Luvs in available and have even released a new and improved product at the same great value Luvs customers expect.
New and improved Luvs diapers are:
More absorbent

Softer

Locks away wetness better than Huggies Snug & Dry
"Live, Learn & Get Luvs"
Parenthood is a journey and finding the best things for our kids is one of those roles we play each day. I really enjoy sharing about companies that are working to improve their product with you to make your job as a parent easier and less stressful.
Let me know what you're adding to your diaper basket for your baby.