Looking for things to do this fall with your child? Explore this collection of fall activities to enjoy with your child after school!
What are you looking forward to the most this fall?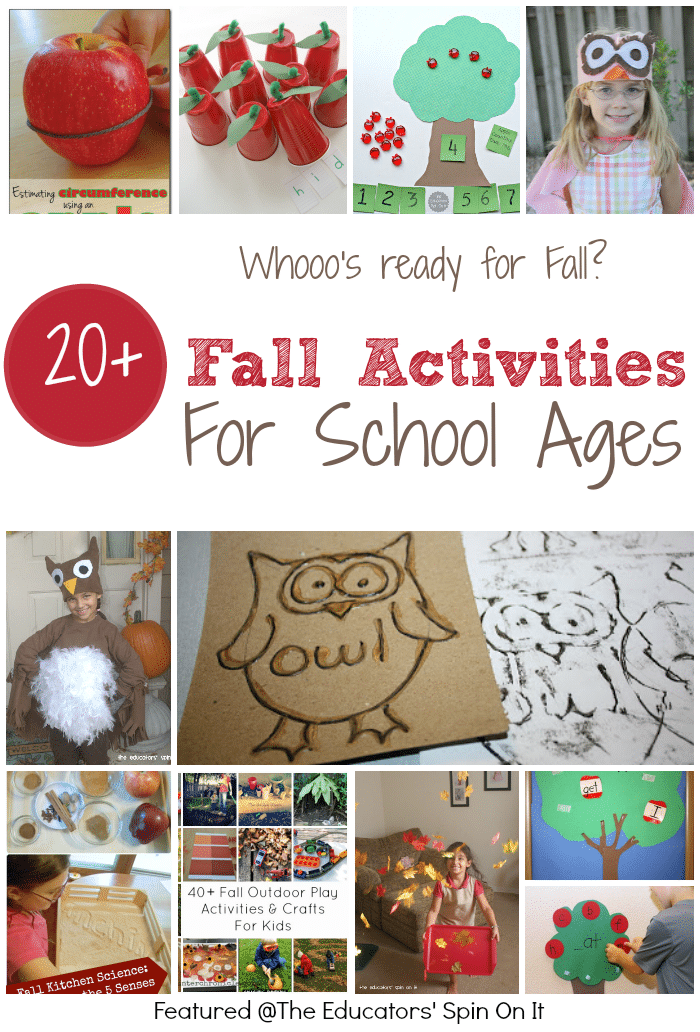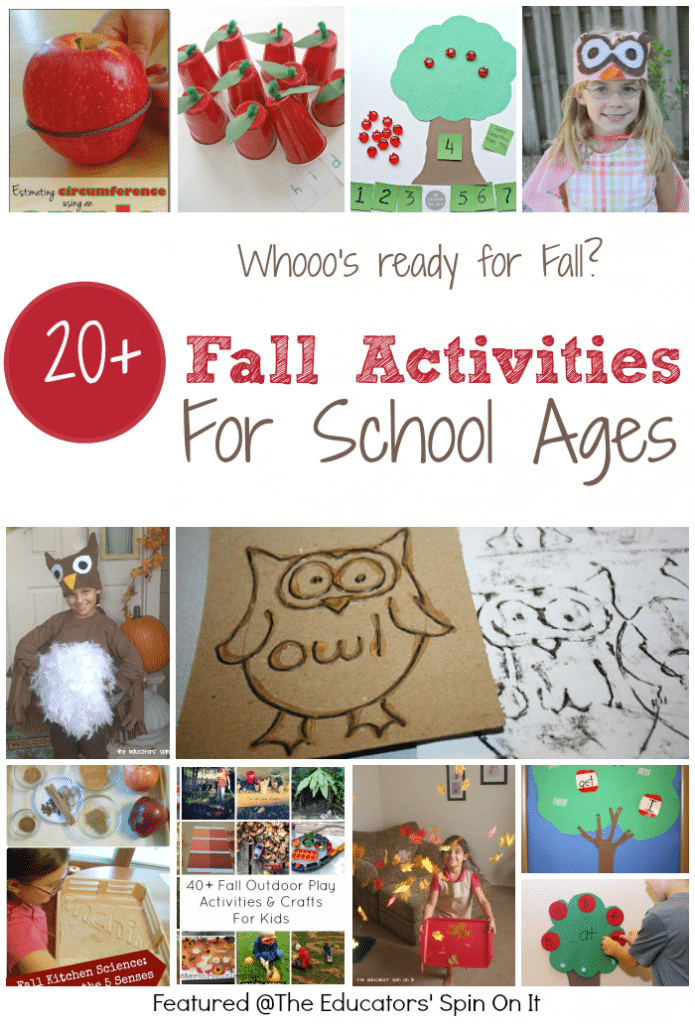 The past few mornings while walking my daughter to school I easily noticed that the temperatures are changing a bit. Did you notice it this past week where you live? It only means one thing FALL is on it's way soon!
To get ready for the fall fun I've put together a collection of activities for you to use after school with your child.
Fall Activities for School Ages
** Featured in above college image
FOLLOW our Fall Pinterest Board
Follow The Educators' Spin On It's board Fall Projects to Make and DO on Pinterest.
What are you planning to do this fall with your child? Tell us in the comments below.