We're starting the new year with friends and sharing ideas across the globe today with special little birdie treat! This craft idea is perfect for sharing some winter love and is a part of a special project called 31 Days of Love launching on +Maggy Woodley's website at Red Ted Art.  Over the next month kid bloggers from all over the world will be sharing daily special craft ideas to do with kids that express LOVE.
Here's a sneak peek below of our little birdie project but  by hopping on over to Red Ted Art you can to the entire post on how to create your own with your kids.   Super easy for all ages!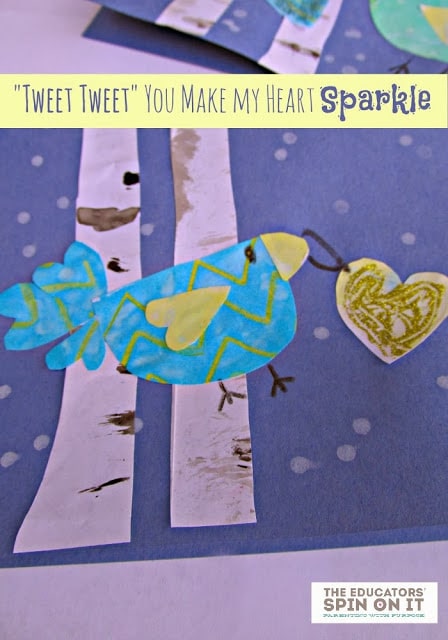 My kids have been making their little birdies to share as Thank You Cards for their holiday gifts. Wishing you a very Happy New Year!   For more Thank you Card Ideas check out the following posts on our website.
Ideas for Making a Thank you Cards and Valentines' Day Cards with Kids