Confession…Back to School is one of my favorite times of the school year with kids as a parent and especially as a teacher. The excitement of what's to come and getting things all organized is a lot of fun for me. I know we have quite a few teachers and homeschooling parents that read our website and I'd love to introduce you to a very special item just for you! A Printable Teacher Planner!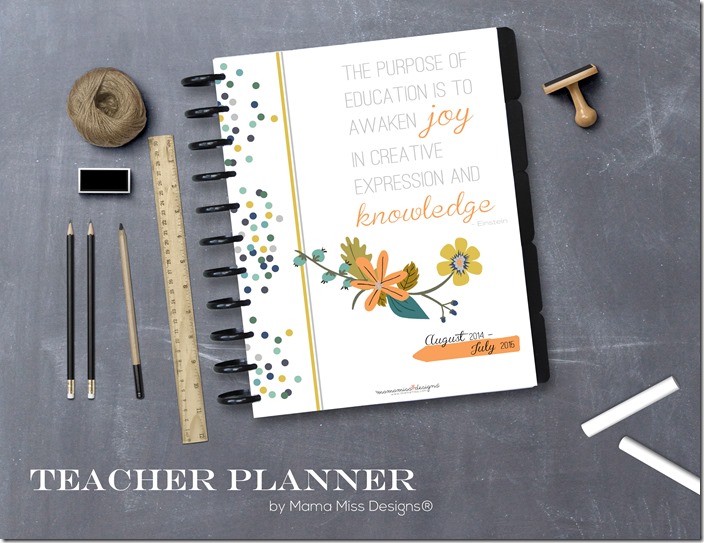 Take a peek at this gorgeous Teacher Planner by +Melissa Klinker owner of Mama Miss Designs. She has created the perfect way to get organized for the school year is a special Teacher Planner. To see a close up view of the planner Click here. To buy your own copy Click Here.

(Affiliate link included)
Printable Teacher Planner for $7.99
When Melissa sent me a free copy to review I replied back simple with one sentence…
It makes me want to go back to teaching.
You may not know but I was a classroom teacher for 10 years before I started staying home with my children. Now 8 years later I have to admit I miss writing lessons plans. This planner is a perfect way to organize your school year. The great part is that it also can work for parents at home too planning out what you're doing.
How Will You Use a Planner
I will be using my teacher planner to plan out what I'm doing for Playful Preschool and After School Activities for both of my kids. I love that it can work for various educational settings with the various elements she's included. Here are some tips for Setting Educational Goals for your Preschooler. What grade will you be using your planner for?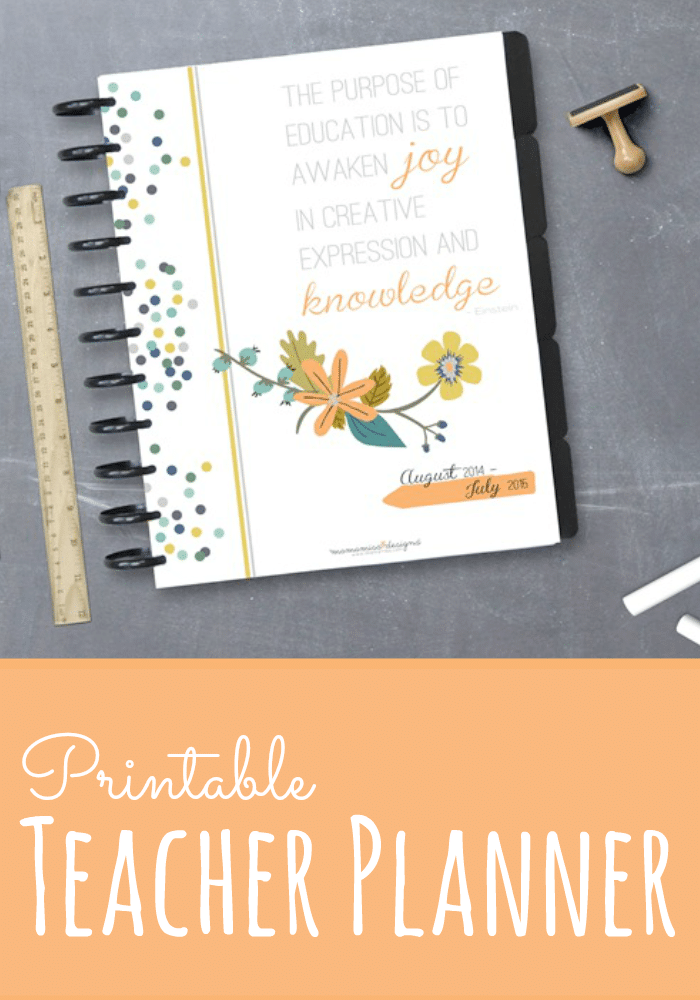 Teacher Planner Elements
Here's a little info about what's thoughtfully included in the Teacher Planner. It has
64 original pages. Once printed it contains a total of 371 pages if put together completely! It includes:
cover page

year-at-glance 2014

year-at-glance 2015

perpetual calendar July-December

perpetual calendar January – June

side-by-side, 2-page student roster

class roster transportation

student birthdays

student allergies

AUG 2014 – JUL 2015 monthly cover sheet (12 individual months)

AUG 2014 – JUL 2015 monthly calendar (12 individual months)

AUG 2014 – JUL 2015 weekly calendar (12 individual months)

weekly calendar with time slots

weekly lesson plan – style 1

weekly lesson plan – style 2

to-do list

lined notes

seating chart

student checklist – 20 students

student checklist – 12 students

parent contact log

password tracker

wish list

professional development log

meeting notes full page

meeting notes half page

substitute teacher information

take home student information sheet

2" and 3" spines for binders – style 1

2" and 3" spines for binders – style 2
Teacher Planner Giveaway
Would you like a chance to WIN your own Digital Teacher Planner? Mama Miss Designs is giving away one copy to a lucky winner. Take a moment to enter our Giveaway below. Giveaway ends 9/6/14.
#TeacherFriends
Here's a recent picture of me with Melissa, creator of the planner, along with a few more teaching and blogging friends from the DC Area including Julie Kirkwood, Amy Mascott, Thien-Kim Lam, Tricia Driscoll, Melissa Klinker, Kristen Mason and me! I love being able to network with my teaching friends and blogging friends and sharing great ideas we've discovered. Don't be surprise if once you see the planner you'll probably want to tell your friends about it too.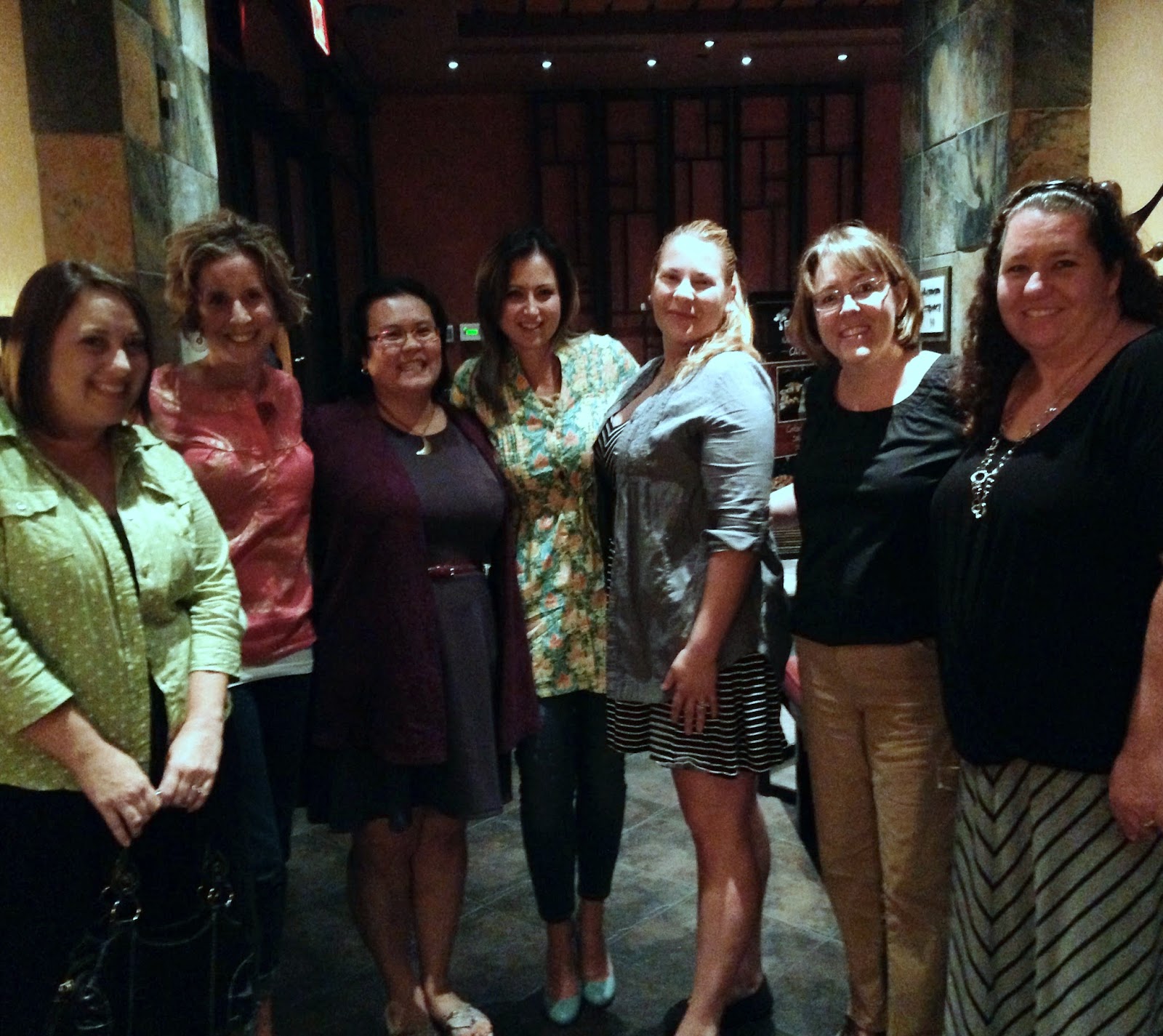 By the way did you know on Tuesday nights at 9pm ET I'm hosting a #TeacherFriends twitter party each week? I co-host with
Debbie Clement
,
Kristen Poindexter
and
Maggie Huf
. Come join the fun! No experience necessary on Twitter, we'll show you how! Just use the hashtag #teacherfriends to find us! We have some really fun EDU Celebrity Guests lined up this fall that will be sharing Giveaways too! Here's a peek at the guests we've had so far on my Storify Profile.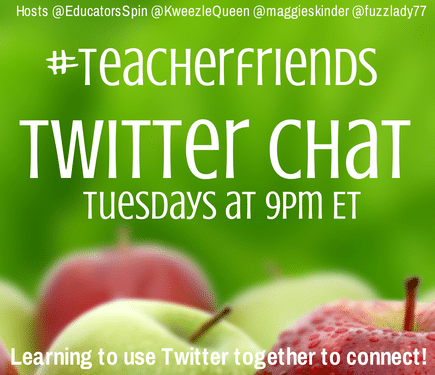 Disclosure: All opinions expressed are my own. This post contains an affiliate link. To see our full policy click here