Fall is Harvest time! It the perfect time to snuggle in with a good Harvest Book and do a related activity with your children.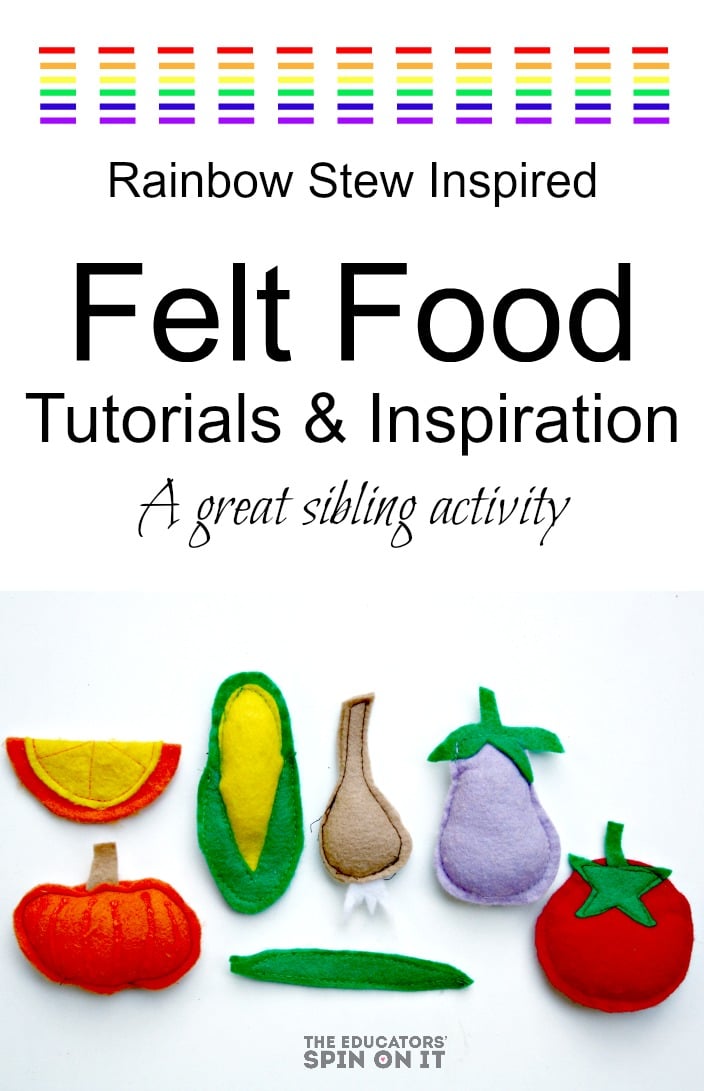 Affiliate Links Included in this article. I received a copy of the three Harvest books courtesy of Lee and Low Publishing. All of my thoughts and opinions are 100% my own. #LOVEdiverseBOOKS
Rainbow Stew Book and Sibling Activity
One of our favorite harvest books this month is Rainbow Stew
. Rainbow Stew is a delightful tale about a group of children and their Grandpa harvesting colorful vegetables from the garden in the rain to make stew for supper. The illustrations are fun and the words make you want to be in the garden picking vegetables too!
Although this picture book is geared for kindergarten – 2nd graders, but my Preschooler and Toddler enjoyed it at well. Read more about the book here
Because I have THREE kids – ages 2, 5, and 8, I wanted a harvest activity that all three kids can do together. Making and playing with felt food is something all ages can do. (Even I enjoy it!!!!) The preschooler and grade schooler can cut and hand stitch the food together and they all can play in the pretend kitchen afterward.
We don't usually use a tutorial when making felt food, rather make the shape of the vegetable and stitch it together on the outsides with a leaf or stem if needed. See the picture below of the ones that the kids and I have made.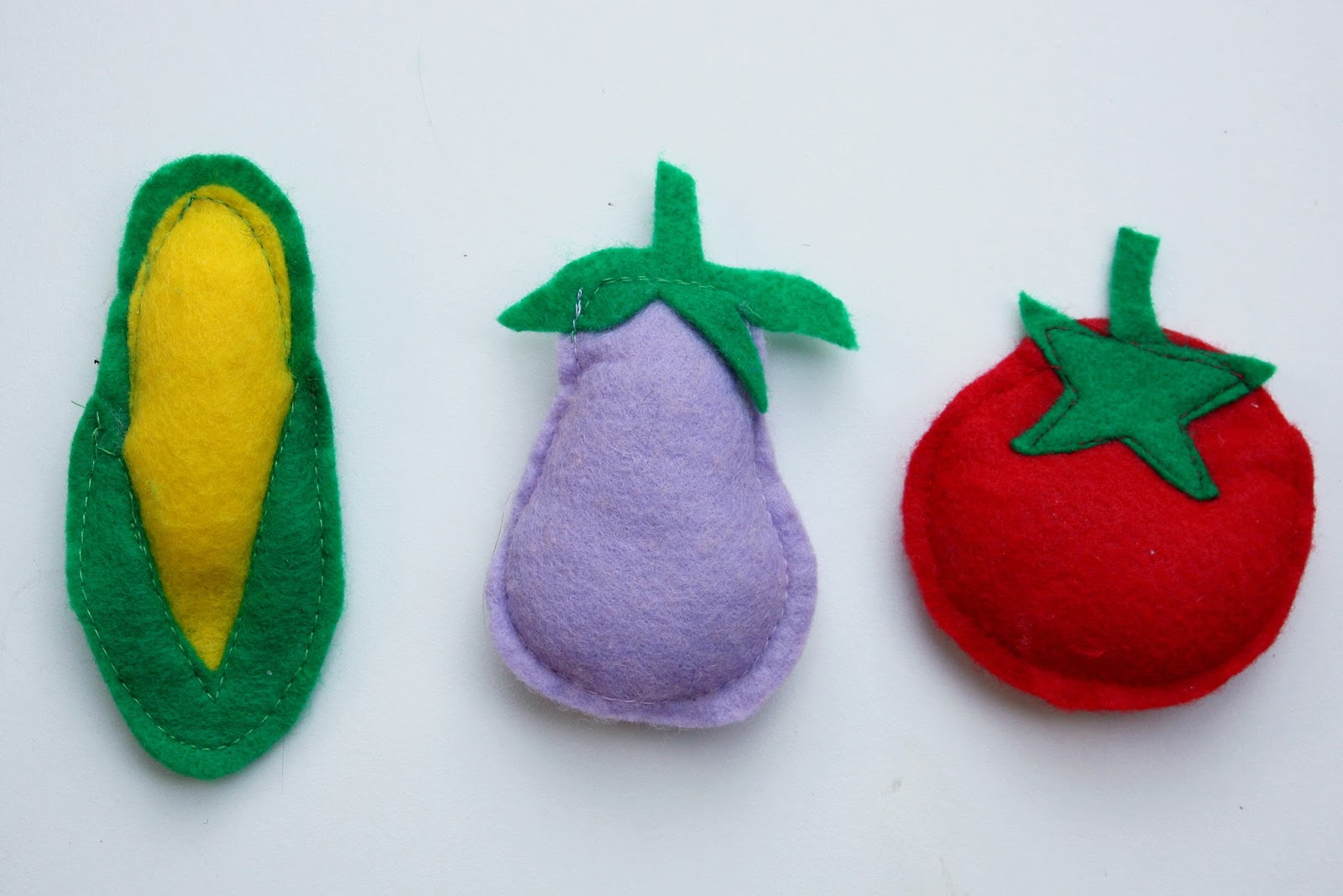 Rainbow Stew Felt Food Tutorials and Inspiration from Around the Web.
Spinach
Cucumbers – Blurt Blogger
Zucchini
Peas – Bread and Buttons
Kale (Just make this lettuce a little more frilly) – One Inch World
Beans – Craftiness is Not Optional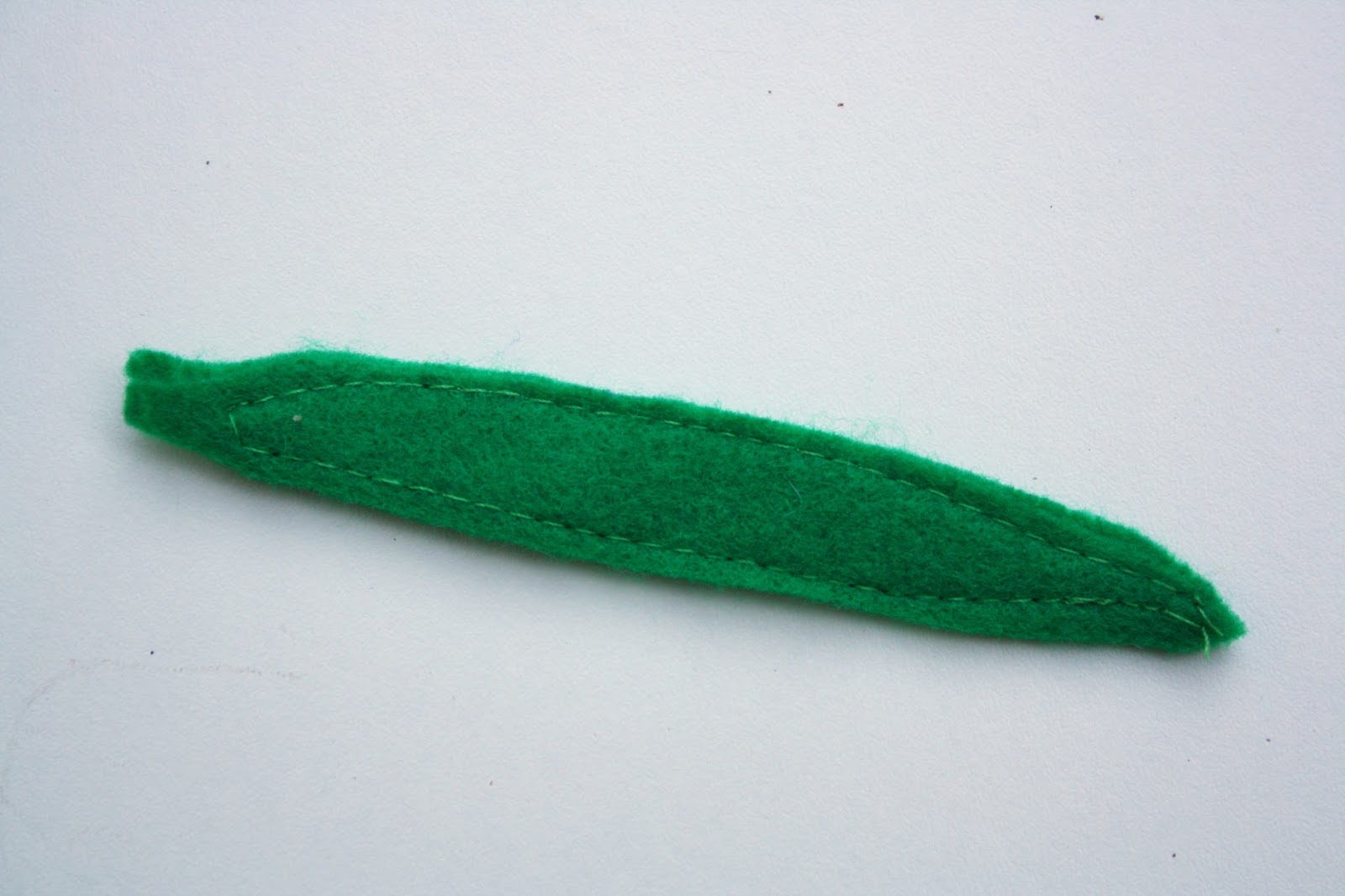 Yellow Peppers – Art Threads
Purple Cabbage
Red Radish – Made While Wearing Heals
Red Tomatoes – One Inch World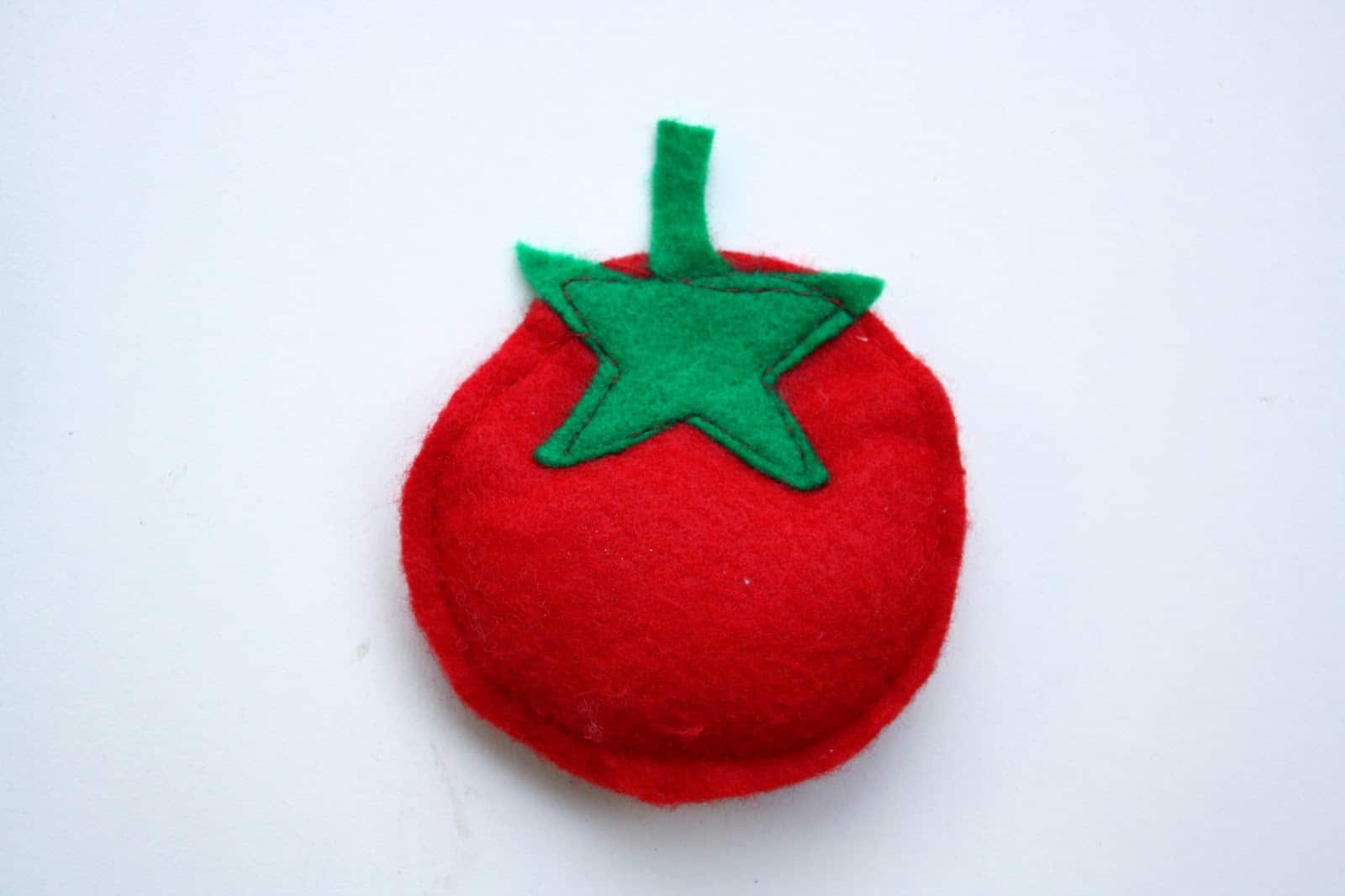 Brown Potatoes – My felt Friends
Orange Carrots – Sun Shiny Days
Purple Eggplant – Made While Wearing Heals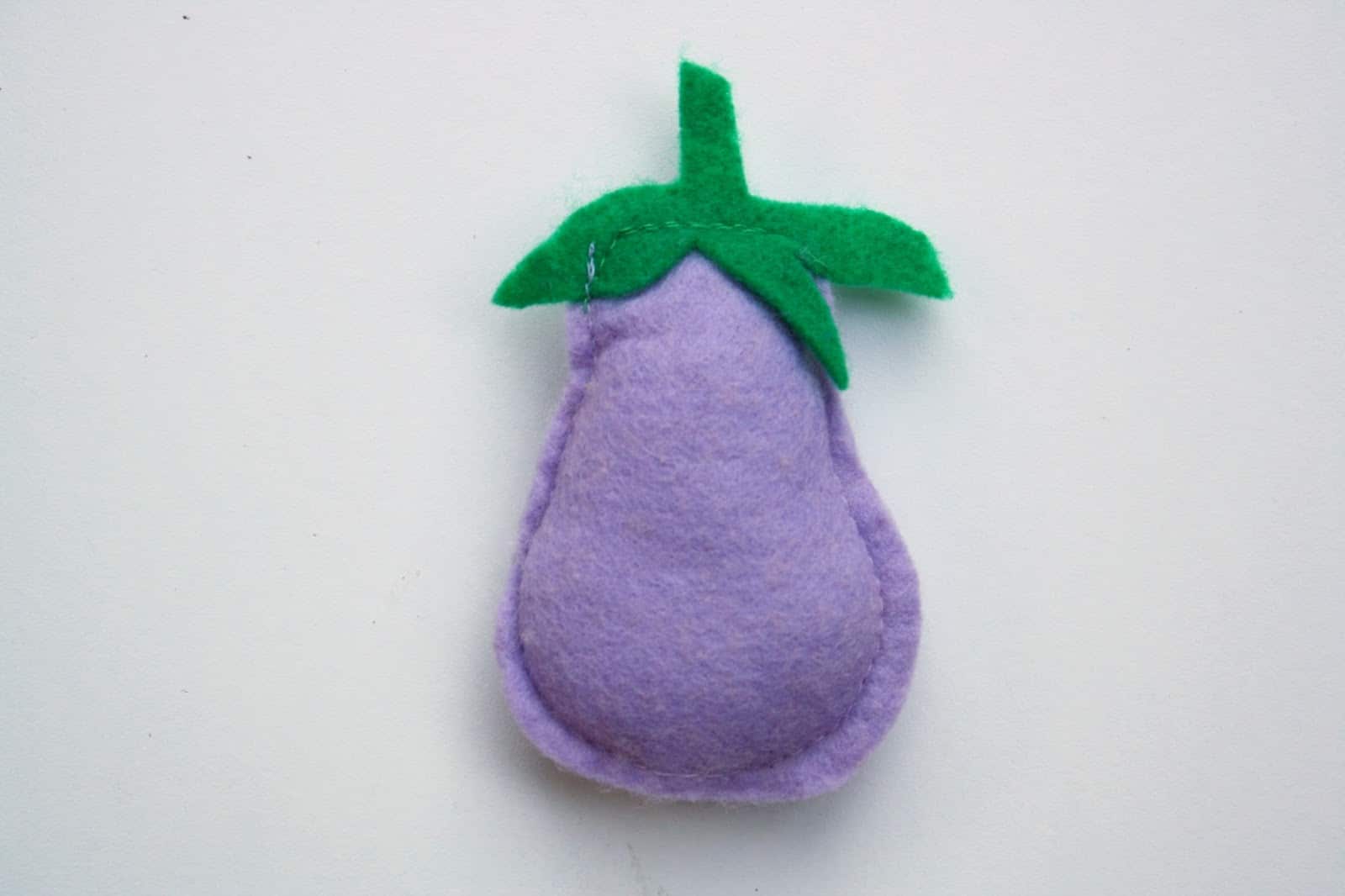 After making some vegetables, then encourage your children to make a pretend rainbow stew with the felt food!
Use vocabulary such as: harvest, ingredients, simmer, heaping, and serve.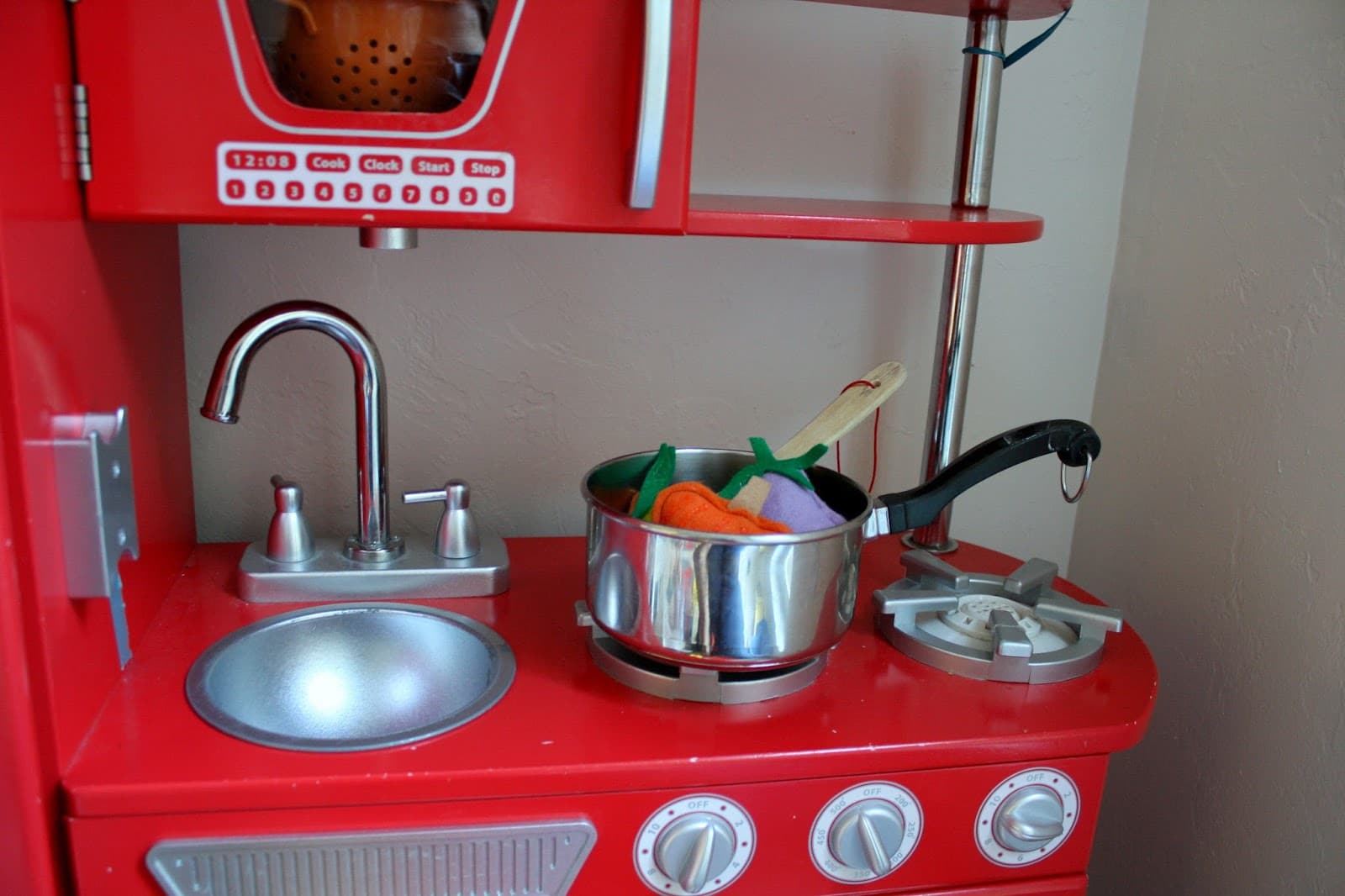 "Peel, slice, chop, and dice, colors fill the pot."
***Moms note: If you don't have a little kitchen already, I LOVE LOVE LOVE my Red Retro Kitchen
and can't speak highly enough about it! It's 8 years old and still in great shape!
Companion Text for Siblings Harvest Theme Reading
Yum! ¡MmMm! ¡Qué Rico!: America's Sproutings was my 8 year olds favorite harvest book this month.  I love the way it combined a haiku with a short non-fiction text on the native to the Americas fruit, vegetable, or nut, making it the perfect literacy teaching tool for the month. It is a great text to read for a variety of purposes.  I would even encourage older children to try their creativity at selecting a harvest fruit or vegetable and writing their own haiku and illustrating it.  Read more about the book here.
Auntie Yang's Great Soybean Picnic
is geared for middle to upper grade school children. It is a book with longer text that tells the story of a Chinese family in Chicago finding a soy bean field and the start to their annual Soybean picnic. My kids like to read, so the older two enjoyed it, but it was WAY to long for the toddler! He climbed off my lap right away. I like that it told the story of another families start to a fantastic tradition. Read more about the book here.
Rainbow Stew Felt Food Activity Extension:
Take a virtual field trip around the world to see diverse crops being harvested. Compare and contrast the methods for growing and harvesting.