This month's featured author is Nick Sharratt.  His books are bold and fun!  He even has his own website Nick Sharratt! I love the section on his blog for Questions and Answers , I think it's important for our children to connect with authors as much as they can.  Why?  It helps to give a bigger purpose to the books they are reading and also to inspire them to create their own books and illustrations.
This post contains amazon affiliate links for easy reference and selection of Nick Sharratt's books. All opinions are 100% my own.
Make Your Own Mixed Up Spider Book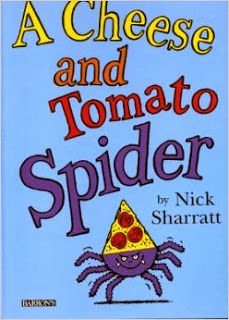 This month we focus on A Cheese and Tomato Spider by Nick Sharratt
.  It's a playful book that you interchange the pages to create a new storyline.  Some of the combos are quite funny.  Scholastic shares a printable for you to create your own mixed up character that we used but then We were inspired to create our own book based on the spider, it's been a spider type of month for us.
Here's how you can make your Mixed up Spider Book
Materials
Paper
Markers
Scissors
Imagination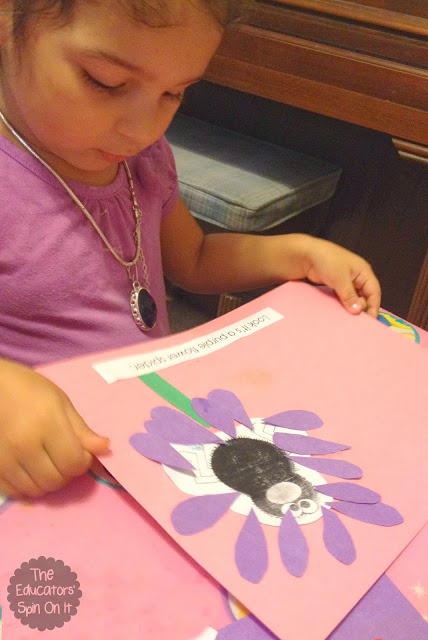 Directions
Brainstorm ideas for how many different combinations you could make for your spider (or any animal)
Draw an image for each idea
Write the text to go along with your image independently or together on the computer depending on your child's level of writing
Assemble your book together by place your assorted creations at the top above your carefully created spider at the bottom.
Read and have fun with your new self made book of Mixed up Spiders.
We focused more on color words for our book but you could focus on anything, the older kids love the funnier ideas.  What will inspire your mixed up spider book? 
Don't forget to get out more of Nick Sharratt's books, they are so much fun!  Plus below are tons of activities to do with them from the Virtual Book Club for Kids.
What is your favorite Nick Sharratt book? If you have blogged about it, we'd love for you to link up your post in the linky below!
There are a few rules for this blog hop that we ask you to follow, so make sure to read them:  
Link up only posts inspired by Nick Sharratt that share children's book inspired crafts, activities, recipes, etc. Any other posts will be deleted.
Visit other blog posts on the linky and comment on or share the ones you love!