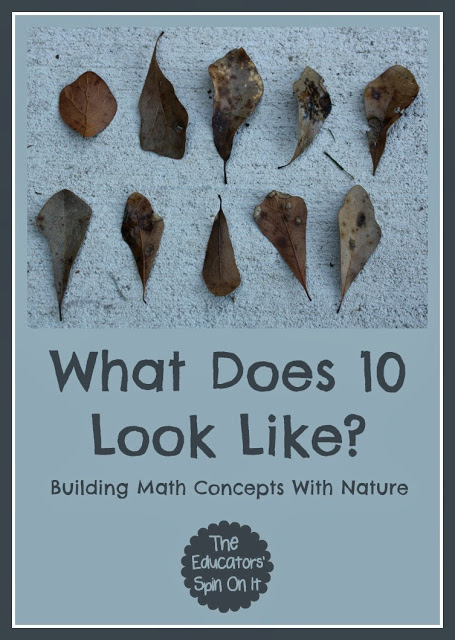 Now is the time to DITCH the flashcards and head outside.
This week for Playful Preschool we are working on numbers 1-10. Sure my 3 year old can count to 10, but does he really grasp the concept of WHAT the number 10 is?
This is called, number sense, and just as important as being able to count, say the number, and identify the number.
In fact, one may argue, it is the most important aspect of beginning math as it makes the concrete counting of an object into the abstract representation of that object using a numeral – 10.
What Does 10 Look Like?
Now you of course don't need to keep repeating this activity JUST with the number 10. Try it with lower numbers, like 3 or get CRAZY and go big with a number like 100!!!
You and your child may be surprised to see what 10 look like.
Will 10 acorns fit in your hand?
Will 10 pine cones?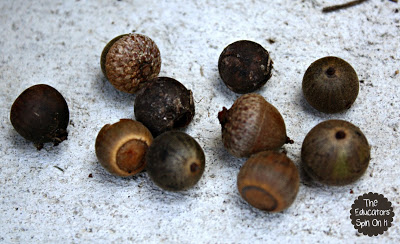 What will fill this bucket – 10 pine needles or 10 sticks?
Who can gather 10 twigs first?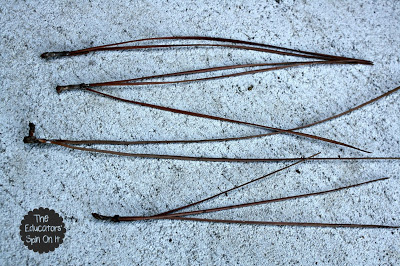 Which pile looks smaller, 10 leaves or 10 rocks?
Here is a handful of flowers – do you think there are more than 10 here?
Building Math Concepts with Nature
What will you find to represent the number 10 in your backyard???
You may also enjoy these nature learning activities…