The ultimate Reindeer Guide for busy parents this holiday season. Explore 101+ fun and easy reindeer crafts and learning activities for Kids!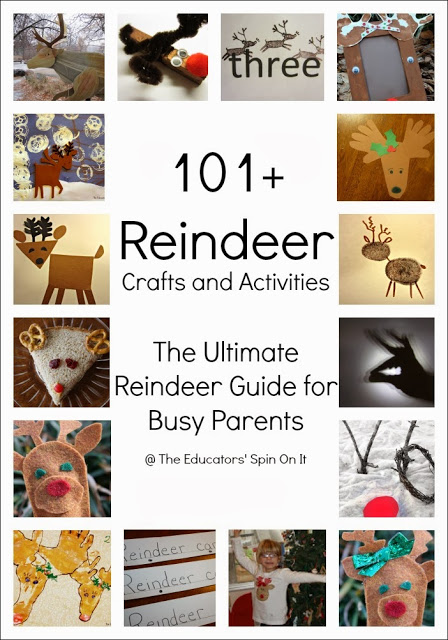 Reindeer Crafts and Learning Activities
WARNING – THIS IS THE ULTIMATE REINDEER CRAFTING AND LEARNING GUIDE FOR THE BUSY PARENT!!!
These are all links for things that I have done or would do with my kids. As an experienced teacher and practiced parent, I want to be a resource for YOU and save YOU time so that you can spend that time interacting with your child and being the awesome parent that you are!
Reindeer Learning Activities
What do reindeer eat? Where do they live? What does a real reindeer look like?
As parents, we know that children are naturally curious about the symbols they see around them. Often times reindeer are referenced in literature and songs during the winter holiday seasons. They have become a symbol of winter and Christmas. As educators, we know that we can use a child's natural curiosity to help make everyday moments, learning opportunities. This my friends is also called – PARENTING!!!
If you snuggle up and read a book about reindeer with your child – GREAT!
Add a reindeer craft – GO you! A+ for the day
Remember parenting takes time, preparation, and patience. You are your child's #1 teacher. We have a choice on how we want to spend our time with our children. I choose to learn, make, play, and cook with my kids when the opportunity arises.
Extend these crafting and reading activities even further and add some learning games and activities than you can extend and enrich your child's learning. Make a week (or month) of one particular topic and you have what we as teachers call a UNIT STUDY.
A unit study combines multiple different learning activities, games, songs, stories, crafts and more all about a particular subject. You and your child will then dig deeper into that topic, develop a greater knowledge and more complex vocabulary about that subject.
This month, my kids and I are going to focus on REINDEER (aka Caribou). I have gathered resources for you to use with your kids. Pick and chose a few that you think your family would enjoy. Create your own!
Learning Websites – Research the Facts
About Caribou at National Geographic Kids
About Reindeer at BBC Nature
General Characteristics of Reindeer at Ultimateungulate
Habitat, Diet, and Behavior at Animal Corner
Scientific Names, Diet, Habitat and More at Wikipedia
Reindeer Pant to Stay Cool at BBC Nature
Lifespan, Communication, and Diet at University of Michigan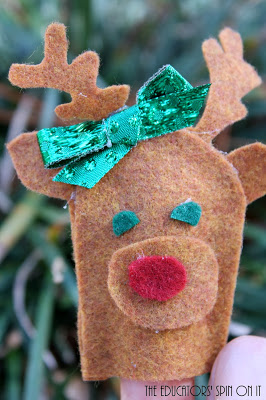 Reindeer Fun Crafts
Reindeer Habitat Snow Stamping from The Educators' Spin On It
Reindeer Ornaments from Crayola
Reindeer Garland from The Proper Pinwheel
Handprint Reindeer from Childhood Beckons
Reindeer Treat Holder from The Creative Goddess
Glove Puppets from Deliah Creates
Handprint Reindeer from Homemaking Fun
Handprint Reindeer Picture Frame
Shape Reindeer at Artsonia Art Museum
3-D Reindeer with Template from Puzzlemaker
Puzzle Piece Reindeer Ornament from Famly Crafts at About.com
Candy Cane Reindeer from Create, Celebrate, Explore
Cork Reindeer from The Ramblings of a Crazy Woman
Paper Plate Reindeer from Education.com
Toilet Paper Reindeer from Krockatack (in Russian, but you can figure it out with pictures)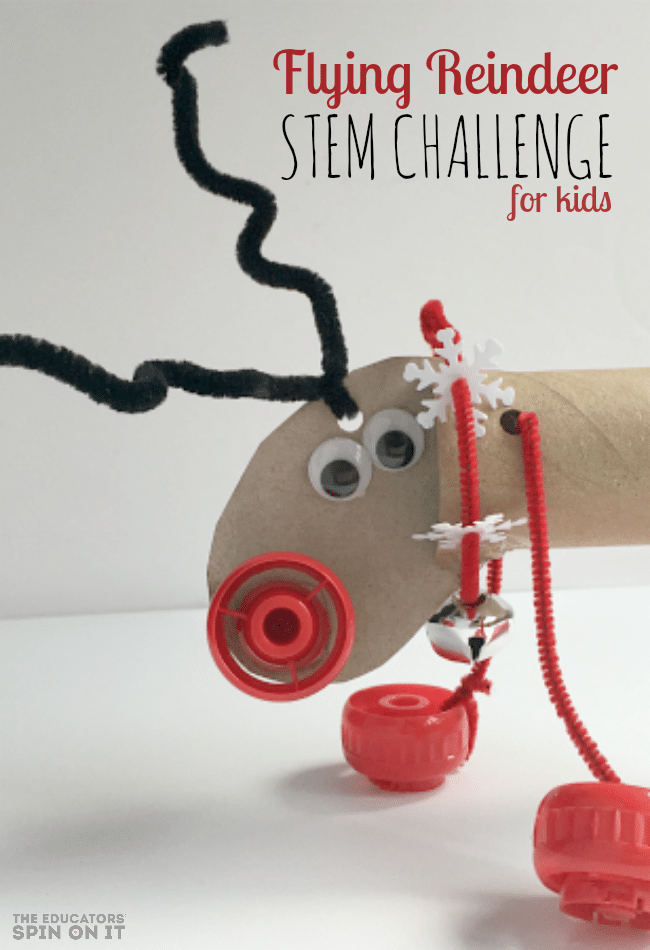 Flying Reindeer STEM Challenge
Cardboard Reindeer Bust from Good Housekeeping
Baby Food Jar Reindeer at Baby Center
Traditional Handprint Reindeer Pillow from The Educators' Spin On It
Fingerprint Reindeer Cards from Create, Celebrate, Explore
Craft Stick Reindeer from Fantastic Fun and Learning
Handprint Reindeer Hat from Free Kids Crafts
Handprint and Footprint Reindeer Print from Learn, Create, Love
Reindeer Felt Ornament – Red Ted Art
Paper Finger Puppet Printables from 3 Dinosaurs
Reindeer Picture Frames from Rena Jones
Party Favors from Kids Activity Blog
Wooden Reindeer Picture Frames from The Educators' Spin On It
Toilet Roll Reindeer Ornaments from Happy Hooligans
Paper Plate Mask from Learning 4 Kids
Triangle Deer from Artz Kiddoz
Rudolf Melted Crayons from Rockabye Butterfly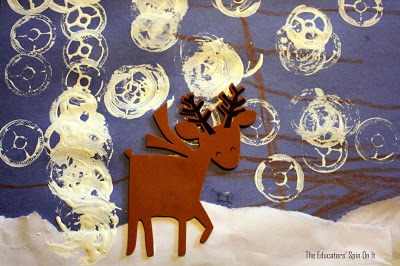 Reindeer Art
How to Draw Rudolf at Art Projects for Kids
Crazy Reindeer at Scribble Art Studio Blog
Wet Felting at How Wee Learn
Paint and Pastel Reindeer at Art Venturous
Texture Landscape and Reindeer at Finding My Marbles
Reindeer Writing
The Letter R Free Printables at First School
Little Reindeer Writing at Teaching in High Heels
"My Reindeer has a ___ Nose." Scholastic guided writing prompt.
Label the Reindeer at Enchanted Learning
Persuasive Writing at A Journey Through 2nd Grade
"If I Had a Shiny Red Nose Like Rudolph, I Would…" at Lil Country Librarian
Elf Loses a Reindeer at Lemon-Lime Adventures
Reindeer Tree Map and Job Application at Welcome to Room 36
Writing connection to The Great Reindeer Rebellion at Buzzing About 2nd Grade
Rudolf Themed Metaphors at Education.com
Post-It Note Fact Writing at Tales of a Teacherista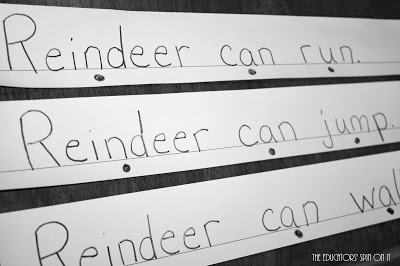 Reindeer Reading
Preschool Printable Pack at 3 Dinosaurs
Learn to Read with Sight Words at The Educators' Spin On It
Short A Long A printable at Teach 123
Collection of Songs and Poems Including the "Reindeer Pokey." at the Virtual Vine
Rudolf Printables (stories and activities) at ESL Printables
Reindeer Printout of Body Parts at Enchanted Learning
R is for Reindeer Learning Pack at First Grade Best
Reindeer Books –
Disclosure: Affiliate Links to Amazon:
Reindeer (A Day in the Life: Polar Animals)

Reindeer Christmas (Paula Wiseman Books)

The Wild Christmas Reindeer

Rudolph the Red-Nosed Reindeer Sing-Along Christmas Songs
Little Reindeer Fingers Puppet (Books) (Kids) (Christmas)

Olive, the Other Reindeer

Deer, Moose, Elk and Caribou (Kids Can Press Wildlife Series)
Reindeer Math
Shape Reindeer at The Educators' Spin On It
Addition Online Game at Fun For the Brain
Reindeer Matching Printable at She Knows
Antler Bead Count Game at Pre-K Pages
Reindeer Games
Rascally Reindeer at Happy Hooligans
Pin The Nose on Rudolph at Sugar Aunts
Roll a Reindeer Drawing Game at Nurture Store
Roll a Reindeer Dice Game at Domestic Goddesque
Pin the Nose of Rudolph II at Living on the Crafty Side
Counting Game at Fantastic Fun and Learning
Feed the Reindeer at Playing with Words 365
Ring Toss Reindeer Game at Party Game Ideas
Felt Rudolph at The Iowa Farmers Wife
Online Collection of Interactive Learning Games at Santa Times
Rudolf Glow Nose at A Little Learning for Two
Reindeer Toss by Polka Dots Firsties
Reindeer Themed Recipes for Cooking With Kids
Root Beer Reindeer at Life of a Modern Mom
Rice and Hot Dog Reindeer at Cute Food for Kids
Hot Cocoa Rice Crispies at As Cute as a Fox
Chocolate Caramel Pie at Kitchen Fun with My 3 Sons
Rudolf Pancakes at Kitchen Fun with My 3 Sons
Candy cane Reindeer at Create, Celebrate, Explore
Mini Cheesecakes at Kitchen Fun with My 3 Sons
Candybar Wrappers at Splitcoast Stampers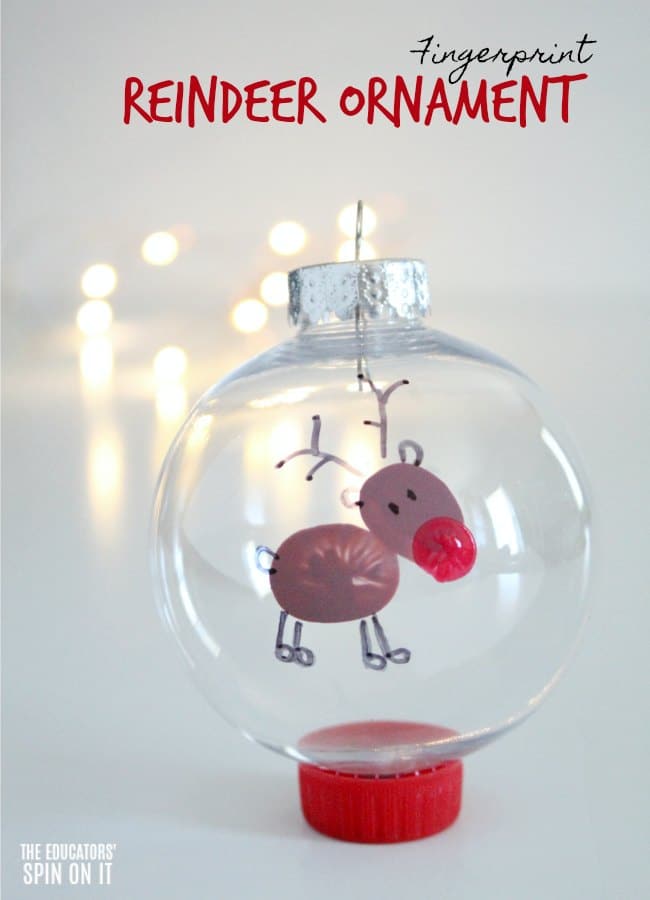 Reindeer Fingerprint Ornament Tutorial
Reindeer Ornaments and DIY Gift Ideas You could make these for or with the kids!
White Clay Ornaments at The Imagination Tree
Pillows at Rae Gun Ramblings
Gift Tote at Love to Create
Gift Card Holder at Craft Bits
How to Sew a Reindeer at Sew, Mama, Sew
Gift Box at Yummy Mommy Club
Kiss Ornament at Life as a Wife
Wood Slice Ornaments at The Shabby Creek Cottage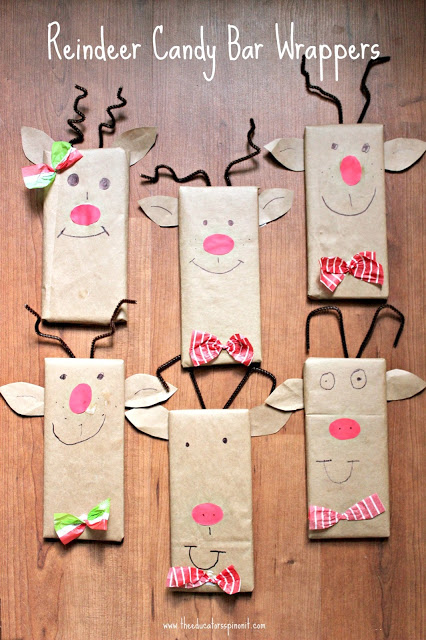 Which Reindeer Activity is YOUR favorite?
Here are some additional Christmas Activity Ideas you may also enjoy this holiday season…