Create a special owl baby quilt for your new arrival with siblings and spouse for a one-of-a-kind keepsake. Here's how to make this owl quilt together as a family…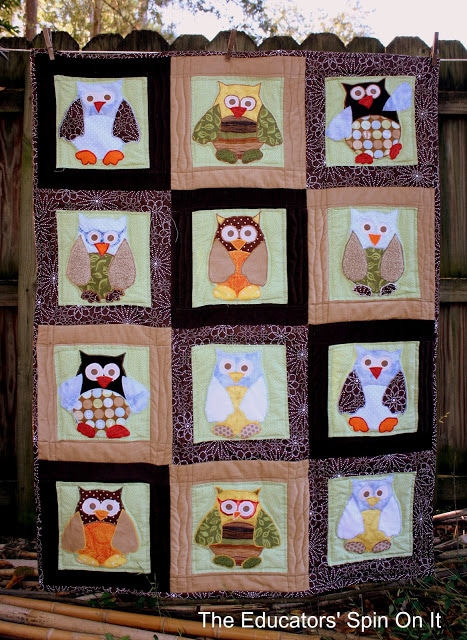 How to Make an Owl Quilt for Your Baby to Be:
If you missed last week's pregnancy post, the kiddos had a blast painting my pregnant belly! 
#3 is owl-ready loved by all and we had fun celebrating and preparing for his arrival. 
Although I am super envious of all the "Pottery Barn" look-alike nurseries, we tend to take a more home-made approach to life.  Honestly I wanted to make a "Parent Gift for Your Baby to Be".
I had an idea for an owl quilt in my head and started gathering a stack of fabrics. My 6 year old was VERY interested in what I was doing, so I handed her AND my husband the stack of fabrics and an owl template and asked them to make me some owls. 
They made owl after owl together on the bedroom floor. My husband isn't a quilter, but from their giggles, they were having a blast. I left the room because I knew my ideas were TOTALLY different than theirs and I wanted to give them some control over the project without my supervision.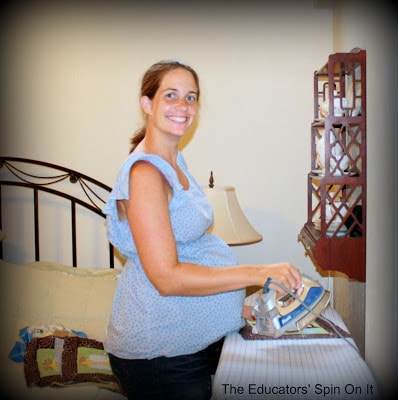 Several hours later, they had made 12 owls, having added glasses and horns to some of them (their ideas!). They gave their stack to me and I got busy sewing and ironing!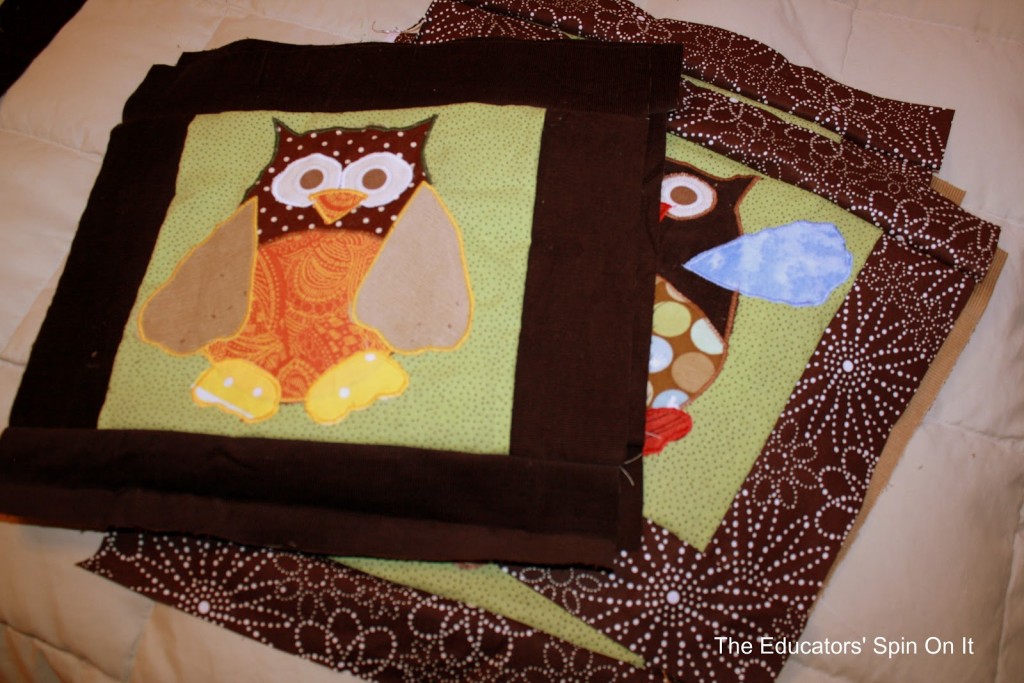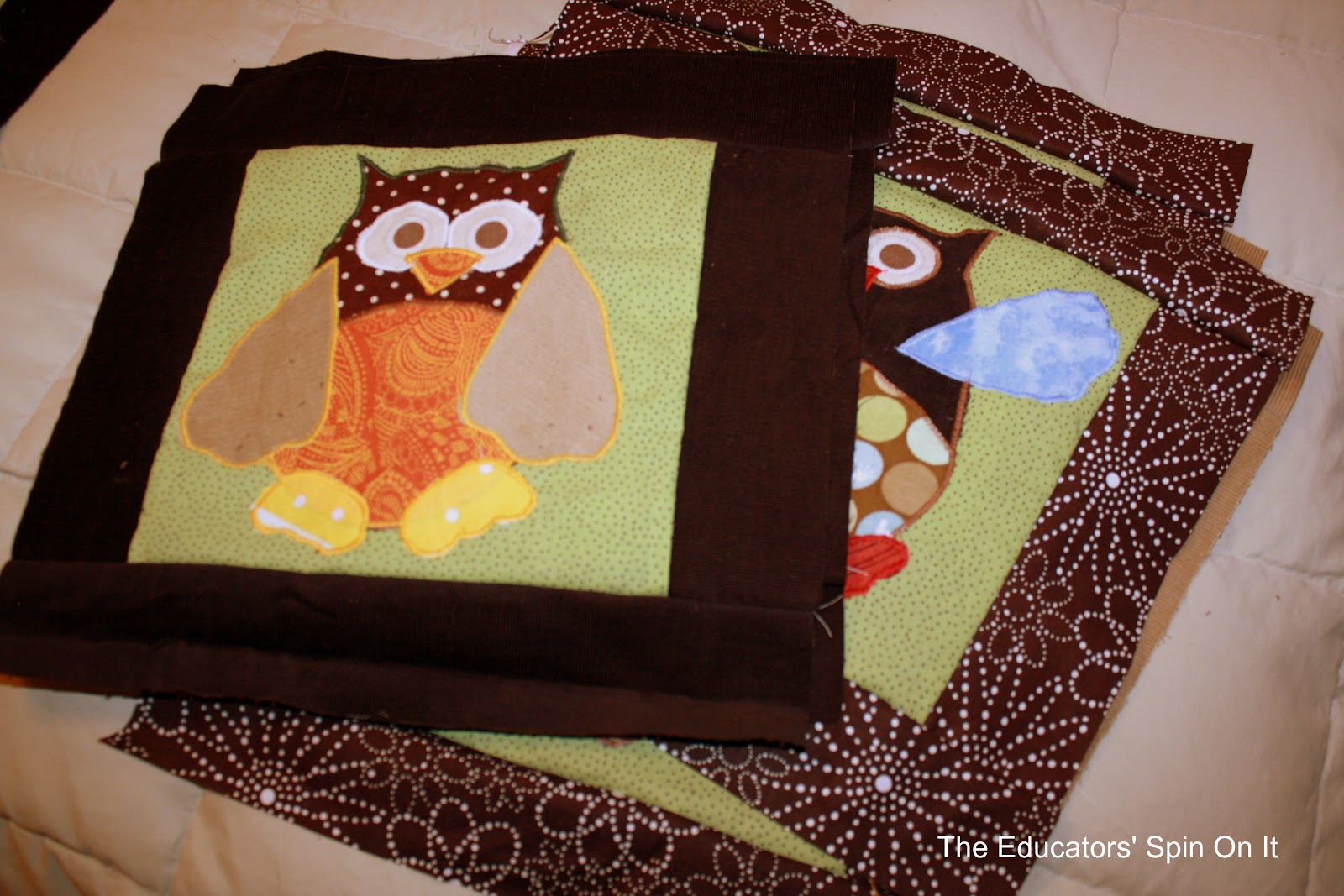 When the squares were complete, my tot helped pin them together (we really wanted the quilt to be a family project and he is great at pinning!)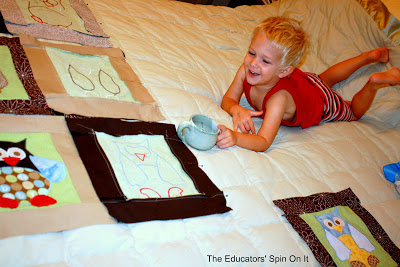 And then, I assembled the quilt and VIOLA, baby #3 now has something very special, very unique and made with TONS of love by his family.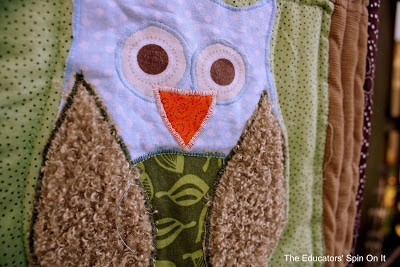 Do you want to get your kids started sewing??? Here is a simple, but oh so cute sewing project for grade school kids.
We will owl-ways love you baby!

Ideas for Expecting Parents:
You may also enjoy these activities…
Save