This summer, our friends have been busy building LOVE BOOK activities for babies and toddlers!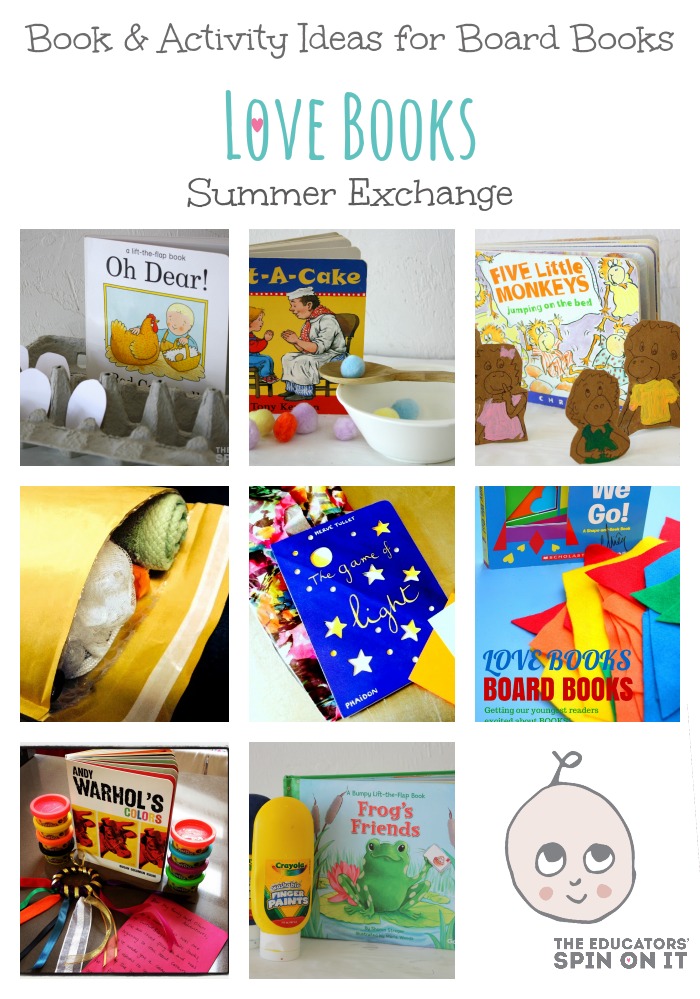 Our annual LOVE BOOK exchange has added a board book section! Bloggers signed up to choose one book and activity and send it to another family. They created a LOVE BOOK package and are sharing what they chose with YOU today!
This post contains Amazon affiliate links to the board books.
Activity Ideas for Board Books with Toddlers and Babies
The Board Book Team:
Make sure to visit their blogs to see how their little ones are playing and learning with what they received!
Activity: Color Exploration with Fine Motor and Movement
Here's our book and activity designed for a 16-month-old. Culturebaby adored this bright and beautiful board book at this age. It's been a real favorite in our household. Toddlers love both animals and color and this gorgeous little book uses these toddler-friendly topics and a catchy rhyming text to introduce to work of artist Andy Warhol.
To accompany the book we made a color-matching sensory activity with different colored and textured ribbons on a ring for the little one to explore and locate in the different pages and artworks. We also additionally included one little pot of play-dough for each color so that the parent can supervise and work with the baby to create their own little versions of each of the colored animals.
Again, Culturebaby loved exploring play-dough at this age and starting to shape and manipulate the material. We hope our little book buddy enjoys it and look forward to hearing about it…
LOVE BOOK Kit Creator: Culture Baby
I sent "10 Dirty/Clean pigs" by Carol Roth & Pamela Paperone. I added a card suggesting that the enclosed items ( a flannel, a shower "puff", a nailbrush, and a powder brush) could be used to play out the book with the family's own plastic toys and soaps. (Or to play with the "water" design paper if that was needed indoors…I thought that would be safest to deal with allergy potential!
LOVE BOOK Kit Creator: Menai
Activity:"We love Hervé Tullet"in our household. While I love picture books with stories and great illustrations I also love those that aren't stories but a platform for coming up with your own. The book I chose is part of a huge series of books that offer different games. This book, "the game of light" is a fab book for the dark. Make up a story as you shine a torch through all the different shapes. The activity included was simply lots of different colored cards to encourage children to come up with their own shapes for telling their own story."
LOVE BOOK Kit Creator: My Family and Other Adventures
Thank you to all of our bloggers for continuously sharing ideas with others – You are inspiring!
Here are some additional board books that our LOVE BOOKS participants have shared activities to go with. You can see them here.
Click here to read on for even more ideas on how to connect books and play…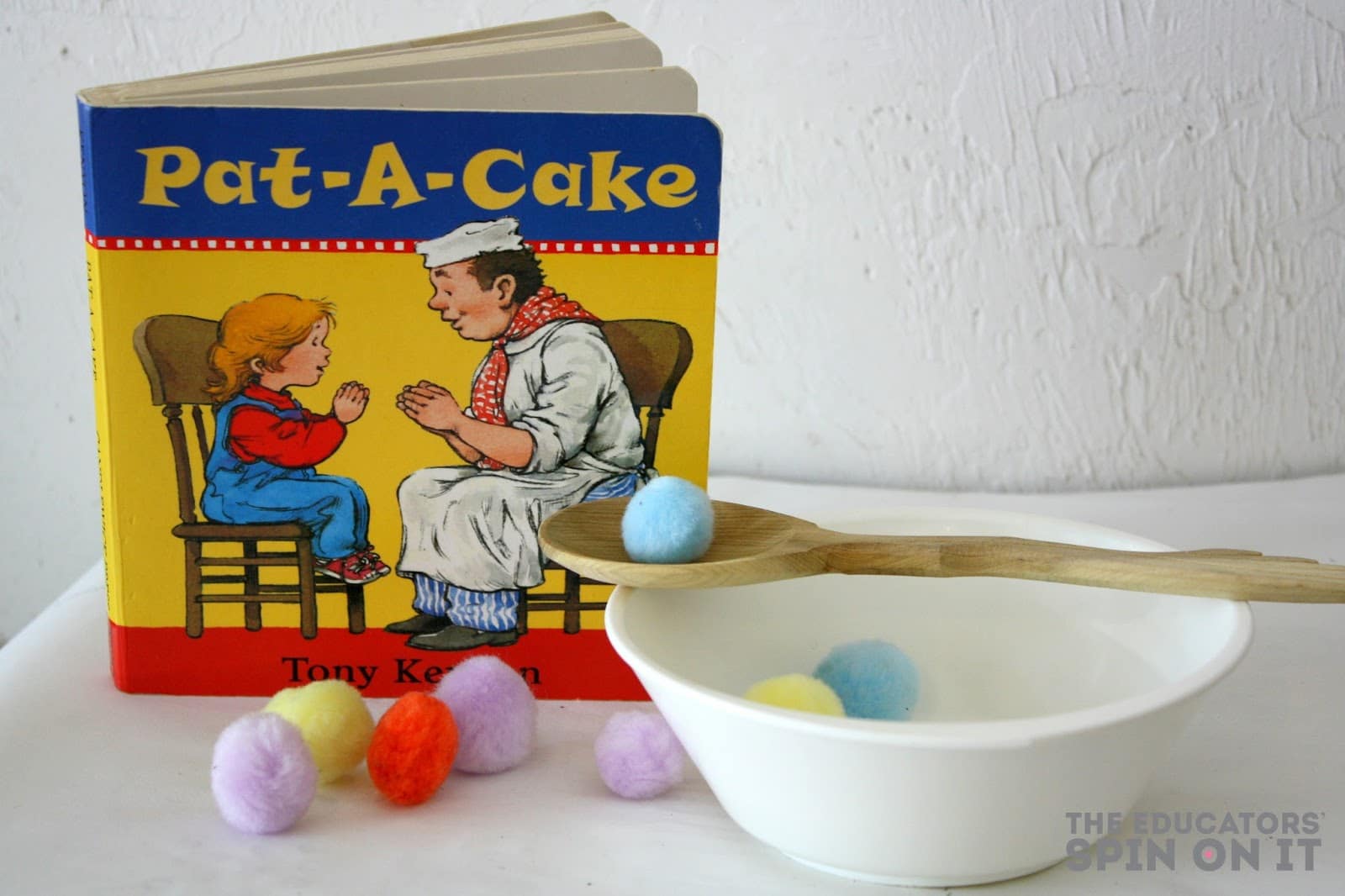 You may also find these helpful for reading with your toddler or baby…