Solar Science Experiments for Kids are a fun way to teach children about renewable energy sources. These experiments are geared for children ages 5-10, but may be adapted for all ages.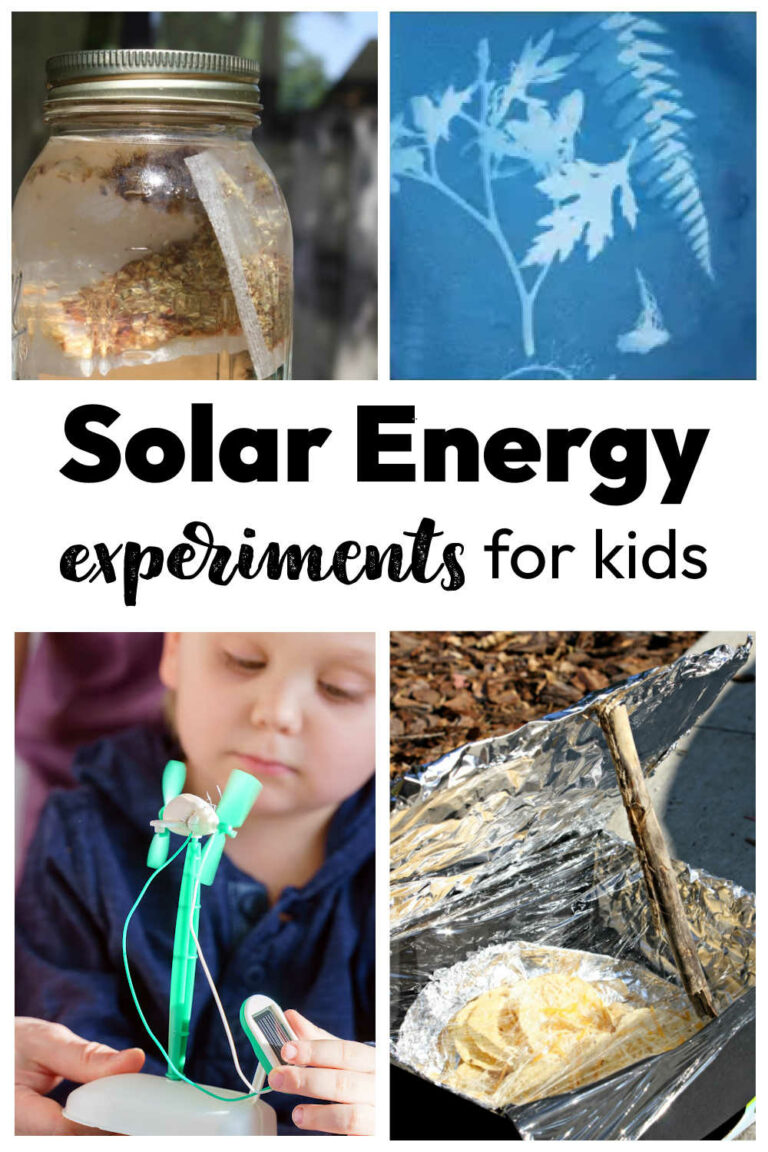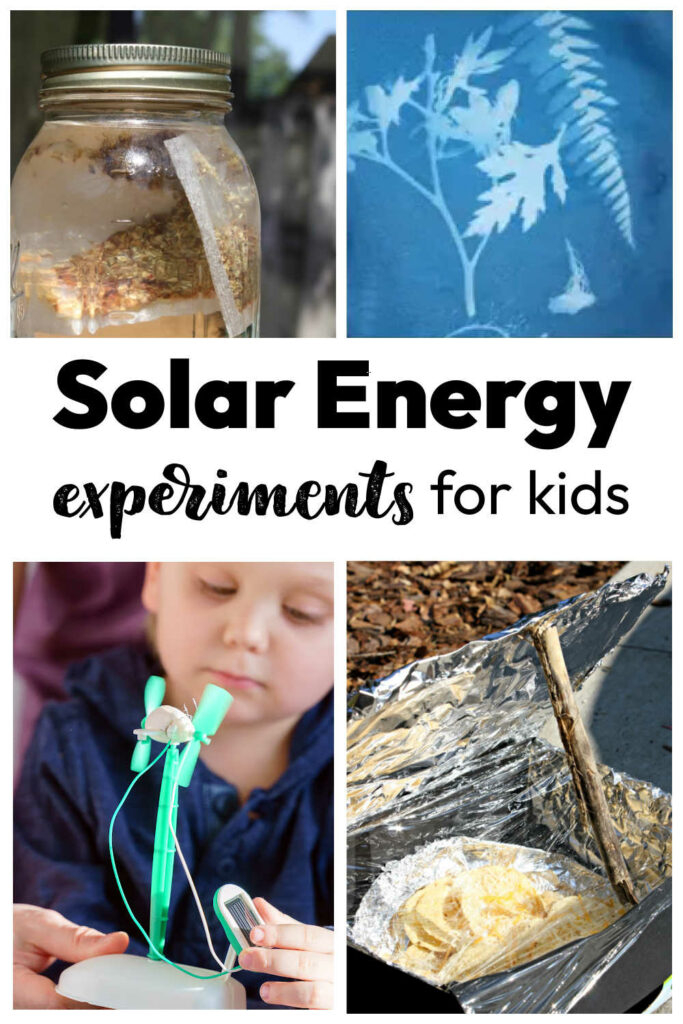 My daughter is getting VERY excited about her upcoming week at science camp! In preparation for this amazing week-long summer camp, we are trying to get into the habit of "thinking like a scientist!"
This week, we focused on solar science experiments and creative problem-solving.
Solar Science Experiments for Kids
Solar Science Experiments for Kids
A collection of solar science experiments to try with your child in the backyard to encourage them to "think like a scientist!"
Converting Sunlight into Heat.
We bought this great little kid pool for our backyard and filled it up with cold water right from the faucet. Our baby put his finger in and announced, "COLD pool" and refused to get in. Without filling the pool with water from our home heater, I posed the question:
How can we heat up water the fastest?
This is the solar experiment we decided would best help us answer this question.
Materials Needed: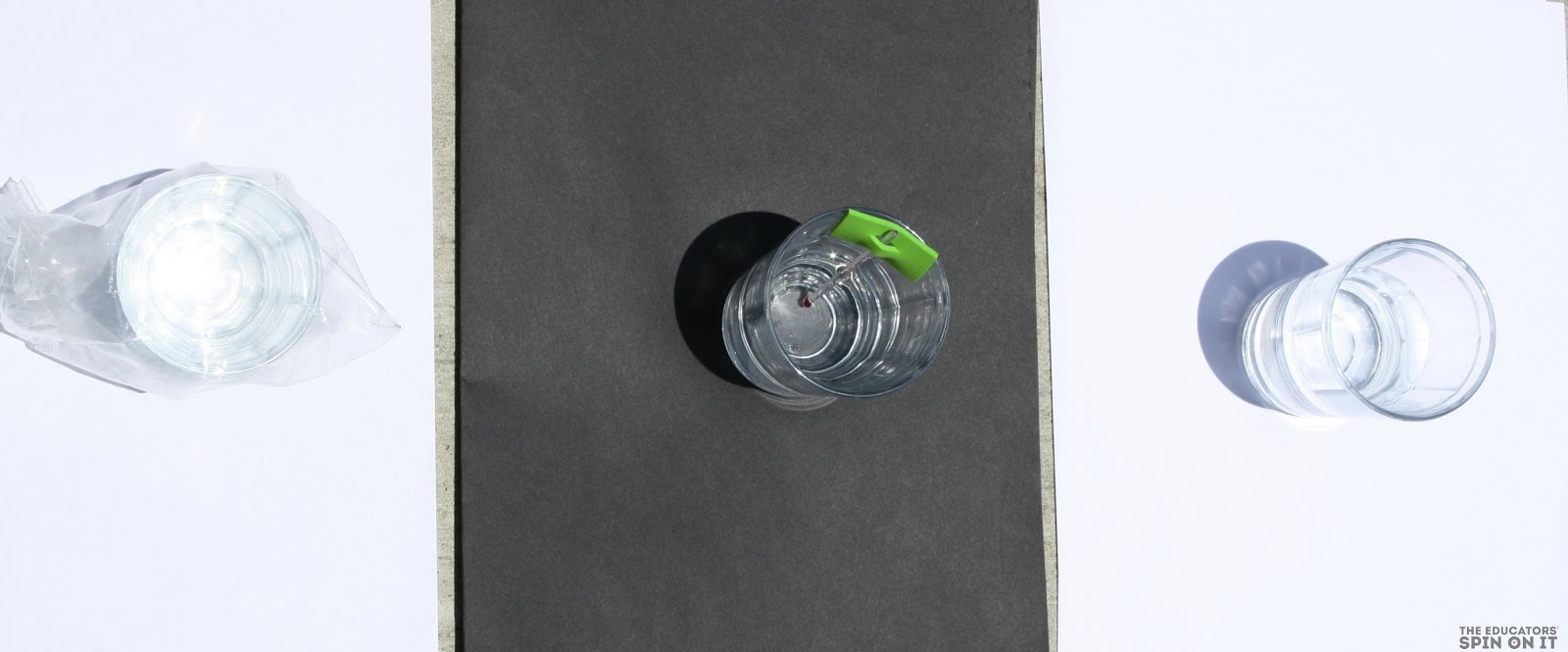 Directions.
Fill each cup with the same amount of liquid of the same cool temperature.
Measure the water temperature and set one cup on each paper. Cover one of the glasses on white paper with plastic.
Have a discussion and make predictions about what you think will happen to the water in each glass.
Measure
Let the water sit in a sunny place for one hour.
Remeasure and discuss the results.
What do you think my kids should do to heat up the water in their pool faster?
* Parent tips:
A black background absorbs more heat than a light background.
Covering the cup slows or stops evaporation. The plastic covering may also absorb some of the suns' rays.
Absorbing and Reflecting Heat: Solar Oven
The kids were fascinated with warming the liquid with the sun and asked, "If the sun can heat up water, what else can it heat up?" They got to work building their own SOLAR oven using recycled materials.
Materials Needed: (use recycled materials when possible!)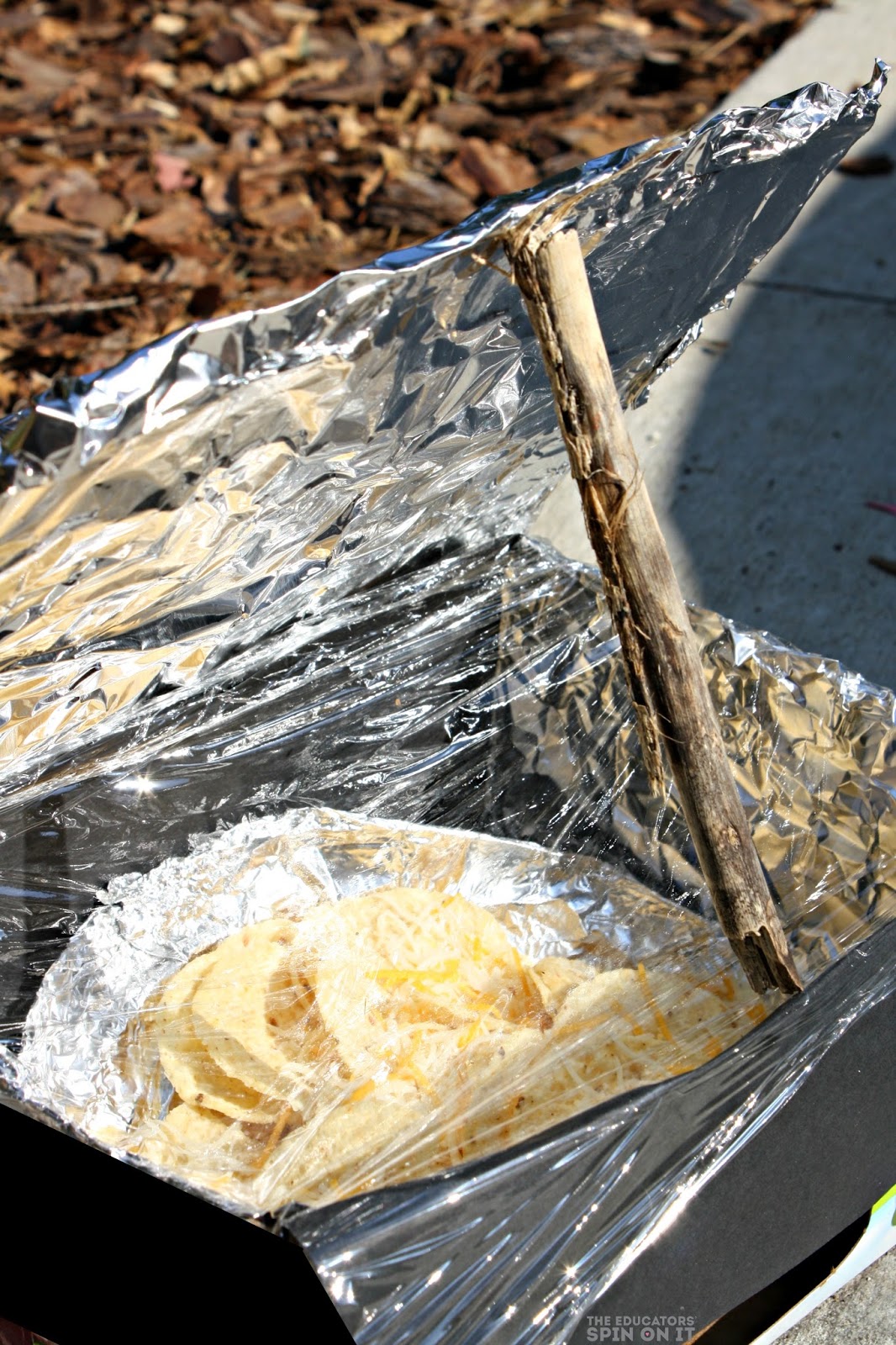 Directions
Let your child build their own oven.

My second grader found some black paper (the back was colored on) and started gluing it inside the box.

She then added in some tinfoil, predicting that the foil would reflect the suns rays and heat up her cheese better.

She covered the top with saran wrap in hopes it would heat the nachos faster.

Set the solar oven in a sunny spot.
Add the chips and top with shredded cheese.
Set a timer for 5 minutes. Record your results.
Once the cheese has melted, eat!
Then, if you choose, try to build another model of a solar oven. Make some changes and compare your results.

* THINK like a scientist!!!!*

A scientist will perform experiments over and over again to collect data and to figure out better and more efficient ways of doing things.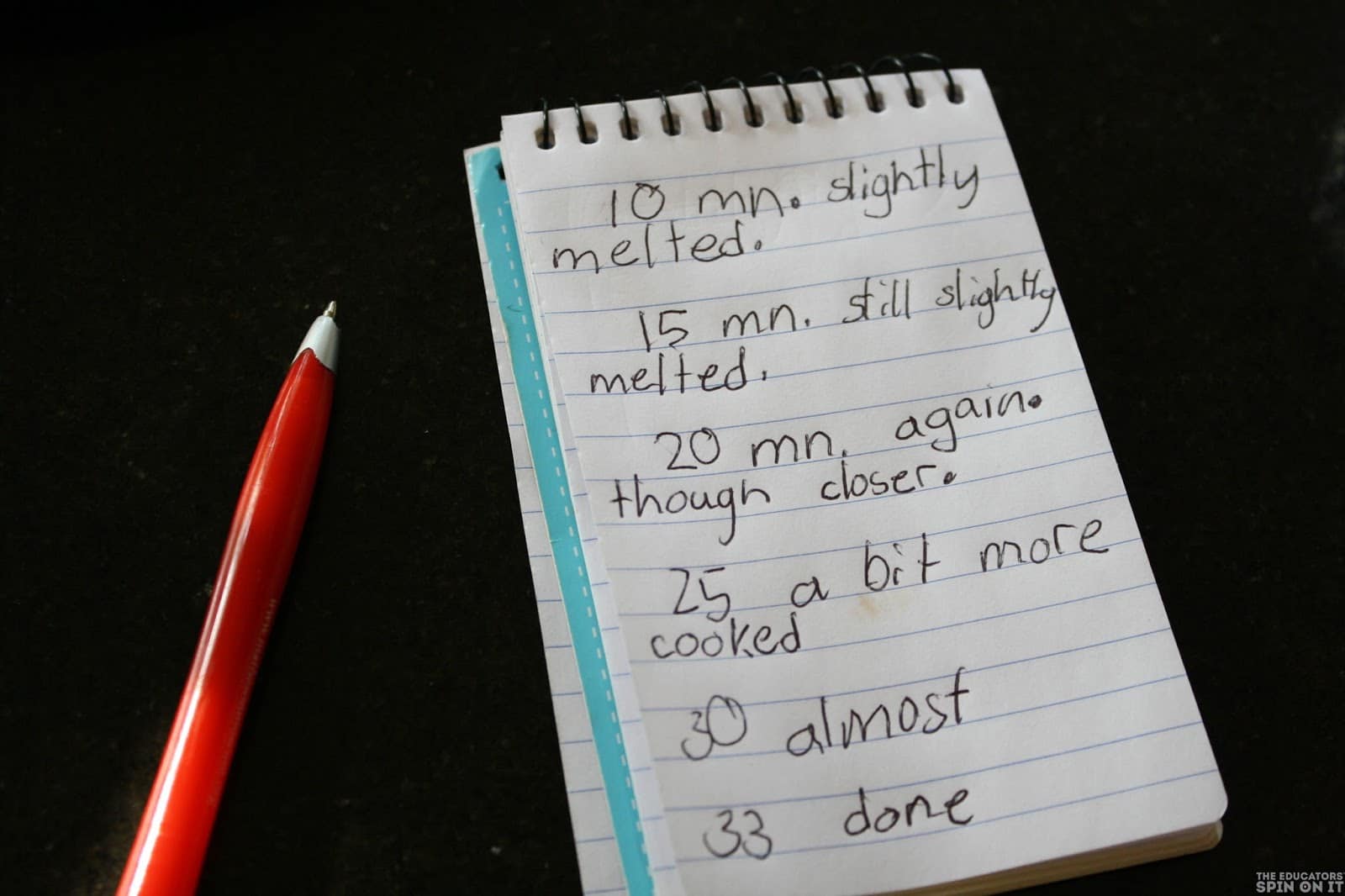 * Parent tips:
Some people have tried cooking hot-dogs, nachos are WAY easier!
Keeping a science journal is a great way to connect literacy to science!
Solar Heater: Sun Tea
Now my kids were on a solar experiment role. "Hey, MOM, do you think we could make your tea with energy from the sun instead of wasting electricity to heat your water inside?" Sure kiddos, what will we need to do?
I love that they were thinking creatively, asking questions, and applying what they have learned.
Materials Needed: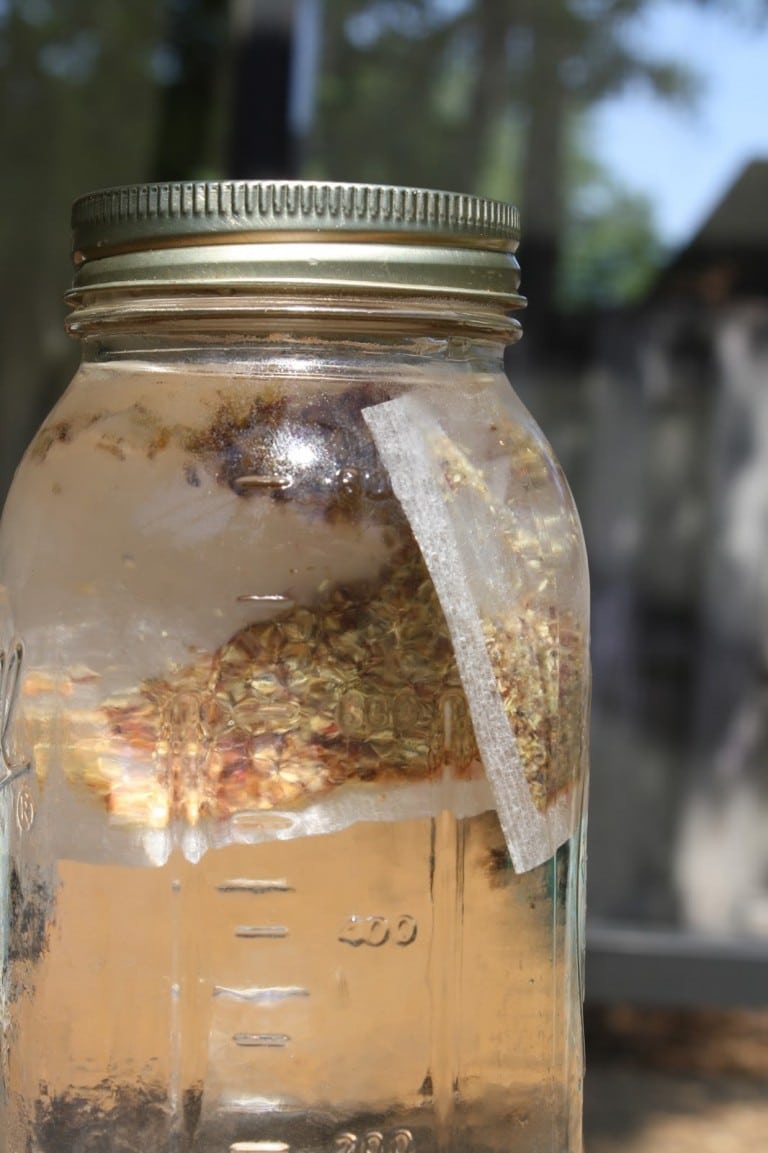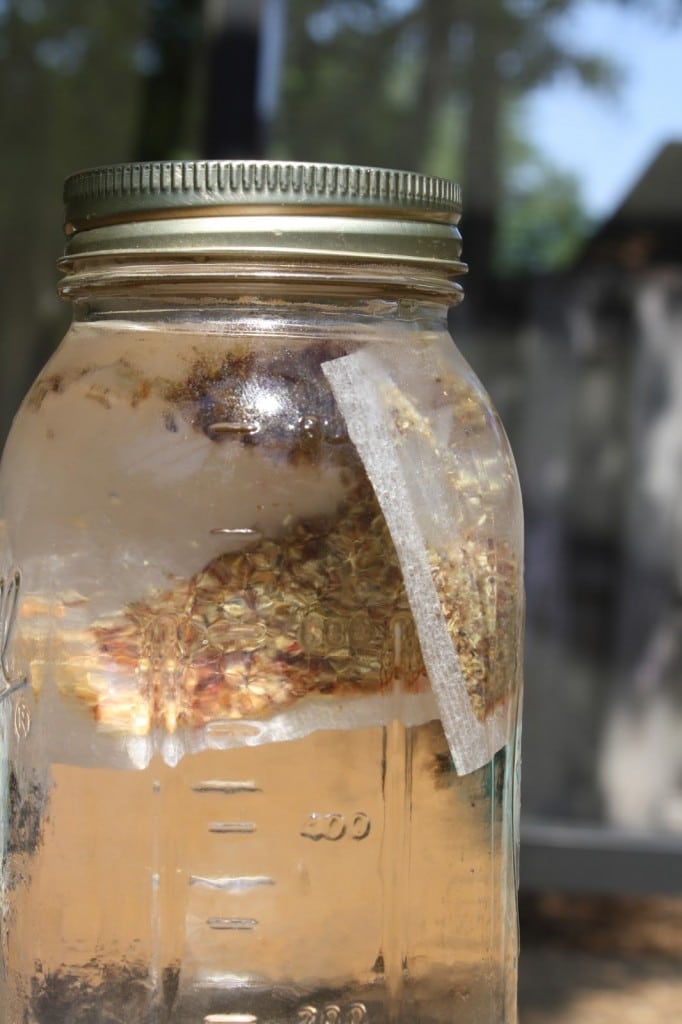 Directions.
Fill the jar with water.
Add 2 tea bags
Place in a sunny place
Gently shake every once in a while (per the kids instructions)
Wait HOURS (they learned the sun is powerful, but does take time to harness the energy)
Serve warm OR pour over ice cubes for iced tea!
You could talk to your kids about the sun and have them make sun-prints. We used the solar sun print kit, but should have just bought the re-fill package ($5.99 vs $10.49) as we just used the paper.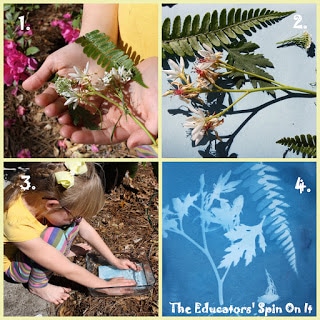 Here's the directions for How to Make Solar Prints with Kids.
More Ideas for Solar FUN :
Solar Energy Books for Kids
You can explore more sun and solar energy books here in our Summer Books for Kids Book List.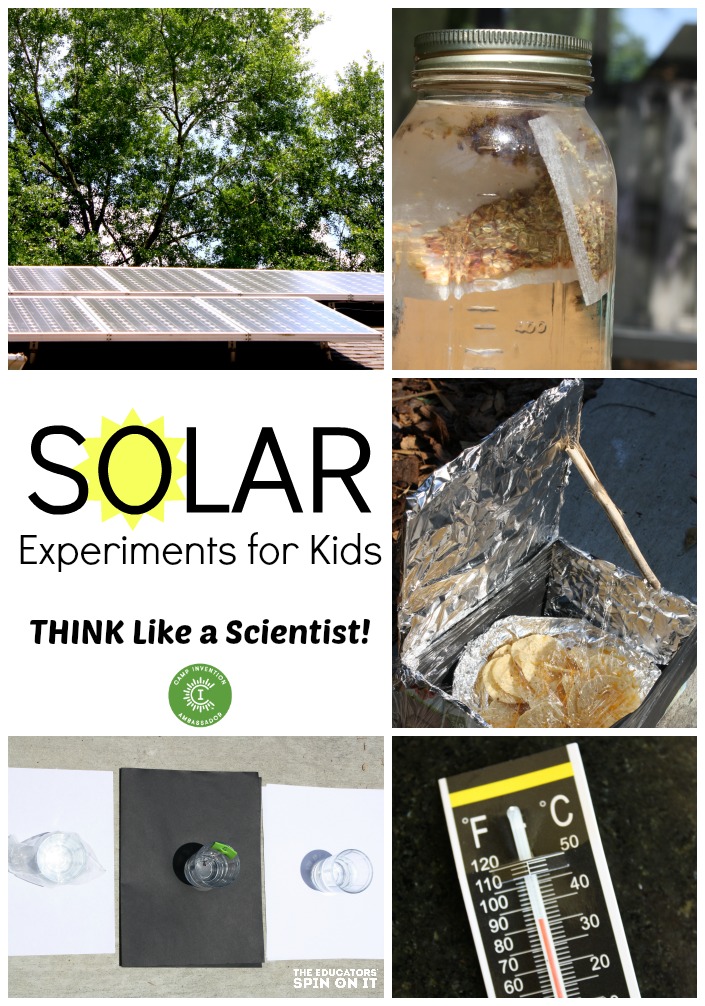 Now we are going to work on keeping our "science caps" for the rest of the month (we are stopping at a thrift store tomorrow to pick up our take-apart to be used during the camp week.
We are going to be on the lookout for electronics powered by the sun – maybe a calculator with a solar panel?
Whatever it is, I'm sure it will be fun to disassemble and tinker with. I'm thinking we won't be able to wait until camp and may have to find a couple of items for home too! I'm not sure who is more excited about a whole week of science and inventing – her or me!
Looking for more science activities for your child? Try these…