It's really easy to make these cute little felt Gruffalo finger puppets. Just follow these simple instructions for creative storytelling of The Gruffalo.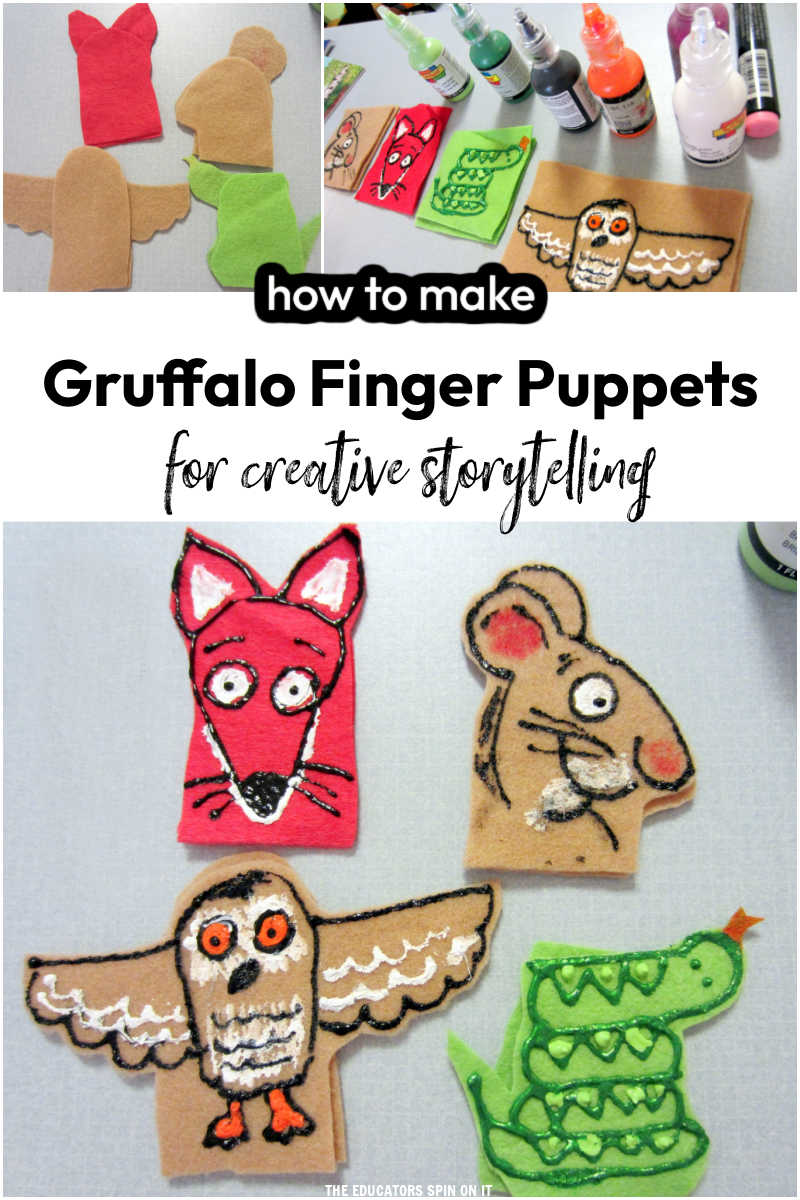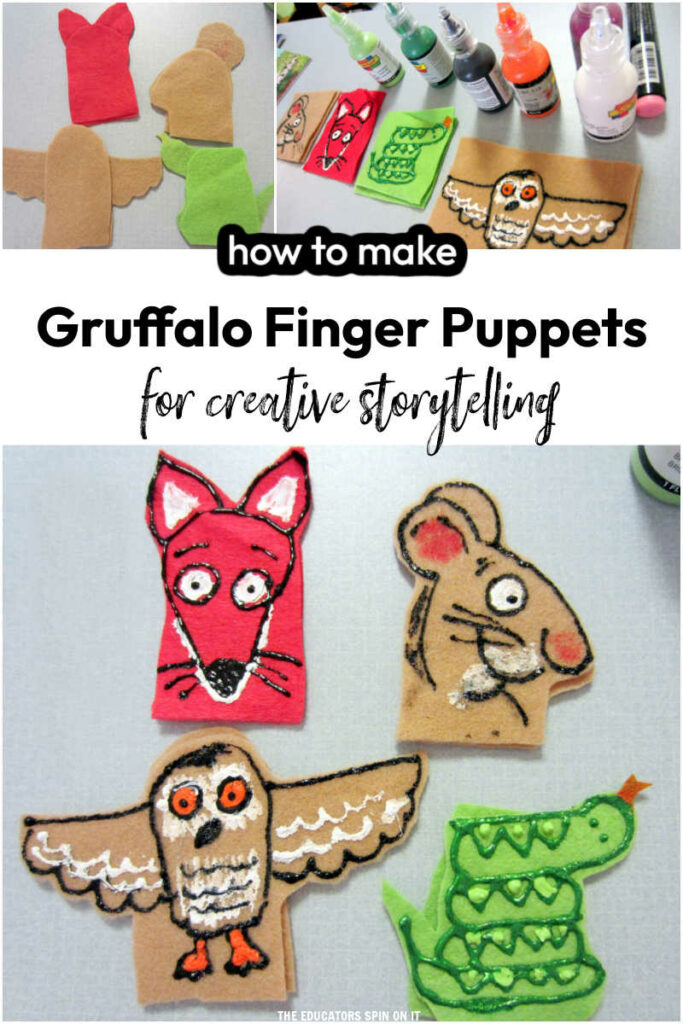 DIY Felt Gruffalo Finger Puppets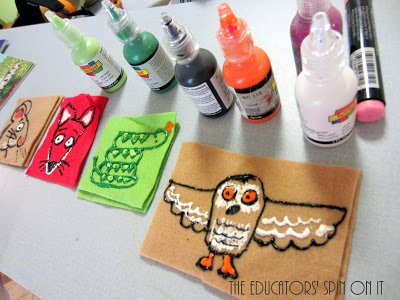 Sooo, I made this fun Gruffalo dress-up apron for my kids and then realized, I needed some more characters to really let them re-tell the story in full Gruffalo fashion.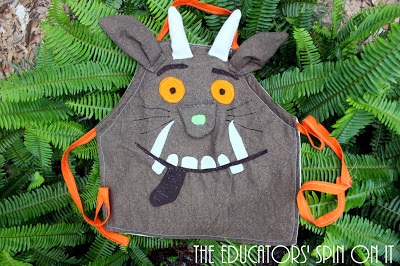 Since we don't have a ton of storage space in the house, I decided that some cute little felt finger puppets would fit nicely into a pocket on the apron and thus – the Gruffalo character finger puppets were born!
You will need: felt, fabric paint, scissors and something to sew them together (last ditch effort, just glue the outsides, but I do have faith that the majority of our readers know how to do a simple straight stitch!)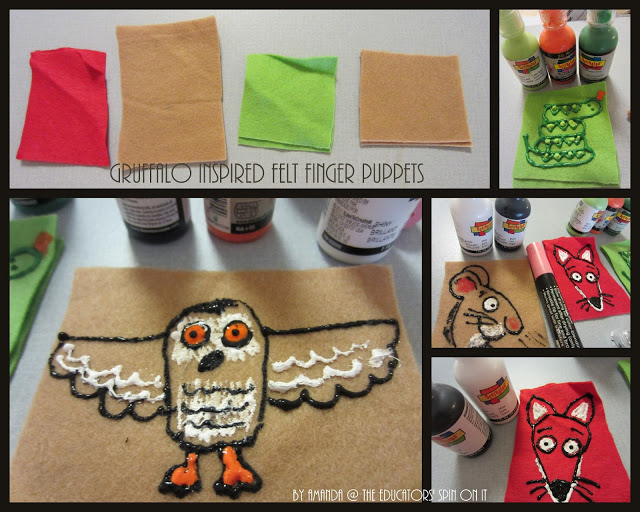 After I put the kids to bed, I opened the Gruffalo book and free-handed my version of the characters.
REMEMBER – we will never be able to replicate the talent of Axel Scheffler and we don't need to.
Our children really don't mind imperfections. I PROMISE!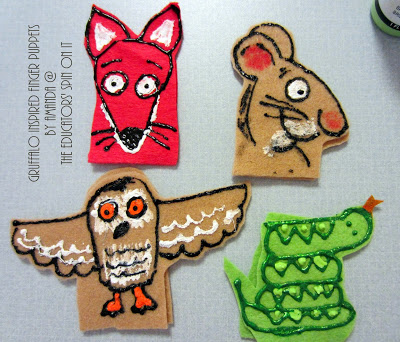 When they were almost dry (I was impatient and smudged a few), I cut the backs like this and straight-stitched up the edges with an opening at the bottom for their little fingers. Ta DA! That's it!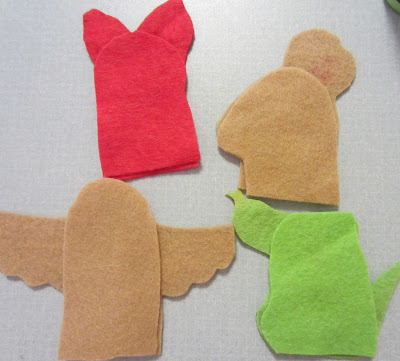 Grab a copy of The Gruffalo by Julia Donaldson
Visit our Collect of Gruffalo Activities
Visit our Julia Donaldson Virtual Book Club for Kids
You may also enjoy these Gruffalo Inspired Activities for Kids…