Here's a number activity for kids this fall to get them moving and enjoying the cooler weather outdoors.  Here's how to play.  
This week we're featuring the THEME of LEAVES for the Virtual Book Club for Kids. Leaves are starting to change this time of year and there are so many opportunities for learning with them with young children.  We have a few ideas on our site to go along with this favorite story theme like our Fall Color Words Book , Fall Leaves with Washi Tape  or even 5 Simple Leaf Activities for Kids 
Here's a fun way to work on number recognition with your child using leaves.  Plus at the end you can even make a number book to recreate the fun anytime they want to.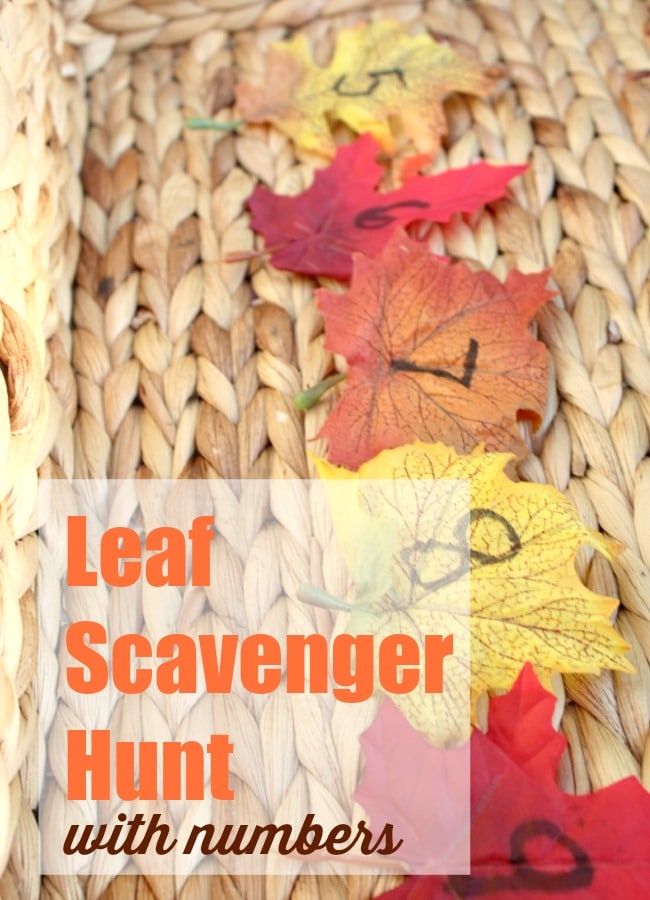 Here's how to make this leaf game… 
Leaf Scavenger Hunt for Kids with Numbers
This book for this book is about leaves forming all sorts of characters in various settings of the book as he blows along.  One thing is for sure.. "A leaf man got to go where the wind blows." Here's how to extend this book at home with your child.
This post contains affiliate links to Amazon. 

Leaf Man
 by Lois Ehlert
or the book Fletcher and the Falling Leaves
Materials Needed for Leaf Scavenger Hunt Number Game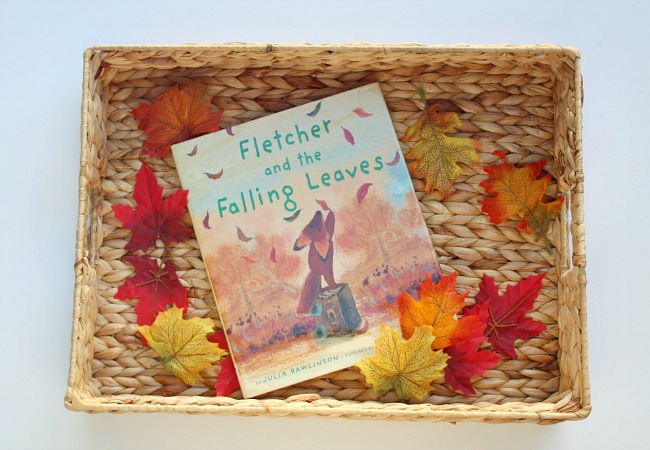 Directions for Leaf Scavenger Hunt Number Game
1. Read the story Leaf Man
 or any other fall leaf book and discuss the various places that the Leaf Man flies to in the wind and the various things that he formed into. We used the book Fletcher and the Falling Leaves
 since we all the others were checked out from the library, part of the for of VBCforKids, all the activities go pretty well with any book about that them.  I've listed more leaf books at the bottom of this post too.
2. Ask your child to go on a Scavenger Hunt with your for Fall Leaves in your yard or at an outdoor spot ideal for collecting leaves. Try to select leaves of various sizes to help with create our Fall Leaves number book at the end.    * If you don't have leaves in your area you can also simply make paper leaves or use Artificial Fall Leaves which what we did for our activity.
3.  Once the leaves are collected, write with your child on them numbers 0 to 10.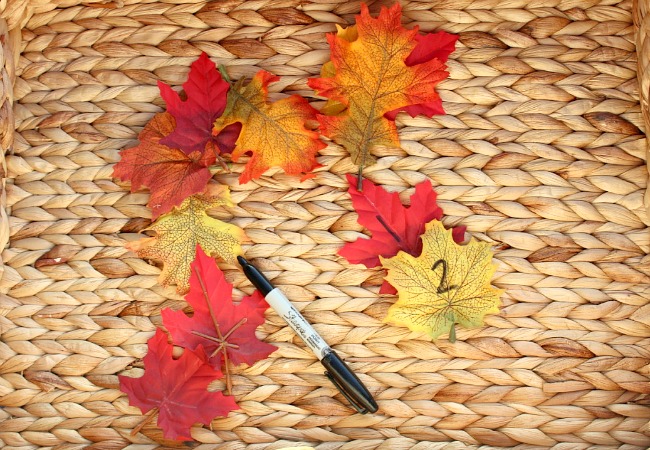 4. Then scatter the leaves around your play space outdoors while your child's eyes are hidden, just like an egg hunt but it's a leaf hunt!
5. READY SET GO… send your child to race around yard to find all of the leaves.  To make it a little more challenging you can have them search for the in number order.
6. One by one as they collect the leaves have them bring to home bace where they lay the leaves out in numeral order.
7. To end the game all of the leaves must be collected and placed into number order from 0 to 10 on home base space, which is a flat clear area.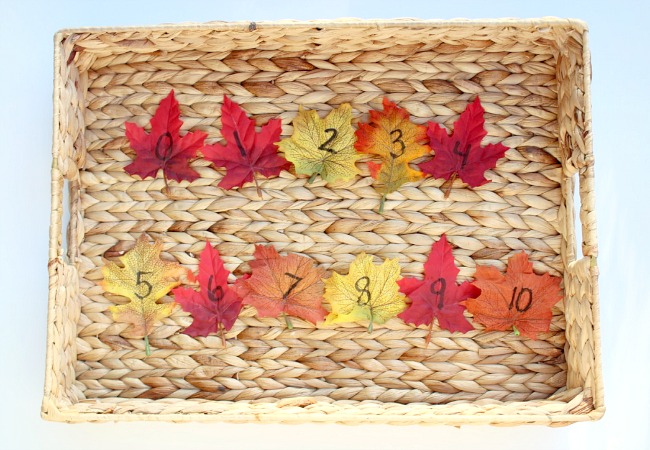 I'll be sharing more leaf number games this week, so be sure to visit The Educators' Spin On It again! Hope you enjoy this leaf scavenger hunt with your child as you work on number recognition and numerical order. The best part is it gets the kids outdoors and moving and observing the changes of the season.
Here are a few more Leaf Themed Activities on The Educators' Spin On It.
Leaf Themed Activities for Kids this Fall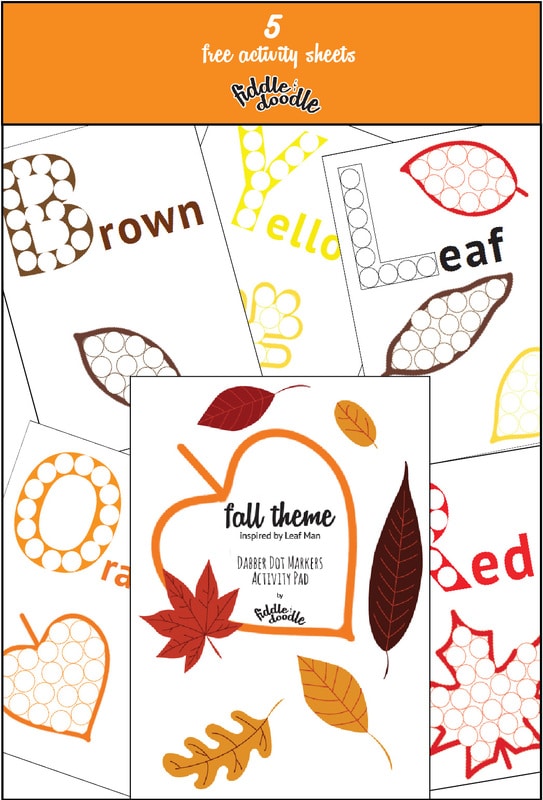 Free Printable for Fiddle and Doodle Dabber Dot Markers.
Additional Leaf Themed Books for Preschoolers
With young child the concept of fall leaves can be quite magical.  Here are a few of my favorite books to learn about the colors of fall leaves and the fun you can with them.
Red Leaf, Yellow Leaf

We're Going on a Leaf Hunt

Leaves! Leaves! Leaves!
Fletcher and the Falling Leaves

The Leaves Fall All Around (Rookie Preschool: My First Rookie Reader (Library))

Leaves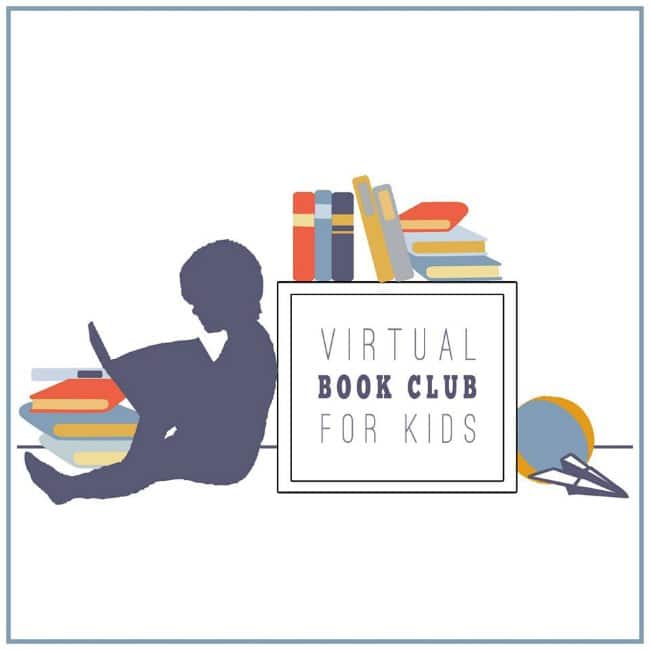 Join our Weekly Virtual Book Club for Kids Facebook Group 
We're excited to be starting our new season of Virtual Book Club for Kids for 2016-2017.  This season we're hosting weekly themes and books.  You can check out what's next week here .
YOU'RE INVITED. We're inviting you to join along and share your own friendship themed ideas with your child or students using the featured story Leaf Man
 or one of the other Friendship Books mentioned above.  You can share on our facebook page or join our VBC Facebook Group.
VIRTUAL BOOK CLUB HOSTS: Plus we're inviting you to visit our Virtual Book Club for Kids cohosts sites for additional activity ideas all about Apples.  I'm featuring below here for you to go check out and get ideas for your preschooler ages 2-5.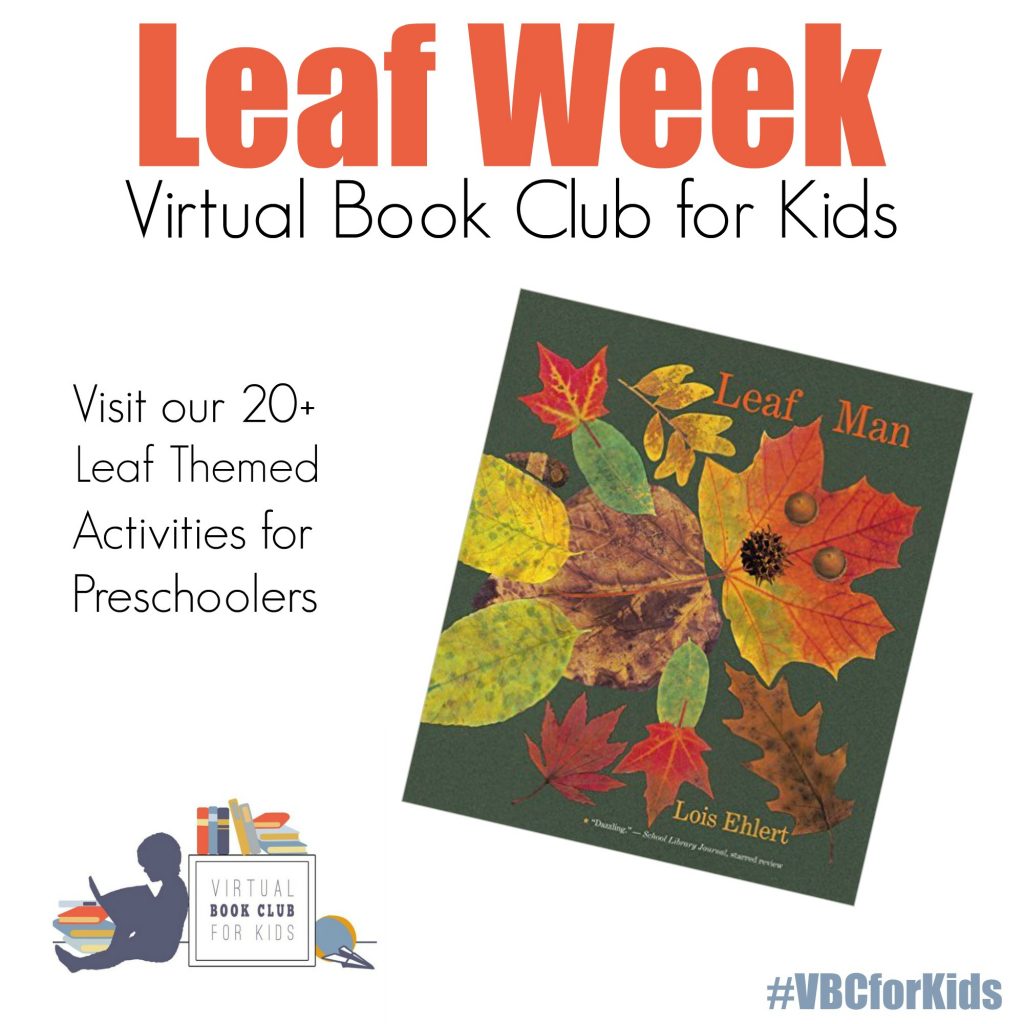 MORE LEAF THEMED ACTIVITIES:
Alphabet Activities
 Name Activities
Learning Fun With Leaves – Clare's Little Tots
Preschool Printable Counting Leaves -CraftCreateCalm
Science Activities
Color Activities
Pre-Writing Activities
Leaf Art ~ Prewriting Patterns for Fall – Rainy Day mum
Leaf Tracing Pre-Writing Activity  – Books and Giggles
Leaf puppets – messy little monster  – Messy Little Monster
Movement Activities
Next we're featuring the book 5 Little Pumpkins, come join along!