Come explore some fun and creative ways to create rainbows, including a few that sneak in Science with kids!
We would love to have you link up your School-Age Post (Ages 5 and up) about your learning week after school including Crafts, Activities, Playtime and Adventures that you are doing to enrich your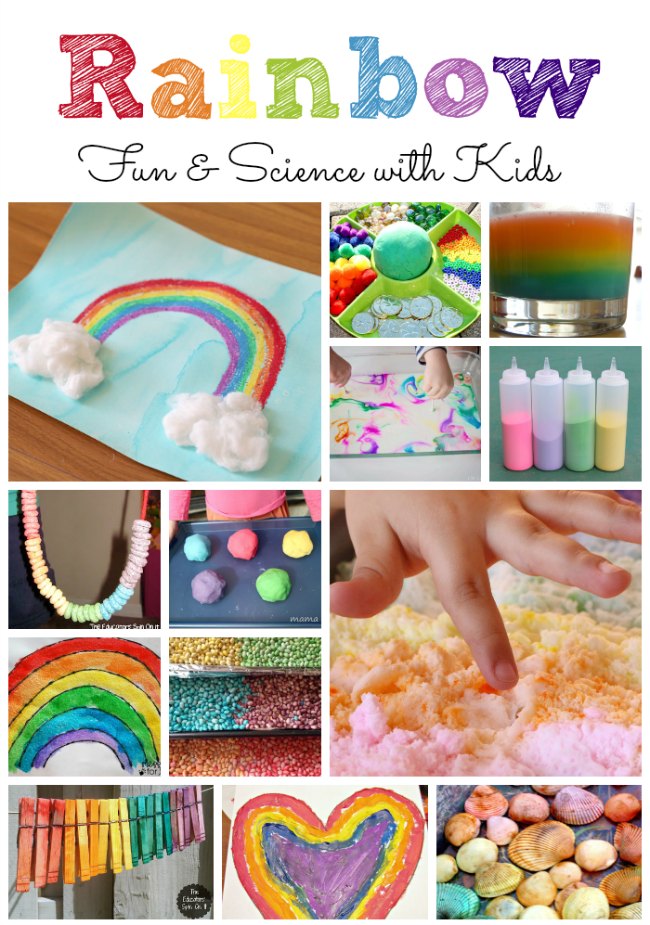 With the excitement of spring arriving and the unpredictable weather plus St. Patrick's Day just around the corner, it's always fun to explore rainbows with kids. We are amazed at how many fun activities were shared on our After School Linky Party the past few weeks.
Thank you so much to those that shared their ideas! We're sharing some of our favorites for you to enjoy too. Take a peek at this roundup of Rainbow ideas for your child or students to create.
Rainbow Activities for Kids
Plus a few Rainbow Activities from The Educators' Spin On It
* indicates featured in collage image
Do you have a special Rainbow Activity? Share in the comments below