Valentine's Day is a special time with kids. Providing opportunities to create colorful hearts and decorating the house with them or even sending them off to loved ones. Here are 30+ Valentine's Day crafts and activities for kids.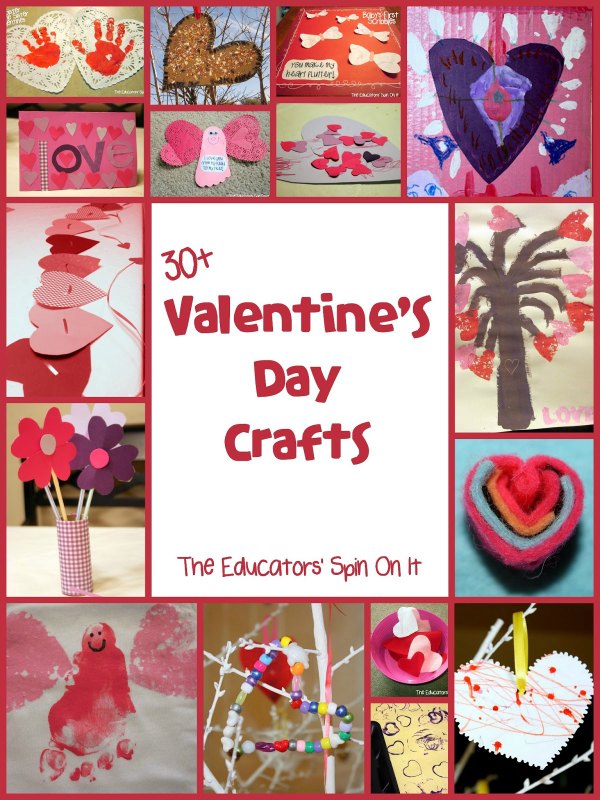 Valentine's Day Activities by Themes
We've selected our top favorites from The Educators' Spin On It and shared them by themes for your child. From crafts and painting to math and fine motor we know you'll find just you're looking for to do with your child this Valentine's Day.

Baby & Toddler Valentine Activities

Valentine Painting
Heart Fine Motor Activities
Heart Math
Valentine Recipes
Heart Science
Heart Themed Language Activities
Valentine's Day Fun
Heart Healthy Workouts with your Kids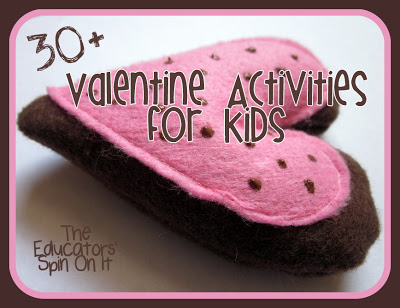 We're so glad you stopped by The Educators' Spin On It!
Don't forget to follow us so you don't our Valentine's Fun in February!