Once January hits for some reason we are always looking to have friends over for a playdate afterschool.  Just gets a little quite in Winter I suppose.  Here's a few Winter Themed Activities that are easy to plan and fun for the kids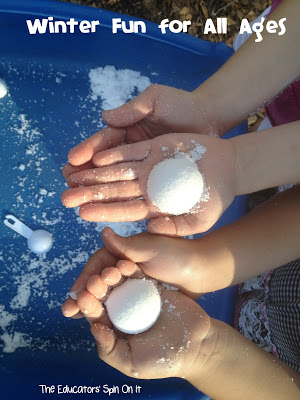 Did you try out the After School Planner from Last week? How did your week go?  A few readers commented that they wished they had as much time as we do after school with their children.  And to answer your question yes our children go to school very early and get home pretty early in the afternoon.  Which is why we felt the need to create our After School Express.  

However, my oldest is the product of after school care at some of the best programs I could find in our area.  Most after school program should have all the things that we included in our Planner.  Look around the room, the weekly lesson plan should be posted somewhere for you to follow along too.  If not talk to the director.  

Some of us have busy schedules and it's then were you really do a EXPRESS After School.  All it takes is once a week or even once a month.  You can pick Science and Art Activities and share with friends.  We're so lucky to have a few friends who have similar parenting styles as we do and we enjoy getting together.  This week we were able to get together to have some Winter Fun with our kids that were ages 2 to 6.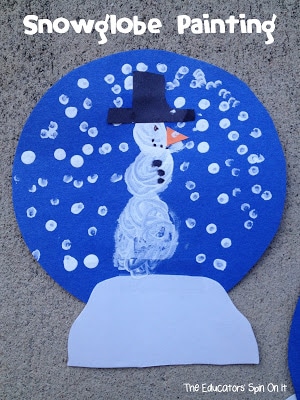 Winter Play Date Ideas 
Sensory Fun with Pretend Snow 
We purchased Insta-Snow in a Jar
 and had the girls explore the snow in the water table.  If you haven't experienced this product, it's amazing!  
Use white paint an Qtips the children created snowglobed.  There were also pieces of black and orange to create accessories for the snowman to glue on.  Once dried you can add the eyes and mouth or buttons.  Here's an idea for a snow globe story prompt
Using a special plastic mold purchased from Oriental trading the children used crayons to rub snowflake creations.  You could also use snow flakes you've created on your own.  
We used some left over foam snowflakes to create stamps by attaching to reused lids and had fun stamping away snow flakes.  First we had them draw a picture of them playing in the snow and then we added the snow.  It makes for a great story prompt.

Don't forget a Winter Books Basket too!  Here are some of my favorite selections.


What would you add to your Winter Fun Playdate After School?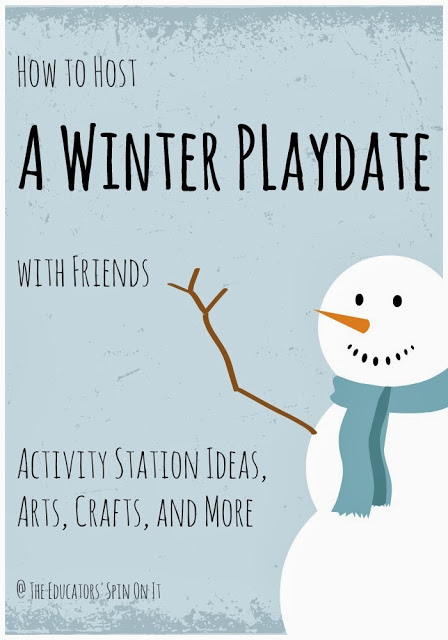 Amanda shares her HOW TO for these activities listed above.
This post contains affiliate links to Amazon, all opinions are 100% my own.