It's official for us our last week of vacation before school starts in Florida. It's hard to believe that summer has passed so quickly.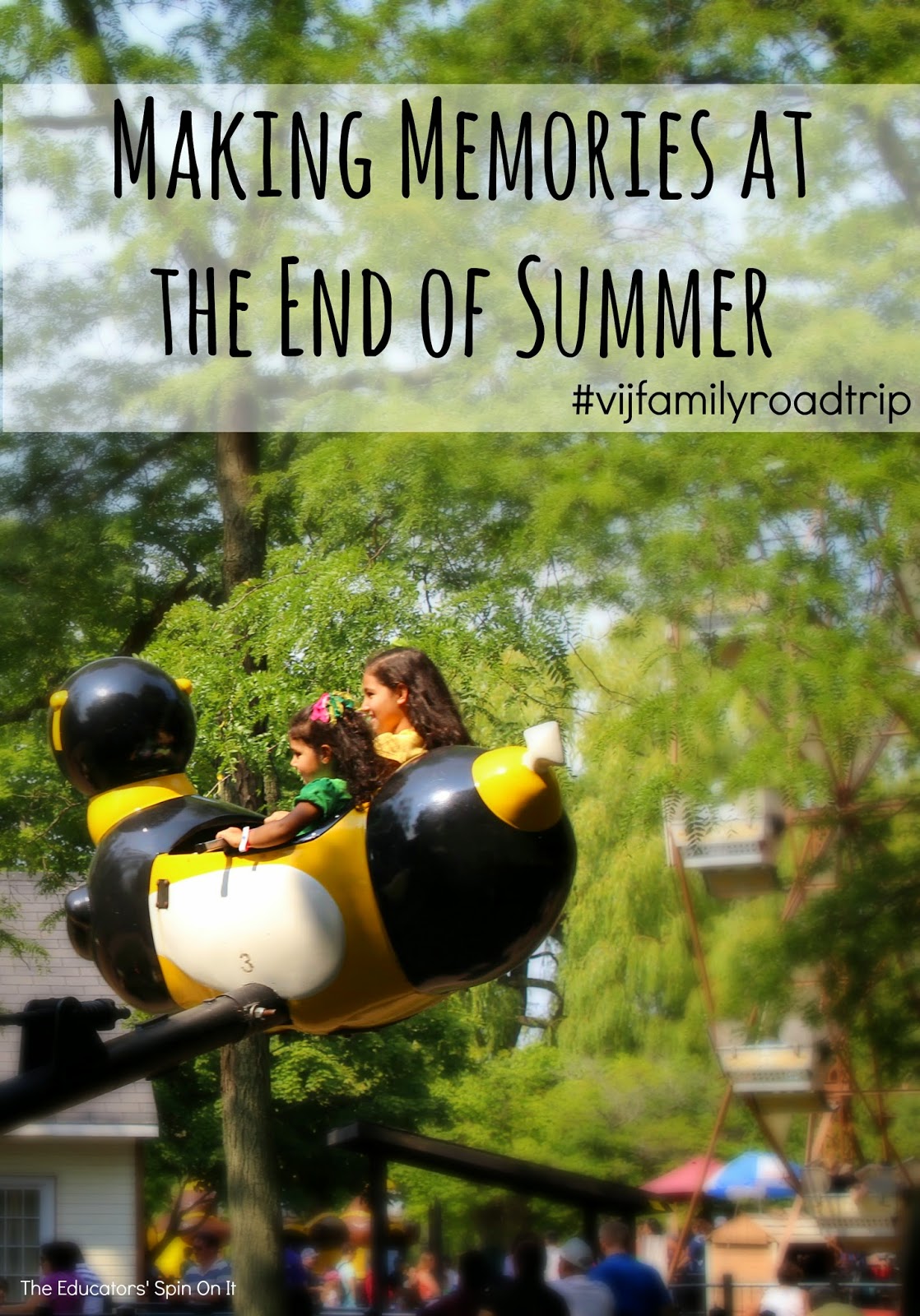 I'm excited to say I believe that we're ready! Our school supplies have been purchased, and new back-to-school clothes are organized and ready, it's all very exciting.
Here's a few tips to make the most out of your last weeks of summer.
Making Memories at The End of Summer with Kids
My husband and I decided to journey on a road trip the last few weeks of summer with our two children ages 3 and 8. I'm having so much fun on a Summer Road Trip with my family. I'd love for you to follow along at #vijfamilyroadtrip. 
I'm sharing most of the pictures on Instagram and twitter. You can find me sharing at http://instagram.com/theeducatorsspinonit. 
So far we've made it to Washington DC, New York City, Niagara Falls and Toronto. 
Any guesses where we're headed next?  I'll be sharing more details about our trip on our website all month long.
Now it's time to see what you've been up to with your kids. Have you been following along this summer?Just to catch up here's an easy reference guide to visit each week of #smartsummer.
Tons of activity ideas for your child to do at home throughout the school year too as we have fun with #learningafterschool.
Activities for School Ages
Now it's your turn to share what you've been doing with your kids these last week's of summer.
Back to School Resources for Parents
Did you get a chance to take a look at tons of ideas that have been shared in our Roundup of Back to School Resources from top kid bloggers all over.  Take a moment to see what they've shared. Join us all week long for our Back to School Facebook Party too! 
Ask your questions and we'll find the answers for Back to School with your child!
You may also enjoy these activities for summer fun…