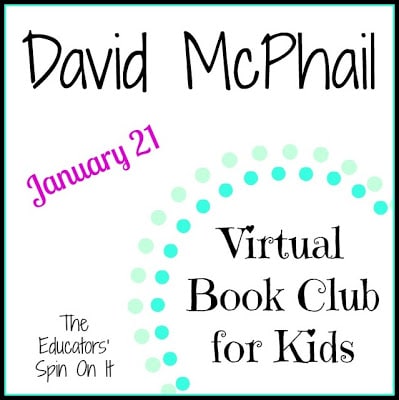 Virtual Book Club for Kids is a fun way for us to learn about new books and authors each month with our children! Each month we share book-related crafts and activities based on the book we choose to spotlight. The author we've selected for January is….

Have you read any books by David McPhail? If so, which one is your favorite?

We're took at trip to the library and checked out quite a few plus we had a few at home that are already our favorites which we can't wait to share with you on January 21. Here's are some of our picks that we'd suggest.
David McPhail Beginning Readers
He even had a few books that are great for beginning readers that you might want to check out!
David McPhail is also a well known illustrator this is one of our favorites by him

Will you be participating in Virtual Book Club for Kids this month?
All you have to do is…
Pick a

David McPhail

book to read with your child or class (several are shown above in my collage)

Comment below and let me know that you are participating!!

Do any activity, craft, cooking project, or other book inspired activity that goes along with the book your chose.

Share what you did with us starting Monday, January 21st! We will have a linky up for 3 weeks where you can share any blog posts (if you are a blogger) or you can post what you did at the end of the linky post in the comments or on our

Facebook wall

.
We love reading all the the posts each month, pinning them, and seeing all of the creative things that people come up with. Discovering new great books is the best!

For more updates and to see posts by participating bloggers, head on over and "Like" our Virtual Book Club for Kids Facebook page or follow our Virtual Book Club for Kids Pinterest Board.

Here's the button you can grab if you are participating!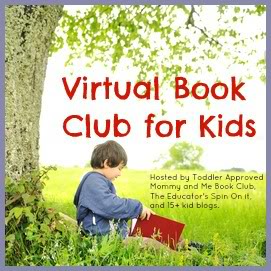 Until then….Here are a few resources to get to know David McPhail a little bit better.

David M McPhail