Activity ideas for finding ways kids can get involved to change the world, one act of kindness at a time. Author David McPhail shares simple ways to teach your child to help the needs of others with the story Weezer Changes the World.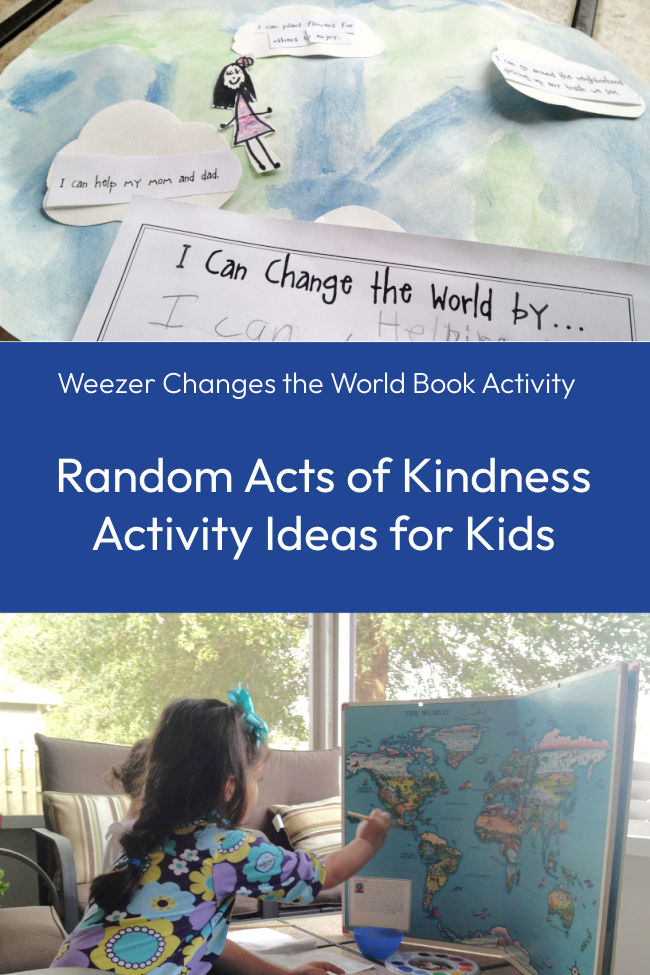 Weezer Change the World by David McPhail
We're so excited to share with the our selection for the David McPhail Virtual Book Club for Kids. We've selected the children's book called Weezer Changes the World!
It's a book about a very special dog who was very ordinary until one day something extraordinary happens and the world is never the same afterward.
Disclosure: This post contains Amazon Affiliate links.
Weezer Changes the World by David M. McPhail
If you haven't read the story, here is Reese Witherspoon reading it at the Whitehouse.
In the book the people promise to Make Cards, Letters to Others, Feed the Hungry, Care for the Sick, Keep Air Clean and Keep Water Clean, and Be Kind to Others.
All simple ways that we can change the world for a better place.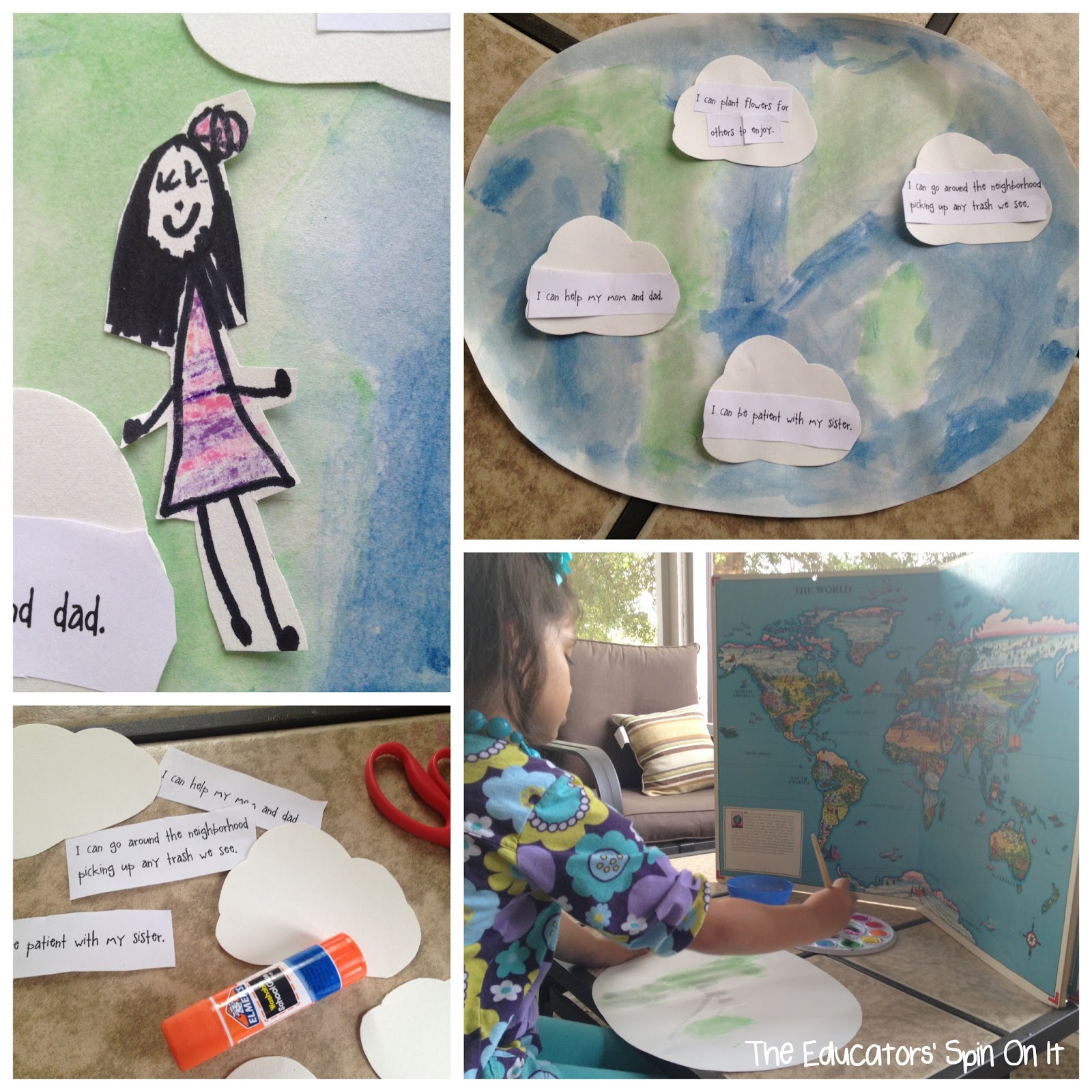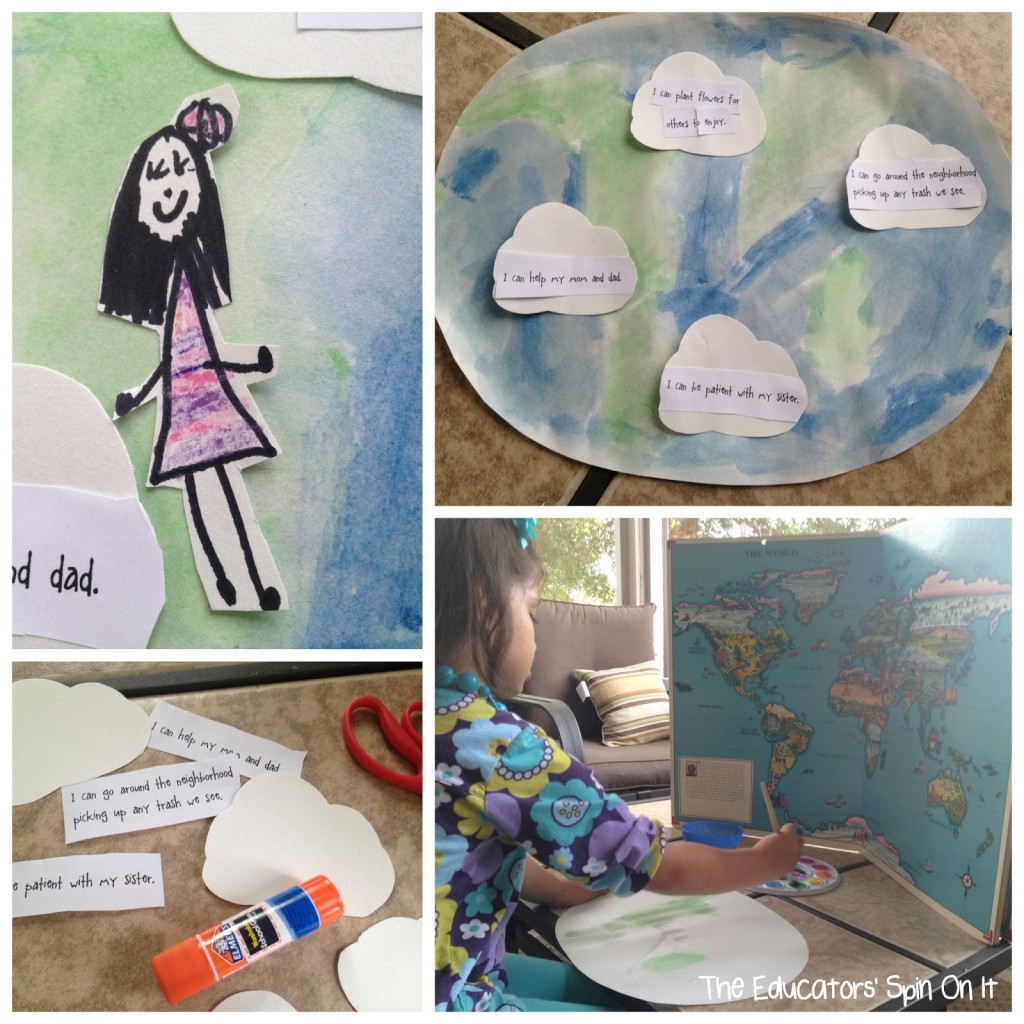 Weezer Changes the World Book Extension Using Random Acts of Kindness
What promises would you make to Weezer?
We created our own Earth by using Watercolors. Then we came up with ways that we can change the world personally.
Our hope is to add more and more as the month goes by.
Here's a printable worksheet to write your goals on.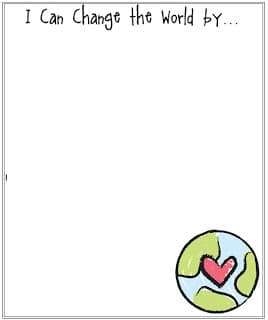 Once we created the goals we typed them up together on the computer and then attached them to clouds as dreams. We were talking about Martin Luther King Jr, here are a few other activities about him.
We talked about his dream too and the way that we treat others.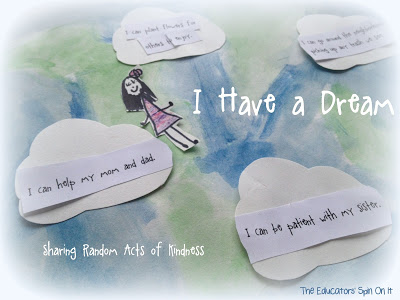 We decided to discuss various Random Acts of Kindness that we could share with others.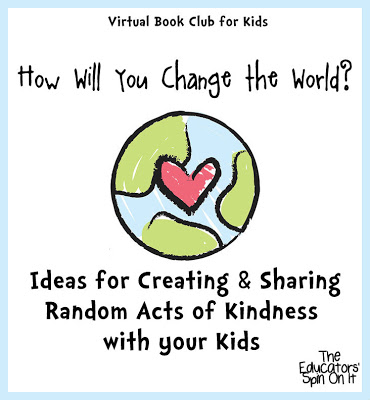 In honor of Martin Luther King Jr.'s birthday today.
Everyone is invited to join in this kindness celebration! We can all do small things to make our homes, families, communities, schools, and workplaces just a little bit better.
So, will you join us?
Ideas for Random Acts of Kindness Activities for Kids
Children's Books by David McPhail
Now here's the fun part. David McPhail has inspired so many with his books. It's your turn to share what you and your child created with these books.