Discover popular children's book written by the beloved author Bill Martin Jr. From Brown Bear Brown Bear to Chicka Chicka Boom Boom discover why he's books should be a part of your child's library of books.
Here's our favorite Bill Martin Jr. Books!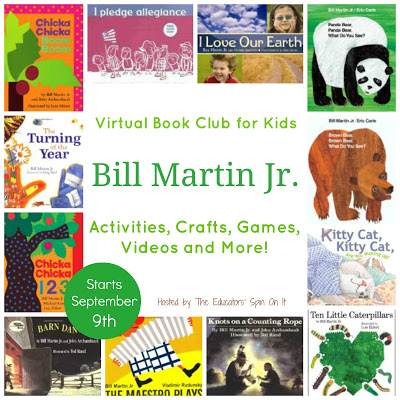 This post contains affiliate links to amazon.
Bill Martin Jr Books, Activities and Crafts for Kids
Come join us for a new adventure with new authors this school year for the Virtual Book Club for Kids ! This month we are featuring the famous author Bill Martin Jr.
  He's written over 300 books and works with so many famous authors and illustrators.  Some of our favorite books by Bill are Brown Bear, Brown Bear What Do You See?, Chicka Chicka Boom Boom and Ten Little Caterpillars. 
Videos of author Bill Martin Jr.
We love getting to know authors a little bit more and here are some fun videos we want to share with you featuring Bill Martin Jr.  I love being able to hear an author and the way they intended for their story to be read.  I promise you'll never read Brown Bear Brown Bear the same way again!
So many of Bill Martin Jr's books you will see Eric Carle illustrated for him.  This Summer we focuses on using Eric Carle's books in our Virtual Summer Camp for Kids.  You'll find that many were also written by Bill.  Here's a link to our favorites by
Eric Carle with Activities
. Here's a sweet video of Eric Carle discussing how Bill Martin Jr. inspired him to become a children's book author and illustrator.  It's so neat to see where everyone starts in their careers and what inspires them.
Will you be joining us for the Bill Martin Jr. Virtual Book club for Kids?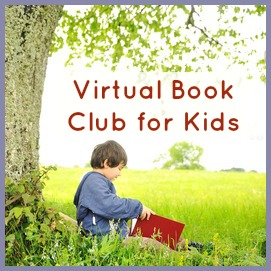 1. Pick your favorite book by Bill Martin Jr.
(or a new one you want to check out) and read it with your child or class.
2. Create an activity, project, craft, cooking project, etc. related to the book and do it.
3. Come back and share it with us as part of a big blog hop on 
Monday, September 9th
 of the month. The linky will be live for 3 weeks, so if you aren't ready to post on the exact date… just join in when you can! If you don't blog, you can share what you did on our Facebook wall, email us, or just comment on the post.
4. All Blog Participants will have a chance to be featured on our Pinterest Board & Facebook Page!
Let us know you're joining us by leaving a comment below in the comment section!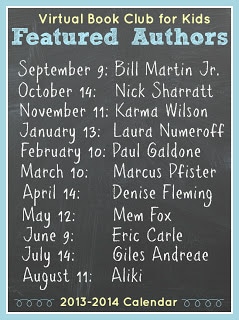 Mark your calendars for upcoming Virtual Book Club for Kids! 

{Click HERE} to join the Virtual Book Club for Kids Newsletter