Lois Ehlert has been selected as our Author this month for the Virtual Book Club for Kids. She has a magical touch to the illustrations she creates in each of her books. The brightness of color and the simplicity of her images draw in children and adults alike into her colorful world.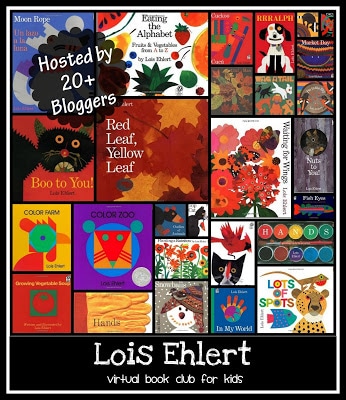 You could spend an entire year in her books and read about every season of childhood from Fall, Winter, and Spring and Summer and everything in between.
During our Virtual Book Clubs at The Educators' Spin On It, we like to get to know the other a little bit better in person. I truly think it helps our children connect to the author and also inspires our children to read more and even write more to become their own authors.
Here is an interview with Lois Ehlert in person on iTunes, hosted by Reading Rockets for free. It can be a little lengthy for younger children but even it you watch just a little bit, it will connect your children to Lois Ehlert and see into her world. The second video clip is more of a visual report of her life and how her career as an author and illustrator began.
Resources for Interviews with Lois Ehlert
I think from listening to her talk and answer some great questions about what inspires her it makes me realize how important it is to give our children time to create. Here are some simple tips to foster a love of art.
 Tips for Fostering Creativity with Art with Your Child
Keep a tray out for them to keep art projects to be worked on continuously

Keep a special spot in your home to display their art pieces

Keep on hand simple supplies needed for collages such as paper, magazines, glue, scissors, and odd pieces you collect

Create a place for mess that is easy to clean up

Allow your child to see you creating

Art supplies make a great birthday gift or holiday gift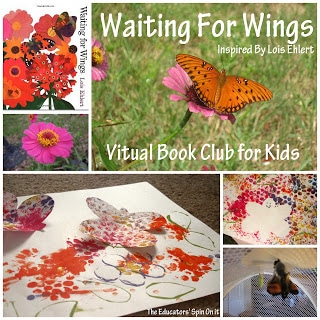 We were inspired to use paint and objects to bring butterflies and flowers for our project. Come check it out!
What will you be inspired to create today?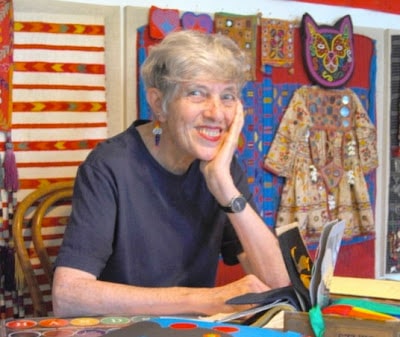 Image Soure: Mayo's Masterpiece
Now It's your turn to share with us what you can create!  Read a Lois Ehlert Book and be inspired to create your own activities to go with your selected book! Join our Virtual Book Club for Kids. Please add your links to any Lois Ehlert inspired posts to the blog hop linky below.

There are a few rules for this blog hop that we ask you to follow, so make sure to read them:
Link up

only

posts inspired by Lois Ehlert that share children's book inspired crafts, activities, recipes, etc. Any other posts will be deleted.

Visit other blog posts on the linky and comment on or share the ones you love!

Add our Virtual Book Club button to your post if you'd like.