Finding moments to share with your child can be a little challenging at times, especially when you have siblings in the house.  Here's a sweet way to tell your child you think they're ONE SPECIAL COOKIE!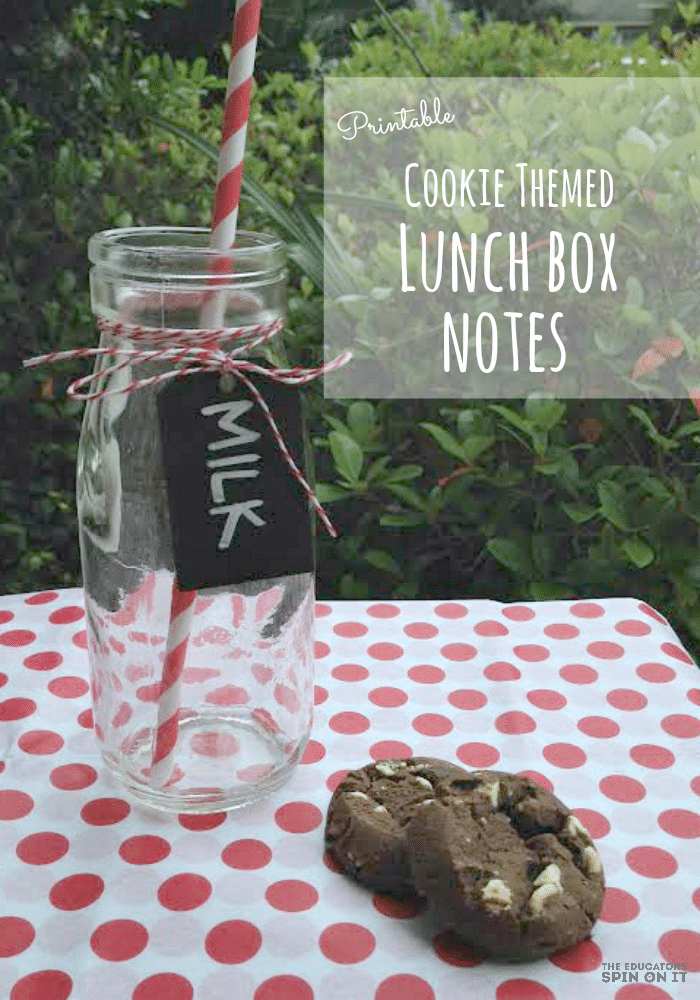 After School Bonding Time with Older Siblings
After School Snack can be a time to set with your child after school and chat about the day.  I surprised my 2nd grader with a little cookie snack the other day on our way home from school.  We stopped at a local park and I pulled our our cookie and milk and had a little cookie moment. Little sister was asleep in her stroller so it was our own little moment together. Once we got home she had her regular
healthy snack choices
too with her sister.
Printable Lunch Box Notes 
Once we finished I wanted to carry over those special feelings of togetherness so I created a few fun Cookie Lunch Notes to Include into her lunchbox over the next few months of school.  I figure once a week I can surprise her with a little cookie treat for dessert, which she never gets in her lunchbox, and encourage her to know I think she's pretty special.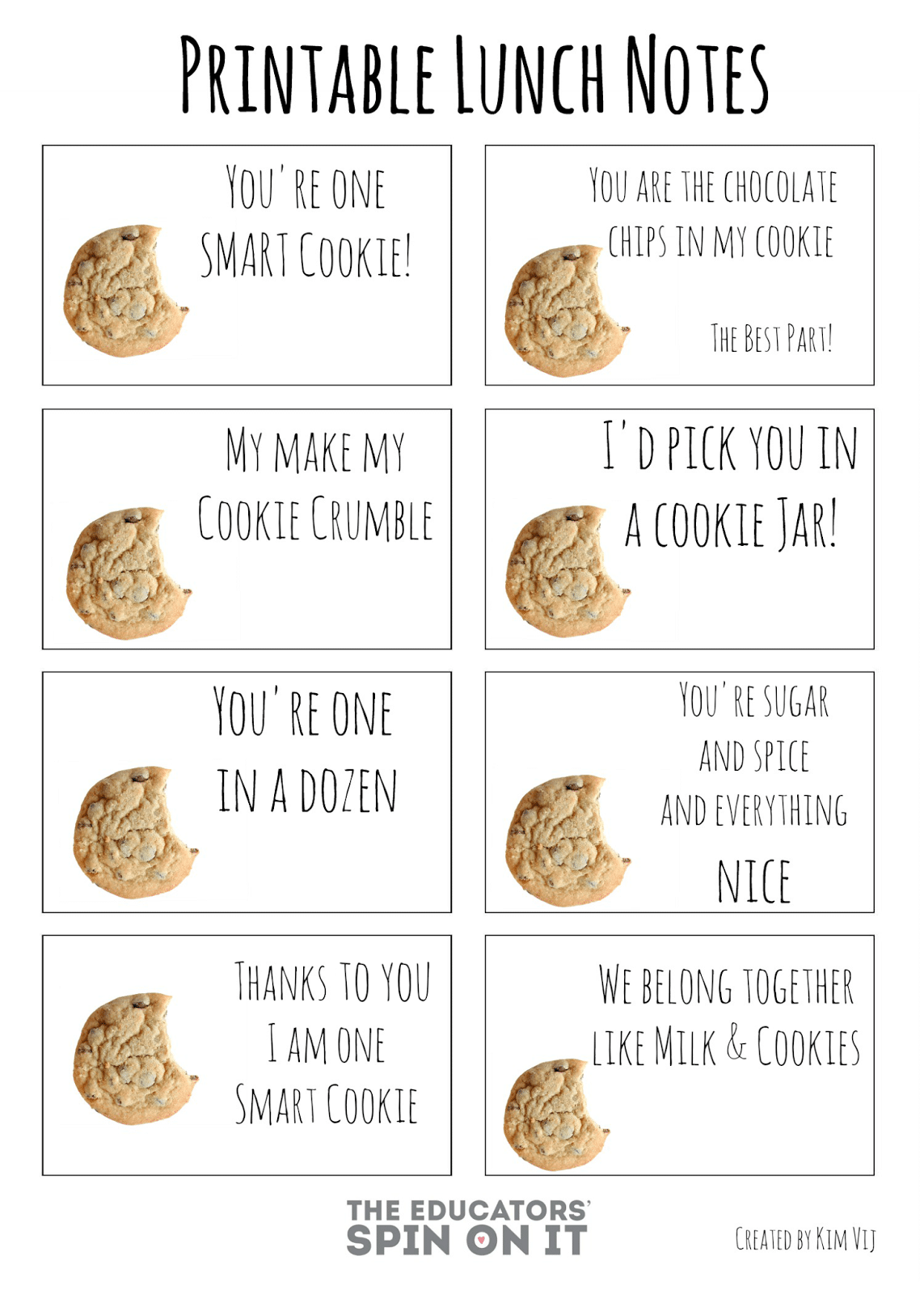 Cookie Themed Books
I'm surprising her with a few cookie themed books too for After School Story time this month to carry the theme.  Cookies can be such a fun way to bond with your child.

{Disclosure books have affililate links to Amazon}