Learn the letters of the alphabet with owls and a special children's book. Create a hands on owl themed alphabet game where your child can fly their owls to their special spot in the tree.
Here's how to make…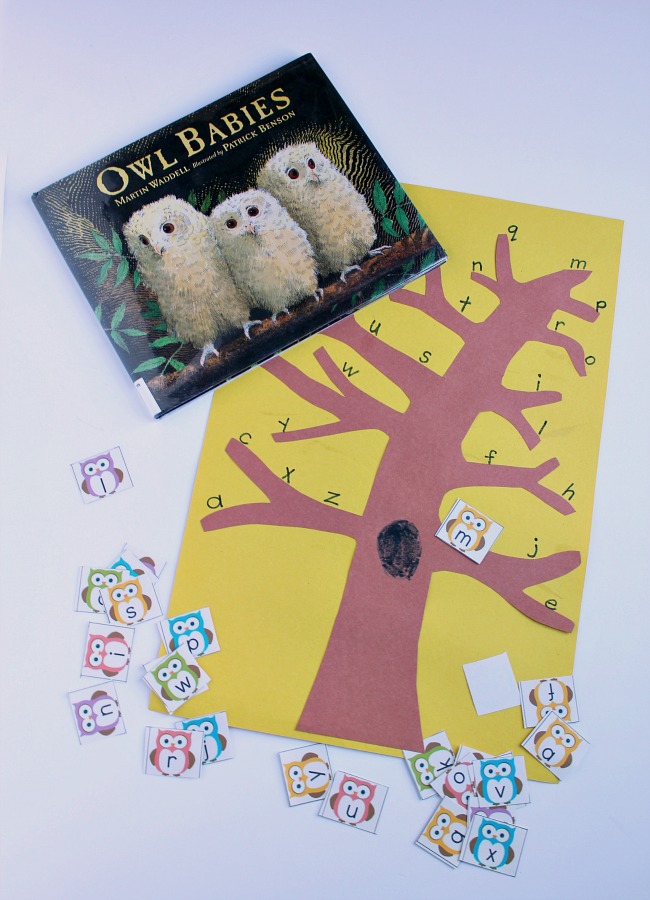 Owl Alphabet Activity for Preschoolers
This week at the Weekly Virtual Book Club for Kids we are featuring Owl Activities for Kids . I must confess that we adore owls at The Educators' Spin On It. We made owl pizzas, handprint owls, painted owls, owl apron, owl t-shirts, and even dissected owl pellets
This post contains affiliate links
Our featured book this week is Owl Babies
by Martin Waddell and Patrick Benson. A sweet story with 3 owls babies, Sarah, Percy and Bill that reminds the youngest of children that Mommy always comes back. We made an alphabet to go along with the book.
Here's how you can make your own with your child as you join our weekly virtual book club.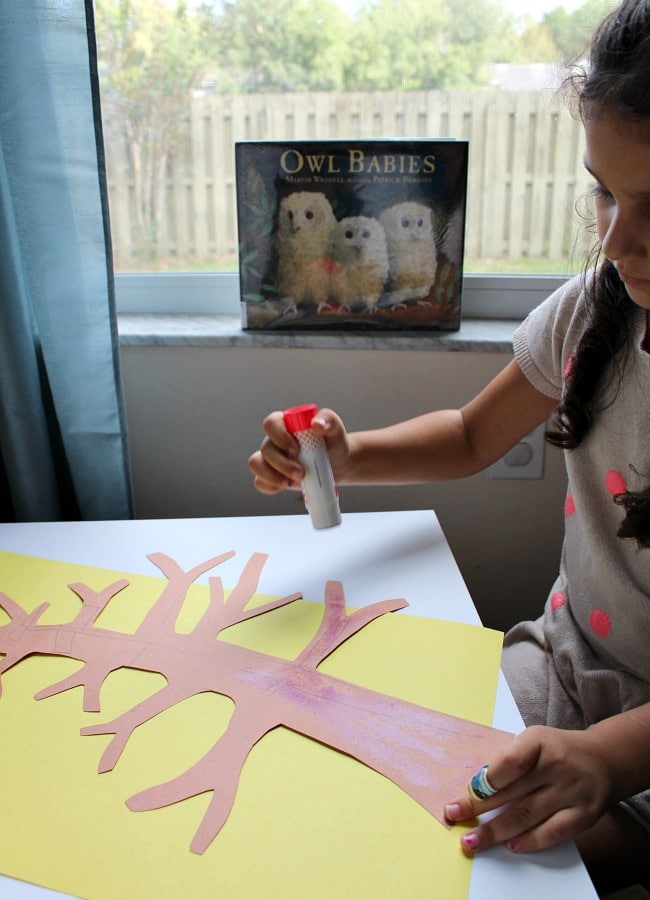 Owl Themed Alphabet Game
Materials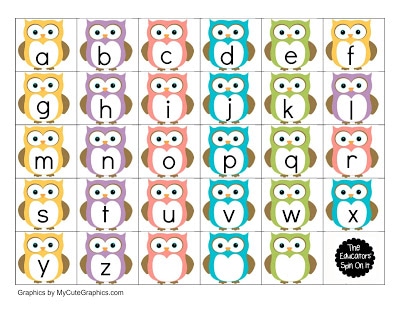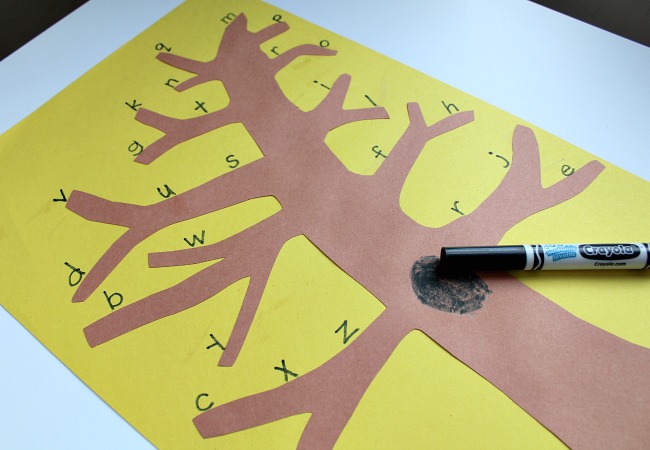 Directions for Owl Themed Alphabet Game
Make a large tree for the 26 owls to sit open. I had my daughter draw a tree with me, she's 5 years old, and then I cut around her design adding a few more branches so that they could fit ALL of the owls. It helps to make a few smaller branches coming on from the big branches when you're making yours.
Attach the tree onto a large sheet of paper to help with stability and to be able to add the alphabet.
Then add all of the letters of the alphabet to the branches of the tree. As I added them my daughter read them out to me. To make it harder I could even challenge her to say the letter sounds with me for older children. I made sure to put them into random order as well to help make the game more challenging.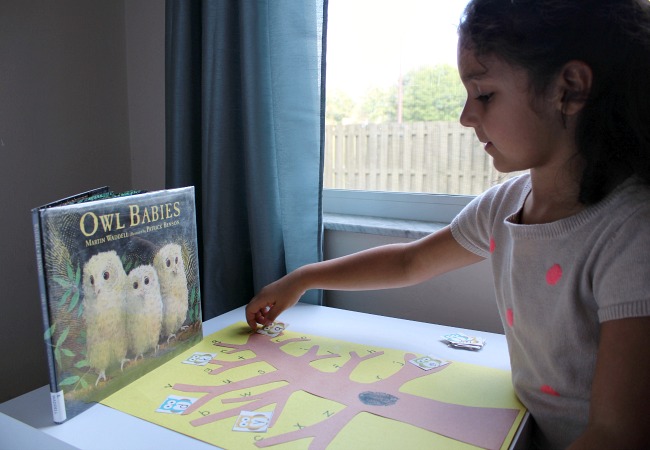 Then we printed the alphabet owls and used the child's scissors for my child to cut out the owls, for younger children you can cut and then can place into a pile with you. My kids no matter how old love helping with the process of printing out our learning materials. I also think it helps them take better care of them.
If you prefer you could take this chance to laminate the pieces or cover them with contact paper or even packing tape for durability.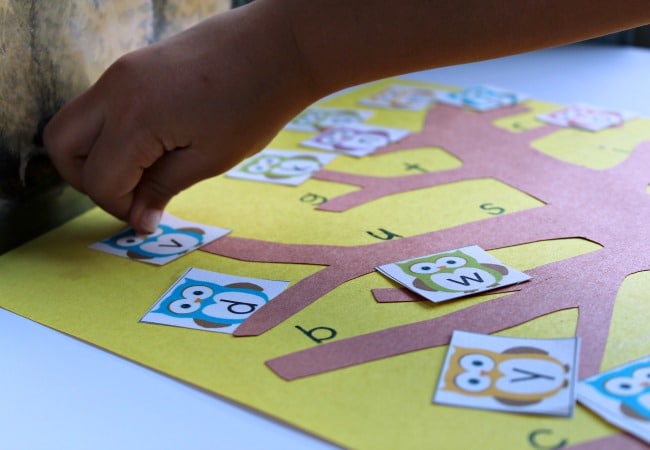 HOW TO PLAY Alphabet Owl Game
To play the alphabet owl game you simply challenge your child to find the alphabet matches in the tree and place the paper owls there. One by one they find all of the letters and call them out as they find them. You could also add letter sounds to the game or use upper case owl letters once they understand how it works.
After we played a few times we added the element of a timer to the game to see who could fly all of their alphabet owls home to their next, just like Mommy in the Owl Babies story, the quickest. Here's how it looks once the owls have landed on their alphabet next.
My daughter wanted to add some of the ivy and leaves from the story to this tree once we finished the activity which I imagine will be our next extension to make it more of an art project too.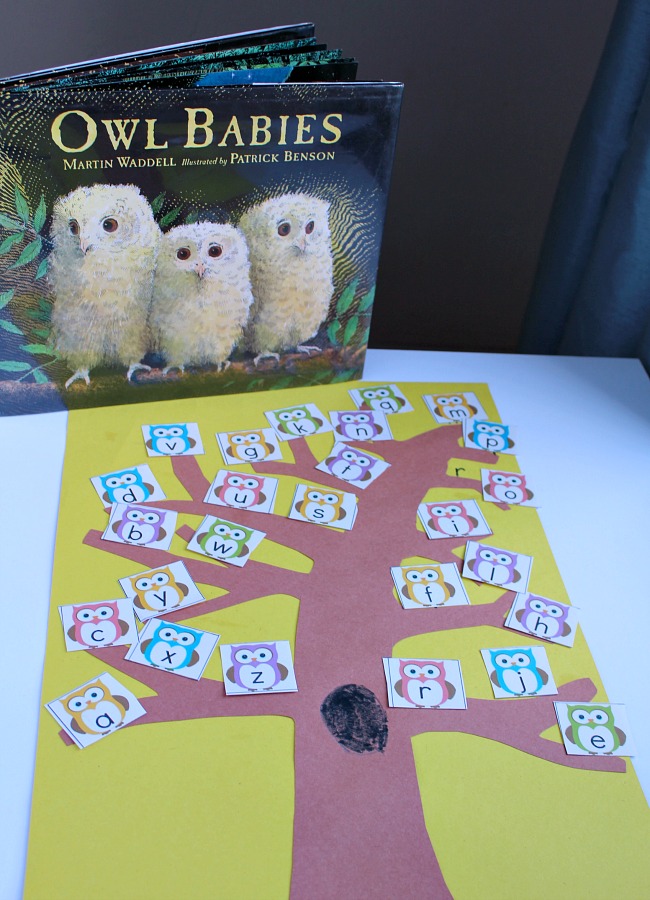 Ready for more than ABC's for your child? Here's how to play with your child's name or sight words. Hope your child enjoys learning the letters of the alphabet with this owl game. Here's our collection of Owl Activities, Recipes, Crafts and more to keep going with this owl theme.
My favorite is probably the owl pizza, owl headband and owl handprint keepsake.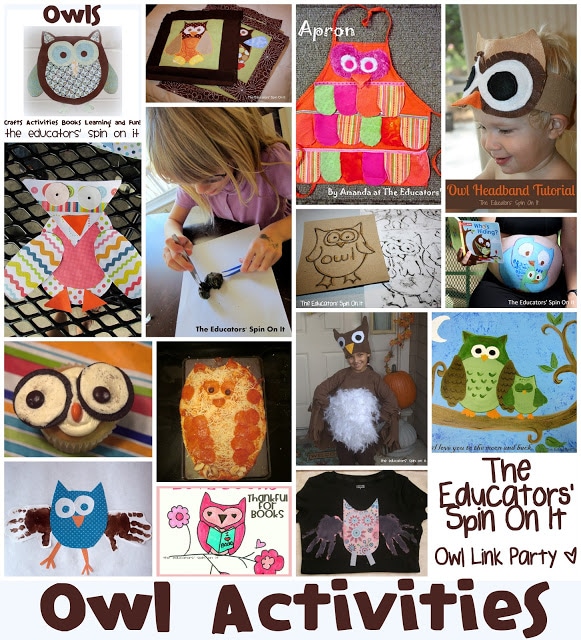 Here's our collection of Owl Activities, Recipes, Crafts and more
Owl Themed Books for Preschoolers
Here are some of my favorite owl themed children's picture books to read with your child. If you have a favorite owl book, please share in the comment section below too.
Peek-A Who?
by Nina Laden
The Owl Who Was Afraid of the Dark
by Jill Tomlinson
Wow! Said the Owl
by Tim Hopgood

Little Hoot
by Amy Krouse Rosenthal
Skip Hop: Who's Hiding?
by Scholastic

Little Owl's Night by Divya Srinivasan
Take a moment to see the additional owl themed activities featured below…
Are you ready to participate in this week's Virtual Book Club for Kids?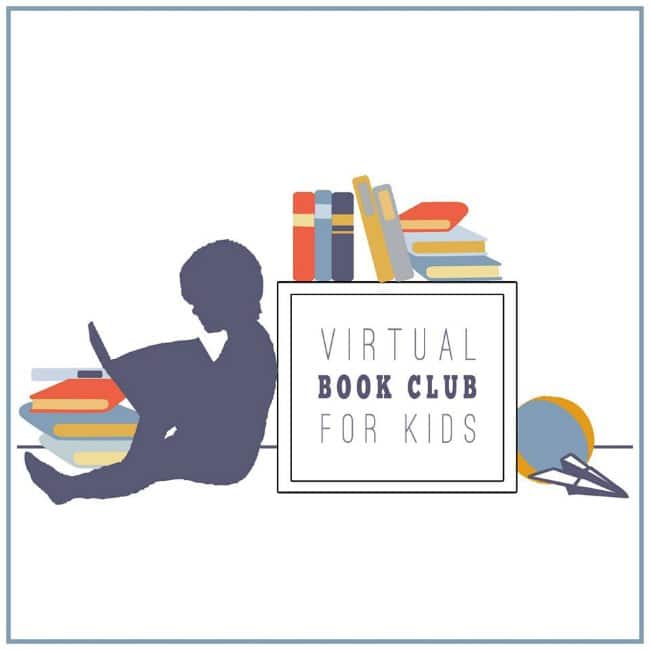 JOIN OUR WEEKLY VIRTUAL BOOK CLUB FOR KIDS
YOU'RE INVITED. We're inviting you to join along and share your own OWL themed ideas with your child or students using the featured story Owl Babies or one of the other Owl Books mentioned above. You can share on our facebook page or join our VBC Facebook Group.
VIRTUAL BOOK CLUB HOSTS: Plus we're inviting you to visit our Virtual Book Club for Kids cohosts sites for additional activity ideas all about OWLS. I'm featuring them below here for you to go check out and get ideas for your preschooler ages 2-5.
I invite you to go check out our Virtual book Club for Kids cohosts below and the activities that they are sharing below for you and your child that are all owl themed.
SIGN UP to get our LATEST BOOK THEMED ACTIVITIES
Owl Themed Literacy Activities
Alphabet Roll and Colour from Sea of Knowledge
Owl Babies Book Craft and Alphabet Activity from Mosswood Connection
Pre-writing Craft for Kids: Scratch Art Owl from School Time Snippets
Owl Themed Math Activities
Owl Babies Counting Activity from Clare's Little Tots
Owl's Day Ordering Activity from My Storytime
Owl Counting Playdough Mats from Preschool Powol Packets
Help the Owl Babies find their nests from Mama Smiles
Owl Babies Shape Activity for Preschoolers from Rainy Day Mum
Owl Themed Science Activities
Owl Eye Sight STEM Activity from J Daniel4's Mom
Build a Nest STEM Activity from Views From a Step Stool
Owl Themed Fine Motor Activities
Owl Puppets from Powerful Mothering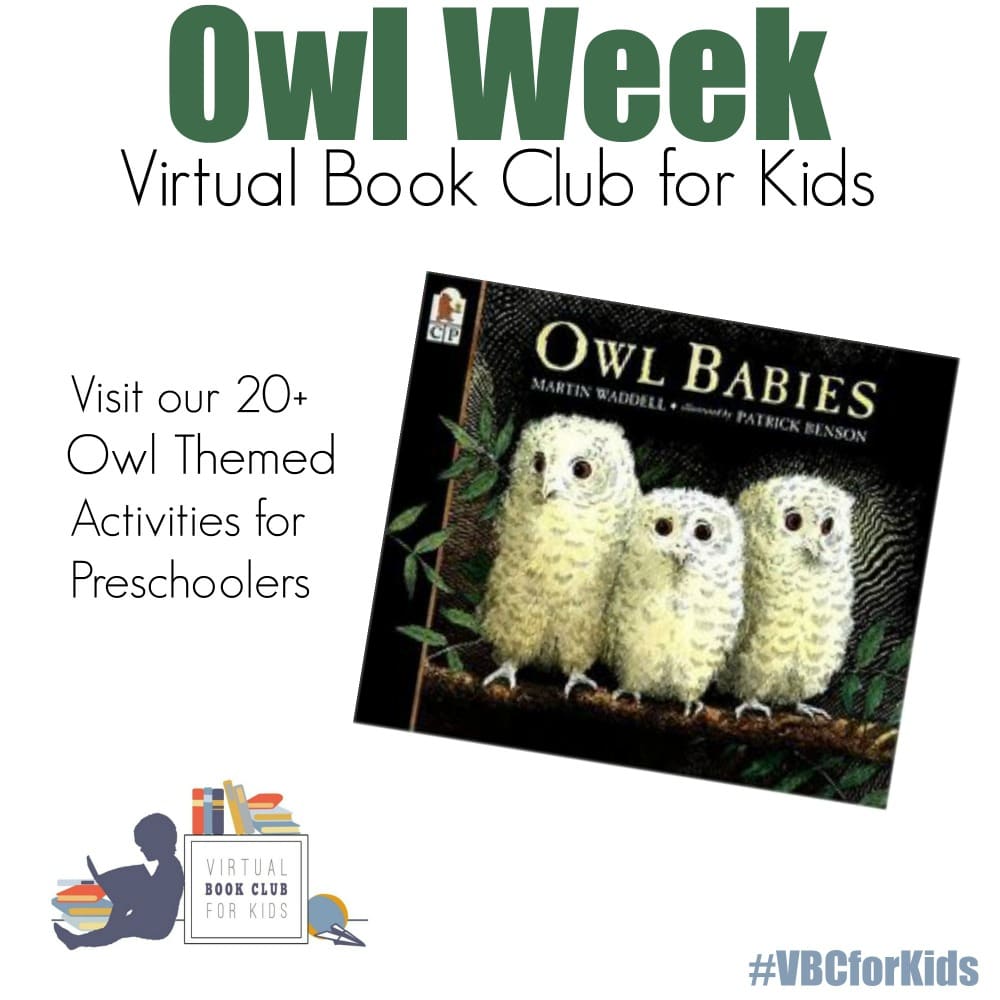 If you enjoyed this owl game you might enjoy joining our Weekly Virtual Book Club for Kids!
You may also enjoy these kids activities with your child…