Experiencing a child's first real winter can be such a fun memory of childhood. Here are 30+ Winter Themed activities to do with your child to encourage them to learn about the changes that happen during this season.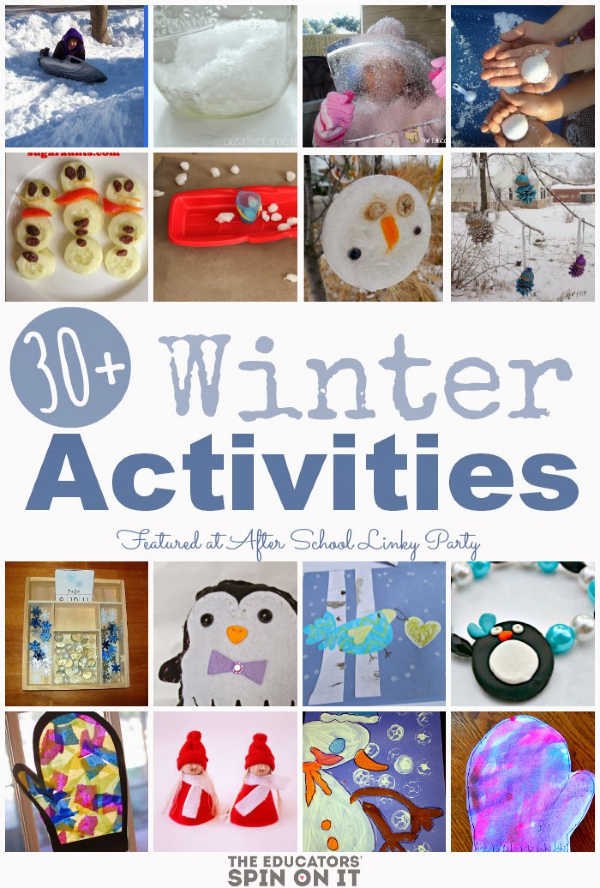 Winter Activities for Kids
Last week was a sure sign that winter has arrived across the United States with freezing temperatures reaching all the way down to Florida with the Polar Vortex. It made me start to discuss winter with my children and have a little bit of fun with the themes of Snowmen, Mittens, Ice, Snow and Snowflakes.
I took a peek at all the ideas shared on the After School Linky and clearly I wasn't alone in my cold thoughts.
Here are some of my favorites that your child may enjoy this week as we teach our children about Winter.
"OUR SPIN" on Winter Activities at The Educators' Spin On It
* Indicates featured in collage image
Winter Activities for School Ages
Explore our Winter Virtual Field Trips for Kids
What is your favorite Winter Activity to do with your child?
Click HERE to see all of our Themed Ideas for School Ages