Do you LOVE BOOKS?
Would your child like to get a book and activity in the mail? (between the ages of 0-10)
Are you a blogger who likes activities that are fun AND educational?
YES!!!!!
Then this summer 2014 LOVE BOOK EXCHANGE may be for you!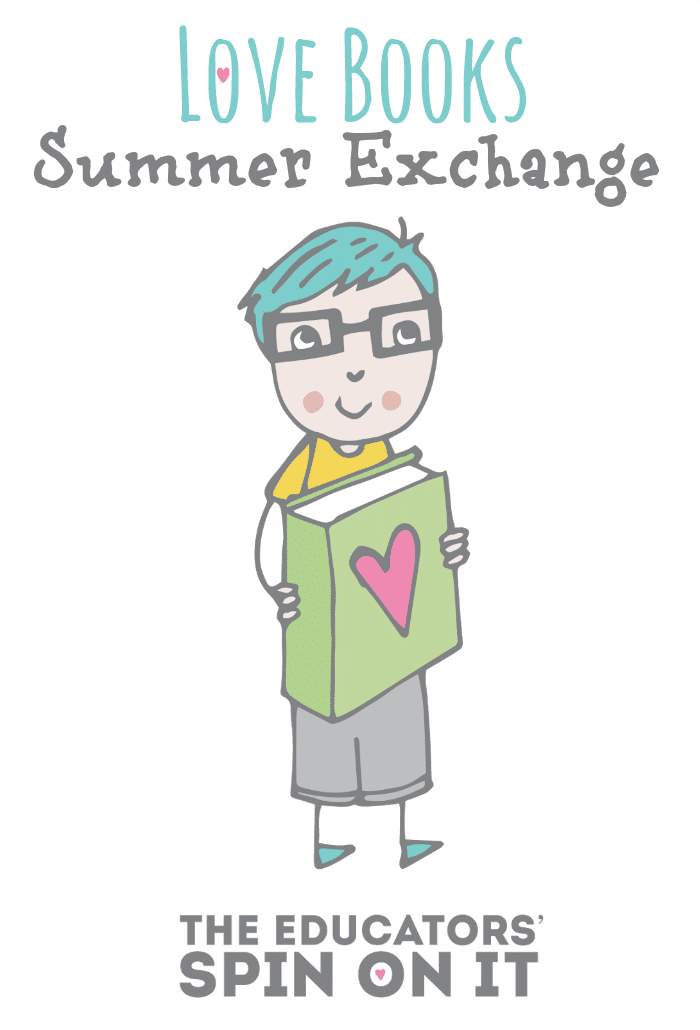 Love Books Summer Exchange (2014)
This is the Educators' Spin On It's 4th Love Book Exchange and it is going to be bigger and better than ever!!!!!
So what is a LOVE BOOK Exchange?
Participants select one book and one amazing, open-ended activity to go along with it, staying under $20. YES, I wrote ONE. Just one, so make it a good one.
Take a picture of the book and activity, write WHY they chose it and e-mail it to us (theeducatorsspinonit at gmail.com)
Don't worry, we won't spoil the surprise and post about it too soon!
Then they send the book and activity to the family they were matched with and wait! (Hopefully, it's not too long!) Soon, a book and activity kit will arrive for them. They get to OPEN AND ENJOY!!!!
Shortly afterward, a blog post goes up on the participant's own blog sharing about the cool book and activity they got. It's like an online thank you!
As a past participant, I think that choosing, sending, getting, AND reading the blog post of our recipients were all equally fun.
One past participant writes, "This whole book/activity swap has been a ton of fun! Thank you!"
Ideas for Summer Book Exchange
Samples to inspire you:
(Just remember this year is only ONE activity!)
And a collection of book and activity links here!
NEW Book Categories THIS YEAR!!!!
New book categories:
Are you ready to join in the fun???
Sign Ups Are now CLOSED (See all who joined us here)
Applications will be accepted until spaces have been filled or April 30th, whichever occurs first.
Here are some additional resources for Summer Reading for your child…