There are so many fun things to do with a baby in the fall, these are just a few ideas to get your mind spinning!
Because they are so little, babies may not remember what we are doing with them, but it is OH SO IMPORTANT to expose them to literature, allow them to explore, provide them with purposeful playtime, and talk to them.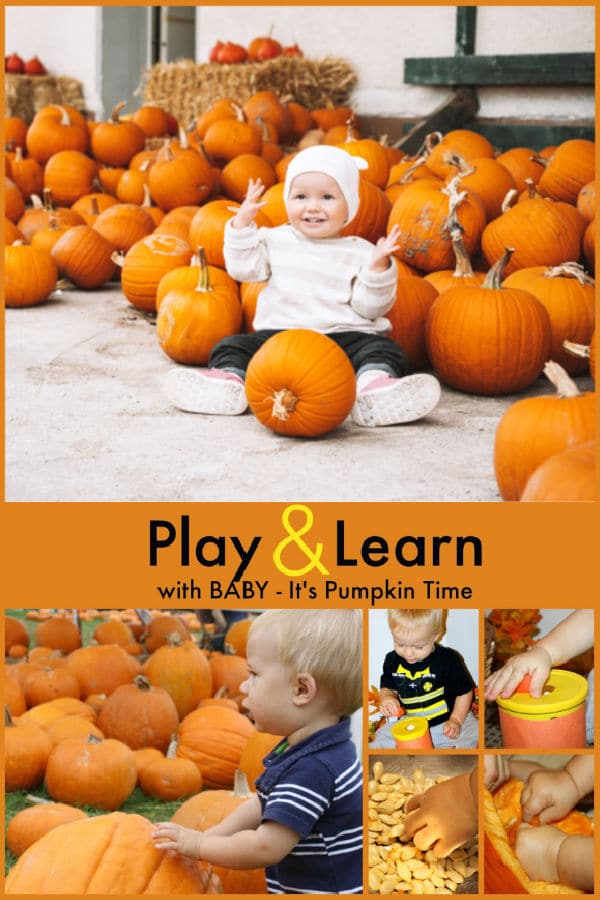 We are teaching them about the world. We are parenting with purpose.
So what can you do with a baby?
Pumpkin Activities for Babies
We put together a collection of ideas inspired by fall as your baby or toddler explores for the first time these elements of fall.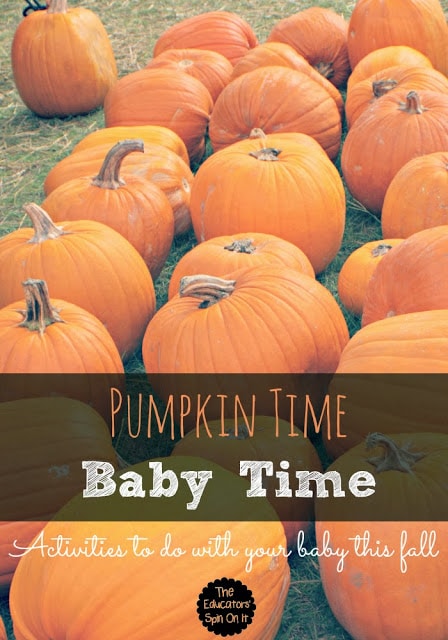 Sing a Pumpkin song
Five Little Pumpkins is my kids favorite song this time of year. Singing the same song over and over again is great for developing vocabulary and feeling the rhythm of words.
This Five Little Pumpkin song by Raffi is the original one and our favorite!
Five little pumpkins sitting on a gate,
First one said "Oh my, it's getting late!"
Second one said "There are witches in the air,"
Third one said "but we don't care!"
Fourth one said "Let's run and run and run."
Fifth one said "I'm ready for some fun!"
Ooo ooo went the wind, and out went the lights,
And five little pumpkins rolled out of sight.
Use your fingers to count.
Better yet, use 5 little pumpkins to act out the story.
Make your own musical instrument:
Changing the color of the paper will make your DIY shakers connect with your theme! Black and orange are high contrast colors and would look very fallish!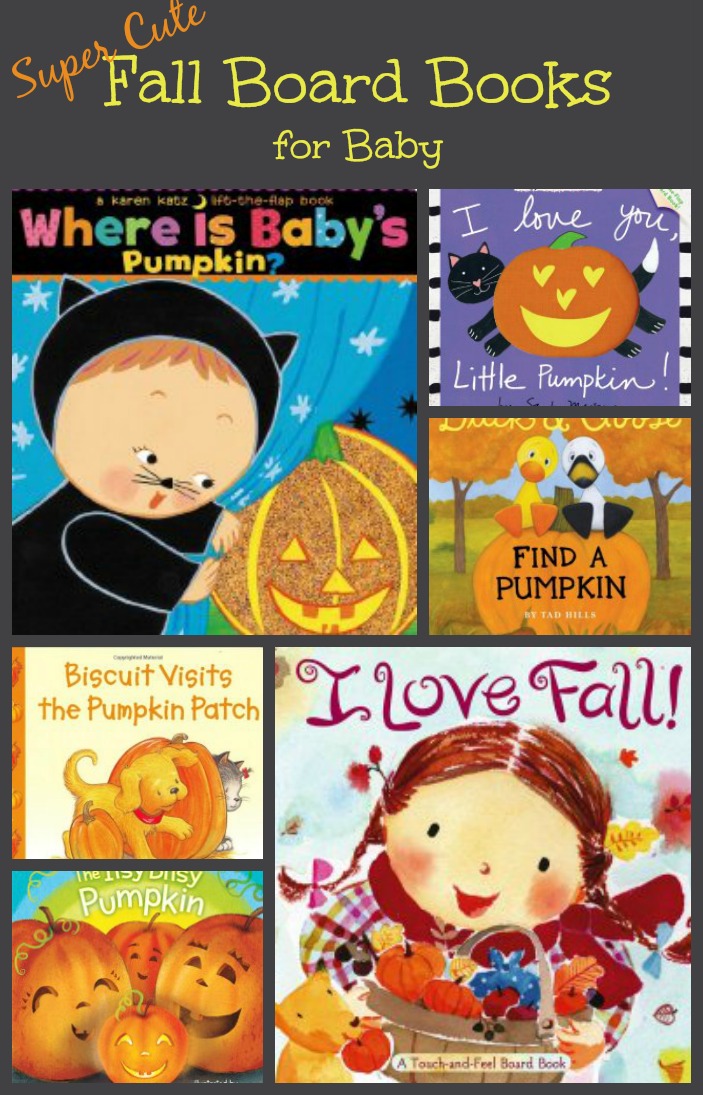 Read a Fall Board Book:
Babies LOVE flap books and touch and feel books.
Make sure that your baby has access to books all the time. We keep them on the bottom shelf of our bookshelf and some in his play basket.
For tips on reading with a baby, this is MUST READ POST
Amazon Affiliate Links to Books
Fall Board Books for Babies
Duck & Goose, Find a Pumpkin

The Itsy Bitsy Pumpkin

I Love Fall!: A Touch-and-Feel Board Book

I Love You, Little Pumpkin! (Padded Cloth Covers with Lift-the-Flaps)

Five Little Pumpkins (Padded Board Books)

Biscuit Visits the Pumpkin Patch

Where Is Baby's Pumpkin? (Karen Katz Lift-the-Flap Books)
Make a learning game:
Cut a hole in the lid of a baby food container and cover the outside with a festive color paper. Let them drop large pom poms into the hole.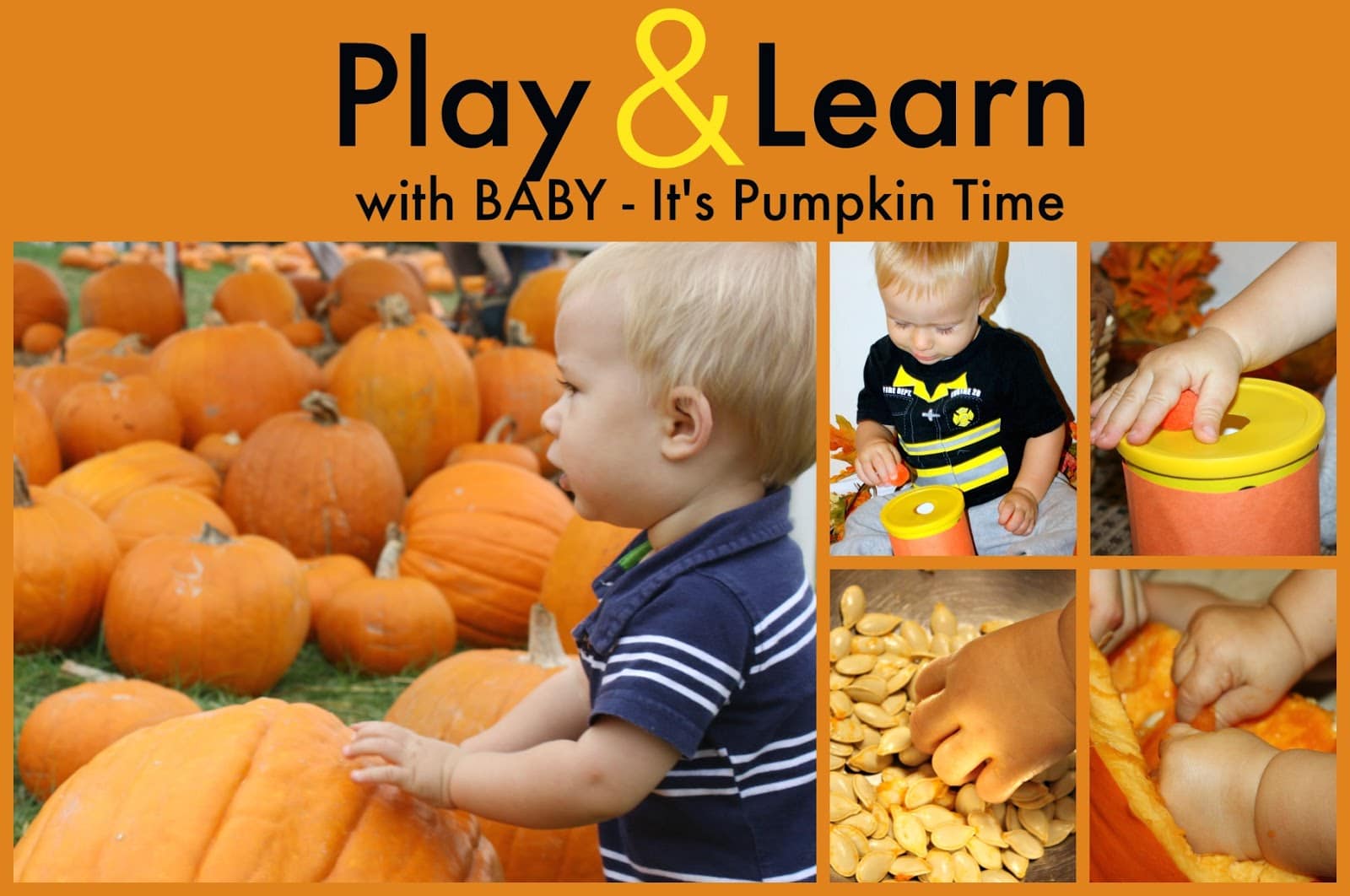 Let them EXPLORE their surroundings:
Talk about the textures, how things look, how they feel. Don't be afraid to let them get dirty. Just make sure to watch them at all times as babies put everything in their mouths. I let my baby scoop the goop – but I would never leave him with the pumpkin seeds (AKA choking hazards) unattended.
How does it feel?
Wet
Stringy
Moist
Cool
Slimy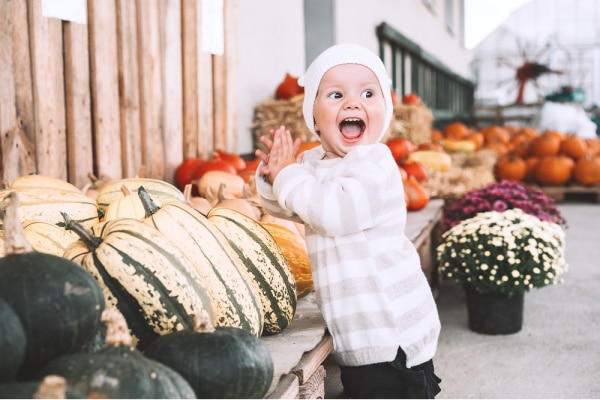 Take a trip to the pumpkin patch.
Show your little one the different size pumpkins. Let them touch and sit next to different size, shape and color pumpkins. If you have the chance – ride a hay ride with them. It may be a little bit bumpy and dusty, but lots of fun!
Here's a few virtual fields trips to the pumpkin patch for inspiration.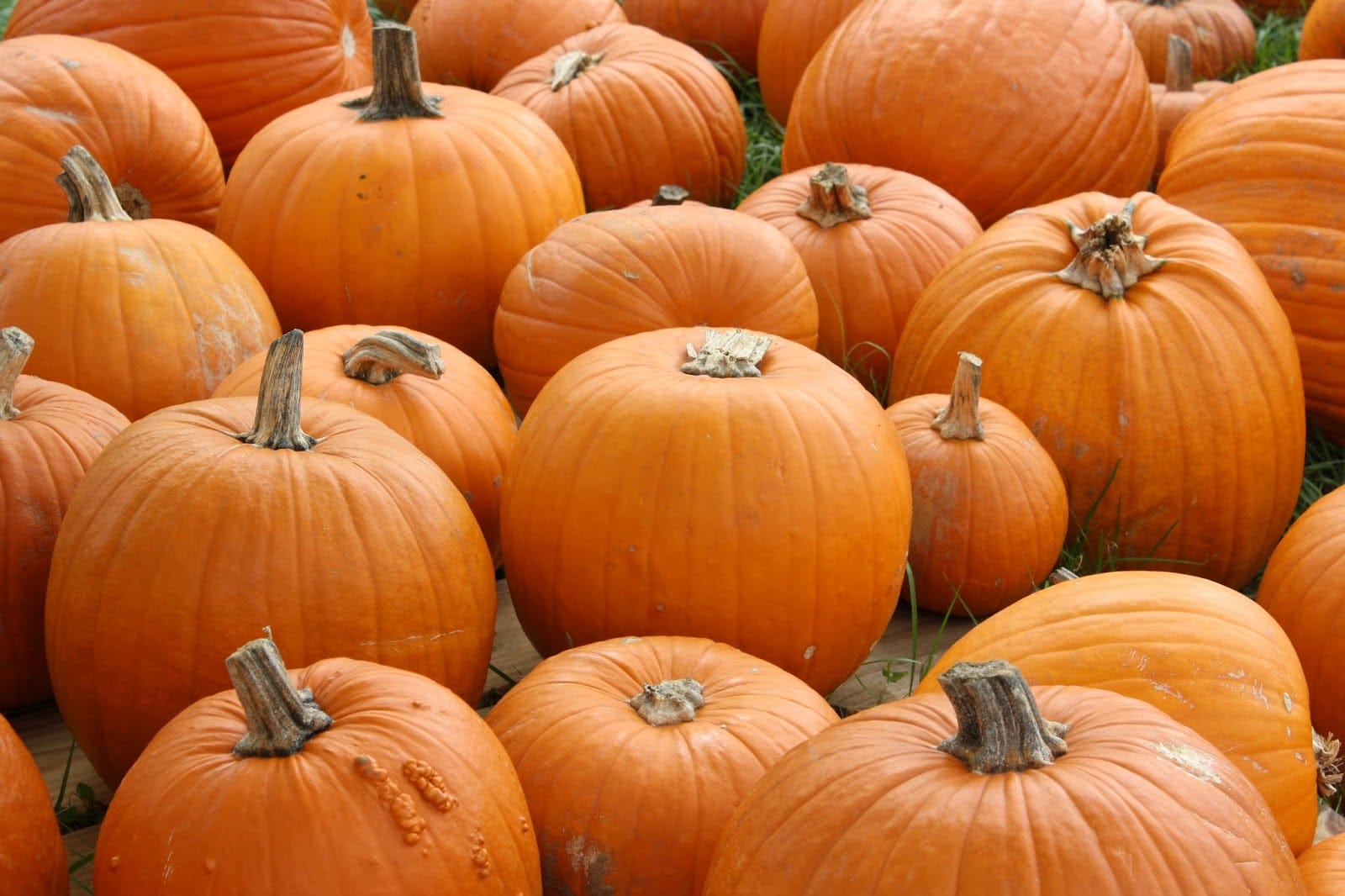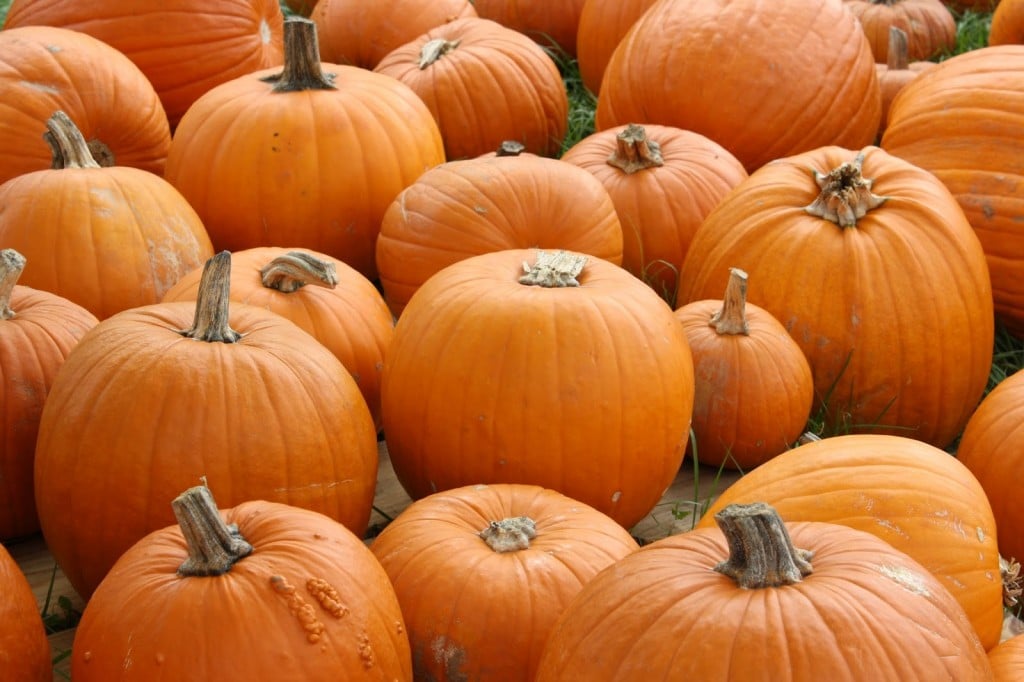 Have them paint a pumpkin:
We use the classic finger paint, but if your little one likes to put things in their mouth, you can use an edible finger paint like yogurt or pudding instead. Give them the paper, squirt some paint on and let them smear away!
Don't forget to take a picture and e-mail it to your family. I know mine loves getting those kind of pictures!
For even more ideas on baby and toddler activities here at The Educators' Spin On It, we recommend:
What will you do with YOUR baby this fall?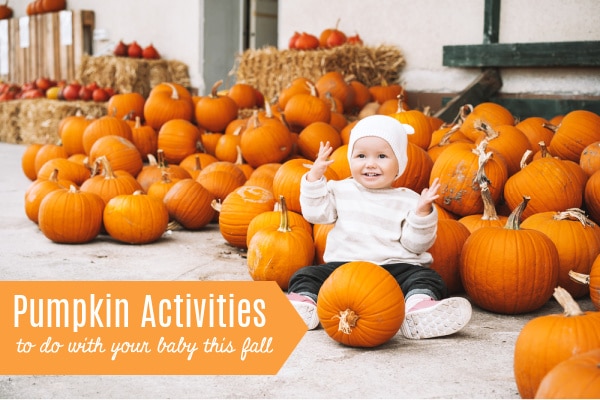 Save