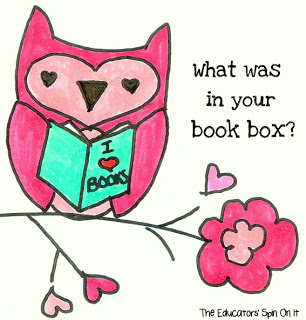 We've ALL sent our
Summer Love Book Packages.
Did you see what everyone received in their BOXES? We've shared a few
books and activities
on our site from the exchange. Now it's time for a few more great books and activities for your child from our exchanges.
3 Readers
sent Officer Buckle and Gloria by
Peggy Rathmann
to
Adventures in Reading with Kids
.
Here's a fun book to talk with your children about friendship, safety, and team work. Adventures in Reading with Kids created this adorable safety banner with ideas for a safe summer.
Enchanted Homeschool
sent Amelia Bedelia Goes Camping by
Peggy Parish and Lynn Sweat
to
Creekside Learning
. Who wouldn't want to create this adorable campfire and roast marshmallows on it. Such a fun activity for any age! Plus you have a great story prompt, go check it out!

Domestic Goddesque
sent The Worse Princess by
Sara Ogilvie
to
Here Come The Girls
. This post has all sorts of adorable ideas on how to to create a shield, crown, castle, characters and even a dragon!
Here Come The Girls
shared Where's My Teddy by
Jez Alborough
with
Domestic Goddesque.
This is one of our favorite books, a true teddy bear lovers find. Check out all the creative Teddy Bear Crafts that her daughters created and played with. I think I can here the giggles all the way over here in the US from the UK.
Ready to start your own Love Books Activities? Here are the books from Amazon!
For more Summer Love Books Exchange Ideas
Click HERE
. You could spend all summer long reading with books and activities for your children when you follow the Summer LOVE BOOKS Exchange!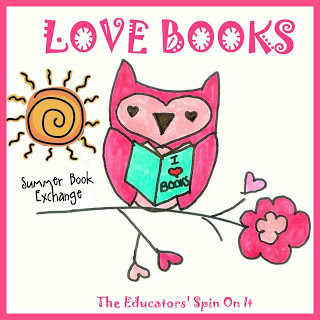 Particiapting Blogs
WHAT HAS BEEN YOUR FAVORITE BOOK AND ACTIVITY THIS SUMMER?