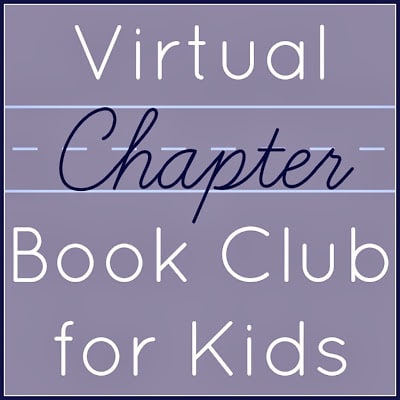 Announcing the Virtual Chapter Book Club

We have some exciting new to share with you!  We are starting a Virtual Chapter Book Club for you!  We are teaming up with 6 blogs to share with you on the First Tuesday of every month a Chapter book and activities to go along with the Chapter Book.  The Chapter Books will be based on themes.  It's going to be a fun way to connect our kids to reading all year long.  

Here's the Chapter Book Themes we're featuring 

Each month we will use one of these themes.  Mystery, Folktakes & Fairytales, Holiday books, Non-Fiction Science, Historical Fiction, Graphic Novels, Action & Adventures, Non-Fiction, Sports Readers, Young Detective and Fantasy.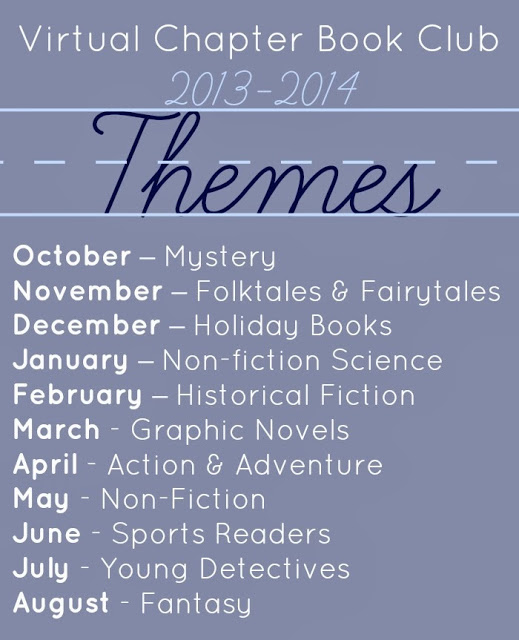 Recommended Chapter Books
We're  always asking around which Chapter Books are your child's favorite.  We decided not only to use these themes as our guidelines but also to feature particular series that we know are of good quality content.  Here are some of our favorites that will be featured in this series.  


Virtual Chapter Book Club Series we're using  
October – The Boxcar Children
 
November – Whatever After Series 

December – Holiday Chapter Books
January – Magic School Bus Chapter Books 
 
February – America Girl Series
 
March –Babymouse Series
 
April – Geronimo Stilton Series
 
May – DK EyeWitness Books
 
June – Matt Christopher Sports Biographies
 
July – Cam Jansen Series
 
August – Magic Tree House Series


Here are our Virtual Chapter Book Club Participating Blogger for this year long series: 

Virtual Book Club for Kids 
The Educators' Spin On It
Mom to 2 Posh Lil Divas
Play Dr Mom
Coffee Cups and Crayons
KC Edventures with Kids
Kitchen Counter Chronicles 
Here's how our Virtual Chapter Book Club is going to work…
1. At the beginning of each month we will spotlight the new theme and a chapter book series that relates to the theme. We'll share some details about the books we are choosing and we'll pick a book or two or three in the series to read during the month.
2. During the month we will read the book(s) and do some book related crafts or activities.
3. On the first Tuesday of the month indicated above we will share about the books we read and post the book related crafts and/or activities that we did (for example on Oct 1st we will share our first post about mysteries).
4. Lastly we'll add a link up to the bottom of our blog post so that if you are a blogger you can join in and share what book-related crafts and activities you did with your kids!
Leave a comment below if you're joining us for the Virtual Chapter Book Club