Changes with Facebook
Facebook has announced they are discontinuing organic reach from fan pages, meaning you will not receive information from us unless we pay for it to be sent out. Don't let our posts FLY away. This post will give you a little insight into the new changes, our Facebook page, and information on how to better connect with us!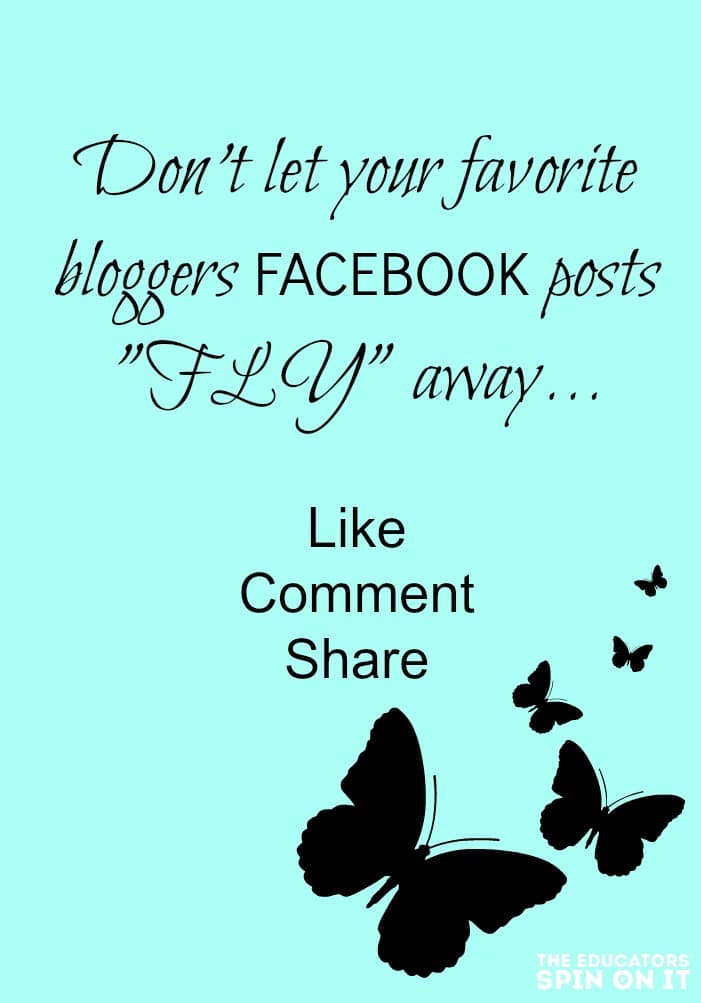 Sign-Up for our Mailing List
In order to keep our fans informed and stay connected with you, we recommend that you subscribe to our blog via e-mail. Easy sign up below.
Don't worry, we will not sell your e-mails and will keep our messages to a minimum 2-3 per month! It is the best way to stay up-to-date with our latest celebrations, information, and activity ideas (besides stopping by the blog every day!)
Both Kim and I are also on multiple Social Media Sites – we would love to connect with you there too.
The Educators' Spin On It on Facebook
Many of our readers know that Kim and I are on Facebook at The Educators' Spin On It page. We not only want to share some of the fun, learning activities we do with our kids here on the blog, but also connect with you. In the past, Facebook has been a way to do this. We are SO happy to see that there are so many parents and teachers excited about our ideas! As of today, 7,189 people have liked our page!!!!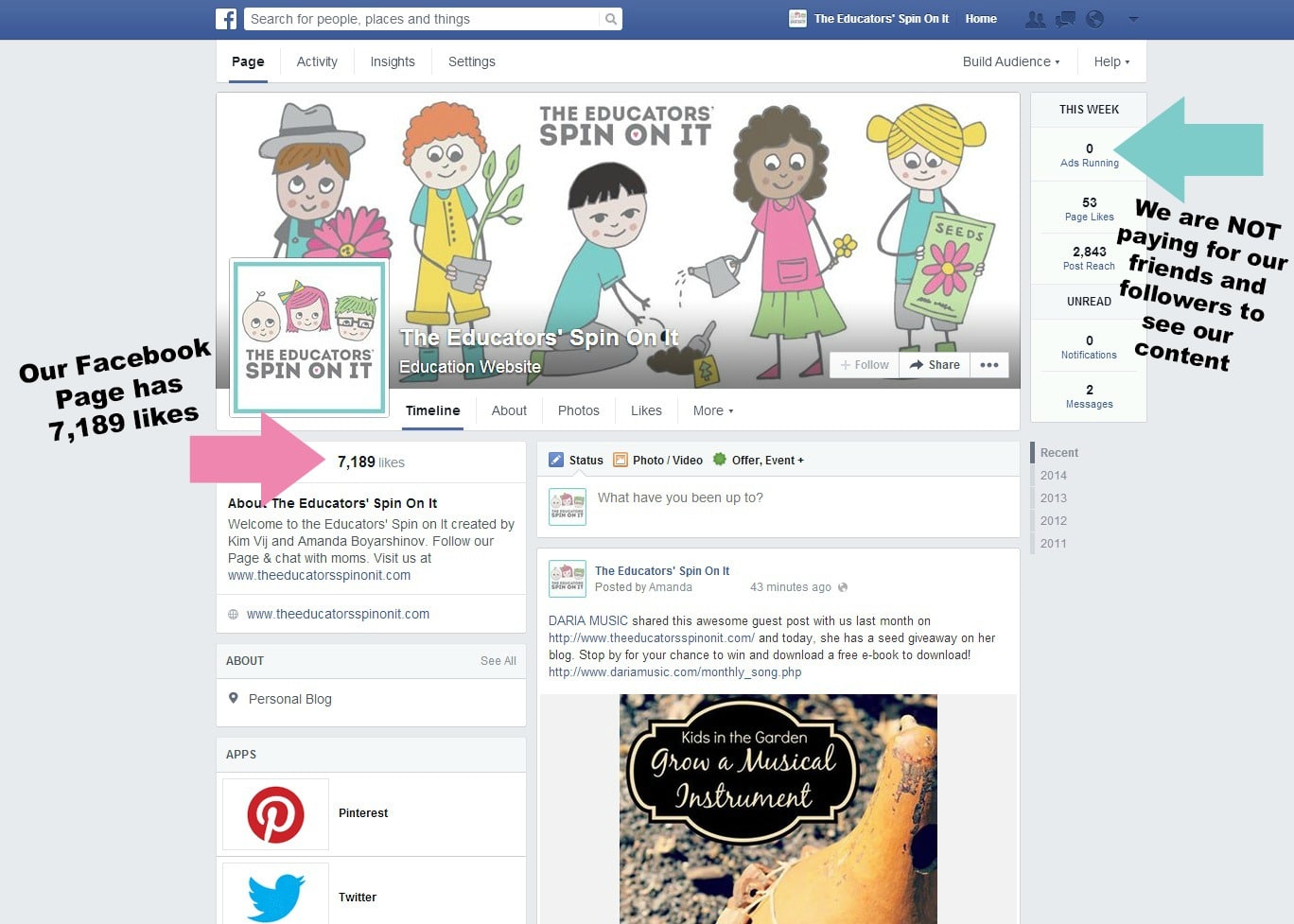 Some of you may have seen a change in the amount of promoted pages coming up in your news feed. Due to changes in Facebook, companies and bloggers are "boosting" their posts, meaning paying for their content to reach you, the readers. We want to show you our "behind the scenes" page so that you can become informed about the changes too.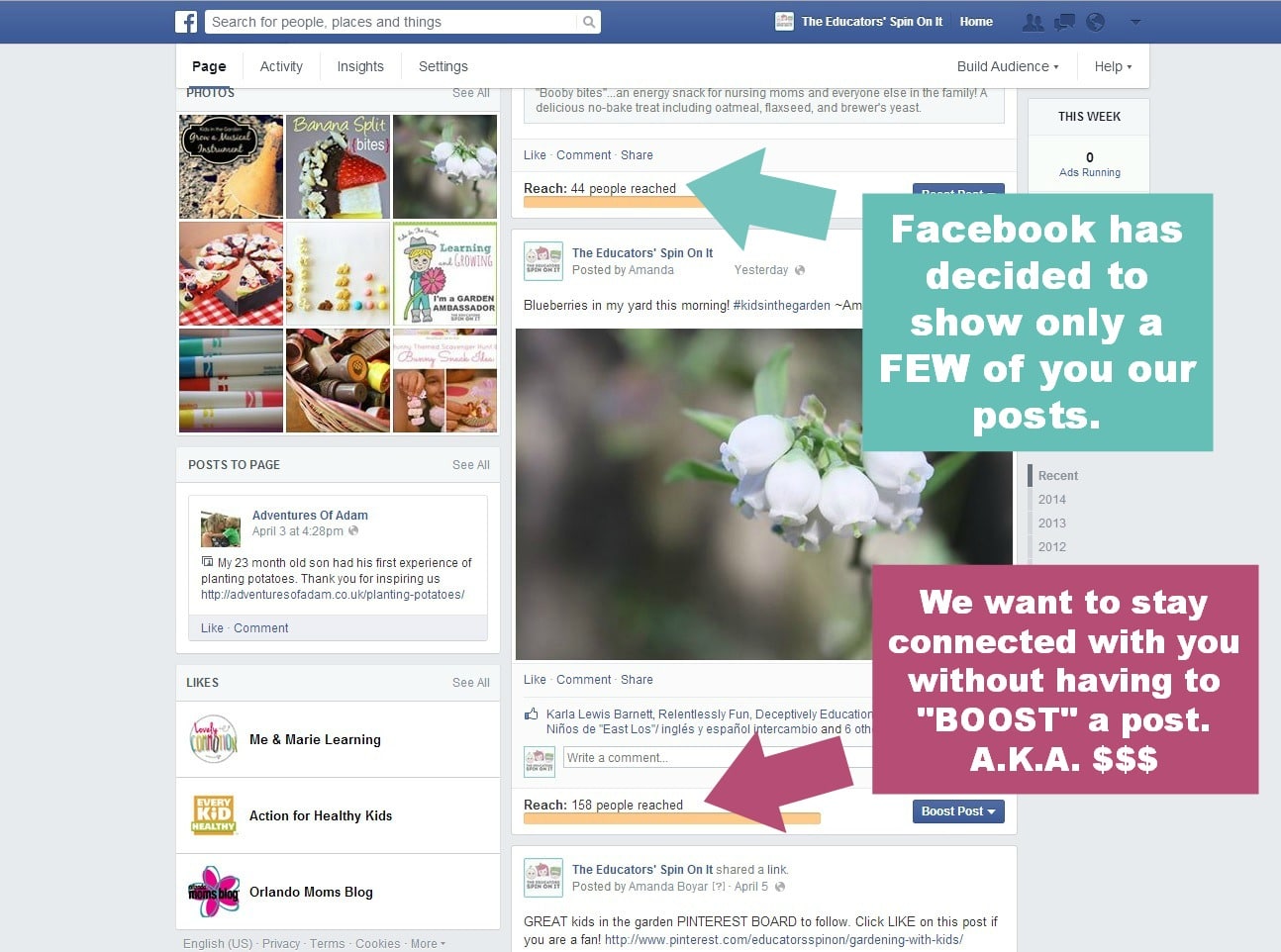 About The Educators' Spin On It
Don't worry – we will still be on FACEBOOK, but we need your help.
I, Amanda Boyarshinov, am a Nationally Board Certified Teaching with a Master of Reading Education K-12, a B.A. in Elementary School Education, 5+ years of classroom teaching experience and a MOM to 3 kiddos aging 1, 4, and 7. I blog to share fun ideas with others. I hope that you see The Educators' Spin On It as a resource for parents and teachers, as you are the reason I write!
If you read our blog currently, you will know that we try to offer creative ways that parents and teachers can connect with their children, making everyday moments learning opportunities. We try to share what we can with others at NO COST.
What You Can Do to help us stay connected
Stop by The Educators' Spin On It Facebook page and
like a post.
SHARE a post that resonates with you!
leave a comment (even if it is a quick <3, we appreciate it!)
Sign up for our Mailing List!
Leave comments on The Educators' Spin On It blog
Send us an e-mail to connect with us theeducatorsspinonit (at) gmail.com
We value YOU and want to stay connected!!!!