A collection of fun and easy November Activities for Kids! Learn about and celebrate the various holidays in November with your child with crafts, books, and activities that are fun and easy to set up together.
Which November themed activity will you try first?
November Activities for Kids
This month there are so many fun fall activities to choose from for your child. I wanted to highlight for you some activities that are a perfect fit for the month of November. There's actually quite a few holidays in this month to learn about with kids.
Plus simple ideas for being intentional about gratitude and kindness as we begin the holiday season.
You can start off your November with a Fall Virtual Field Trip! Head to a turkey farm, explore the changing fall leaves or learn how various vegetables are harvested.
Organize your month of November with our free monthly activity guide. Grab yours here!
If you're looking for a few quick ideas for November these are my favorite posts.
Here are our top picks of November Themes and Activities for you to do this month with your child.
Gratitude and Thankfulness
As we enter this season of gratitude and thankfulness with your family there are various ways to help your child learn these life skills. Many of these projects will make an impact for a lifetime on your heart and theirs.
Create a Magnetic Thankful Tree to display in your home for Thanksgiving.
Work on household chores and create a new way of Teaching Gratitude at Home with Your Child while getting your house ready for holiday guests.
Decorate the house with this easy DIY Thankful Banner Idea for Kids.
Kick off your very own 30 Day November gratitude challenge.
Acts of Kindness and Community Outreach
Did you know that World Kindness Day is November 13? Here are a few ways to focus on acts of kindness towards others this November. We're sharing a few activity ideas for how to connect our children to our community and those in need with acts of kindness.
Get inspired this holiday season with 12 Kindness Activities for All Ages.
Spread some random acts of kindness using this Fall Kindness Activity for Kids with Leaves.
Learn to sing these 7 Songs for Teaching Kindness.
Track your acts of Kindness by making an adorable leaf themed Random Acts of Kindness Wreath.
Kick off the holiday season with Kindness Elves Free Printables for Busy Parents.
Here are a few tips for Kindness Elf Ideas & Message Starters.
Take a look at these 50+ Kindness Books for Kids.
Want to help NICU families? Here's How to Support your Local Children's Hospital during the holidays.
Help your child learn to support others by Organizing a Gratitude Garage Sale.
Support your local community by Hosting an Empty Bowl Event.
Prepare to connect with your local homeless community with Operation Brown Bag Giving.
Get involved by donating to your local school's backpack program.
Connect with those feeling alone, here's 5 Ways to Volunteer With Senior Citizens.
You can teach your child to think of others by Supporting a Charity with Your Family.
Harvest & Food
This time of year as Thanksgiving approaches and our tables are filled with delicious foods, it's a special time to focus on learning about harvesting with kids. Did you know the best time of day to harvest most vegetables is in the early morning after the dew dries?
Learn about The Benefits of Harvesting from your own Garden
Explore these Harvest Preschool Activities.
Here are a few Tips for Harvesting Vegetables.
Go on a Pumpkin Patch Virtual Field Trip.
Head to the library and pick out some of these Harvest Books for Kids.
Explore the Food Groups! Fruits, Vegetables, Protein, Dairy, and Grains.
Take a Fall Virtual Field Trip to explore how farmers harvest corn, pumpkins, apples and more!
Native American Heritage Month
November is Native American Heritage Month. It's an opportunity to observe appropriate programs, ceremonies, and activities, and to celebrate November 26 as Native American Heritage Day. It's a time to celebrate the rich histories, diverse cultures, and important contributions of our nation's first people.
Are you looking for best books by or about American Indians? First Nations? Native Americans? Indigenous People? Take a look here… American Indians in Children's Literature
Here are a few more activity ideas for Native American Heritage Month
Election Day Activities for Kids
Election Day is held each November in the United States and it's an important time for our nation. It's a chance to vote and advocate for what's best for our children and citizens. These activities and books will help you to teach your child about the election process.
Head to the library to select these Books for Teaching Kids about Election Day.
Involve even your youngest using these Election Day Activities for Toddlers and Preschoolers.
Understand our Electoral College using Activities for Learning about the Presidential Election with Kids.
Veterans Day Activities
Veterans Day is observed on November 11 each year. The observance preserves the historical significance of the date, World War I fighting ceased seven months earlier when an armistice, or temporary cessation of hostilities, between the Allied nations and Germany went into effect on the eleventh hour of the eleventh day of the eleventh month.
This holiday helps focus attention on the important purpose of Veterans Day: A celebration to honor America's veterans for their patriotism, love of country, and willingness to serve and sacrifice for the common good.
Use these patriotic ideas for honoring our Veterans…
Take a Virtual Field Trip to Washington D.C. Veterans Memorials
Diwali Activities
Diwali or Deepawali, known as the 'festival of lights,' is usually celebrated in October or November based on a lunar calendar. Lasting over five days, the holiday is celebrated by millions of Hindus, Jains, and Sikhs worldwide. Here are a few activity ideas to learn about Diwali traditions.
For more ideas explore this collection of Diwali Activities for Kids.
Forest Animals
November is the perfect time to get outdoors and explore nature more with hiking and road trips. Learning about forest animals during this month can be fun for kids.
For more Forest Activities take a look at these 10+ Book Inspired Forest Activities.
Owls Crafts and Activities
As the days get shorter learning about owls and nocturnal animals can be fun during the month of November. Here are a few of my favorite owl activities.
Learn to identify letters with this free Printable Owl Themed Alphabet Game.
It's time for painting with this adorable Night Owl Art Project.
Discover what owls eat with this Owl Science Afterschool with Owl Pellets
Create a special keepsake with this Owl Handprint Art Project.
Make your own Owl Headband Tutorial
Making Owl Shaped Pizza with Kids
Want more ideas, try these 10+ Owl Crafts and Activities for Kids
Leaves & Acorns Activities
Depending on where you leave November might be when you finally get to see leaves changing and acorns falling in your area. Here's a few nature activities to keep handy this month as you explore outdoors in the cooler weather.
Thanksgiving Activities
Perfect for Thanksgiving Break! Try these Thanksgiving Activity Ideas for School Ages.
Create an adorable Pilgrim Craft with this Littlest Pilgrim Writing Prompt.
Keep your little one focused on writing over with these printable Thanksgiving Writing Prompts.
Create an adorable Pilgrim Craft with this Littlest Pilgrim Writing Prompt.
For more ideas, explore this collection of 40+ Thanksgiving Activities for Kids!
Turkey Crafts
Make a special gift to show someone you're thankful with this Gratitude Turkey Gift Wrap Tutorial.
Sneak in learning over the break with these Turkey Learning Games and Activities.
Create some colorful turkey crafts with a few Turkey Activities for Preschoolers.
Encourage your child to learn to express gratitude with these Turkey Writing Prompts for Kids.
Grab some construction paper and features for these Gobbly Fun Turkey Crafts for Kids.
Create a hands-on activity with a LEGO Turkey Busy Bag.
Create your own Gratitude Journal with 30 Gratitude Prompts.
Create a reading buddy with this DIY Felt Turkey Finger Puppet Craft.
Make a keepsake handmade turkey t-shirt with your little one this Thanksgiving.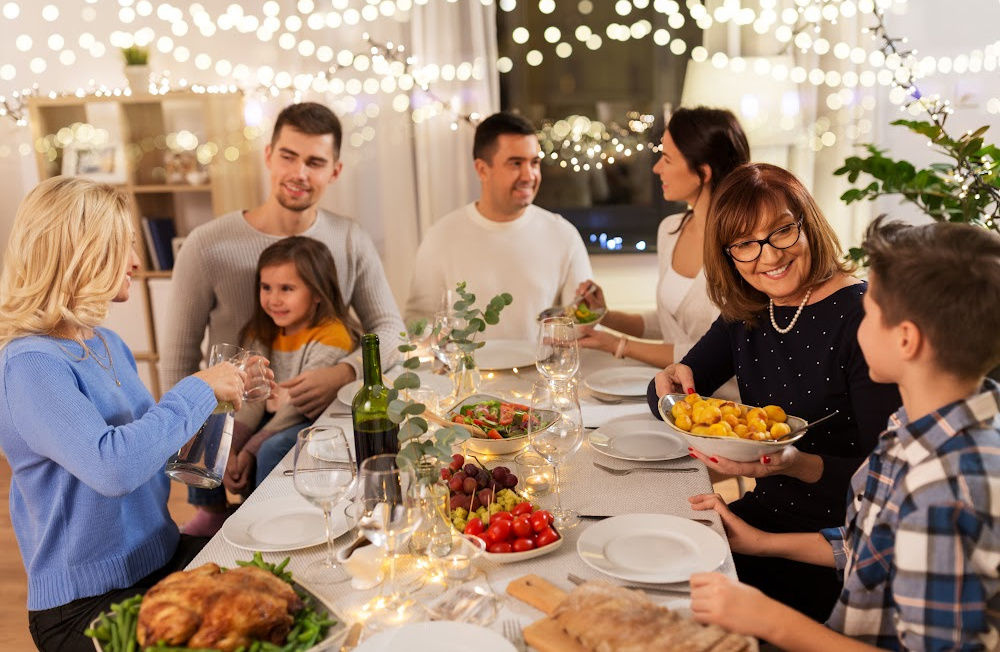 November Theme Ideas
Acorns
Election Day
Diwali
Family
Forest Animals
Gratitude
Harvest & Food
Kindness
Leaves
Native Americans
Owls
Thankful
Thanksgiving
Turkeys
Veterans Day
November Books for Kids
I've handpicked a collection of children's books you can read this month to go along with the activities that I shared with you. I love doing storytime with a book, activity and snack the kids can make.
Head over now to see our complete list of recommended November Books.
This post contains Amazon Affiliate links.
Printable November Activity Calendar
Here's a special November activity calendar just for you! I've organized all of these activities and themes for a thankful month with your child. DOWNLOAD & PRINT NOW
You can learn more here about our free Monthly Activity Calendars for Kids
Did you miss October Activities for Kids?
Want to look ahead? Get ready for the holidays with this December Monthly Calendar.
Hope you're enjoyed our complete collection of November activities for kids. Let us know which ones are your child's favorite in the comments below.
You may enjoy these fall activities for your child…