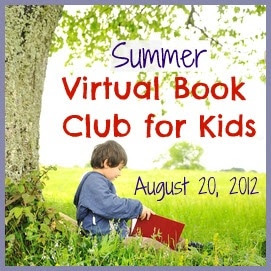 In August we are Studying Kevin Henkes!
I
f you're interested in joining this month's book club, here's what you need to do…
C

omment below and let us know that you are joining in!

Pick your favorite book by Kevin Henkes (or a new one you want to check out) and read it with your child or class.

Create an activity, project, craft, cooking project, etc. related to the book and do it.

Come back and share it with us as part of a big Kevin Henkes blog hop on Monday, August 20th! The linky will be live for 3 weeks, so if you aren't ready to post on the 20th… just join in when you can!
We can't wait to see what you create!! Here are some of our favorite Kevin Henkes Books for you to check out and get started!
Take a Moment to Meet Kevin Henkes and see his inspirations!
Exciting Announcement!
We've been having so much fun with our book club that we plan to continue it all year long! Make sure to stop by the
Virtual Book Club Facebook page
for updates. We will be announcing the Fall line up of authors pretty soon!
See you in 2 weeks on August 20 for our Kevin Henkes Virtual Book Club!
Disclaimer~ The book images in this post are affiliate links.