Want to see improved behaviors and more connections with your child after school? Try these screen-free activities for after school!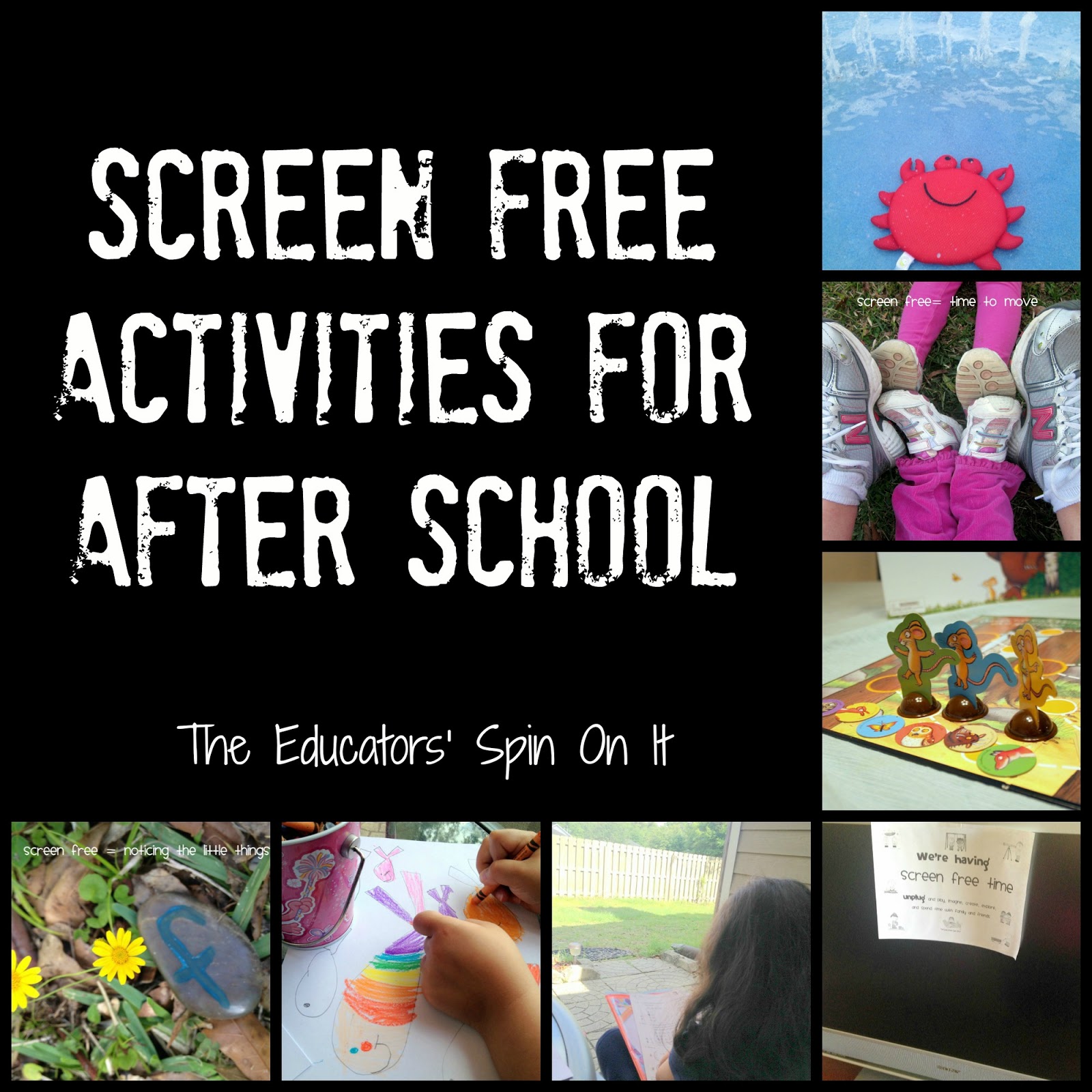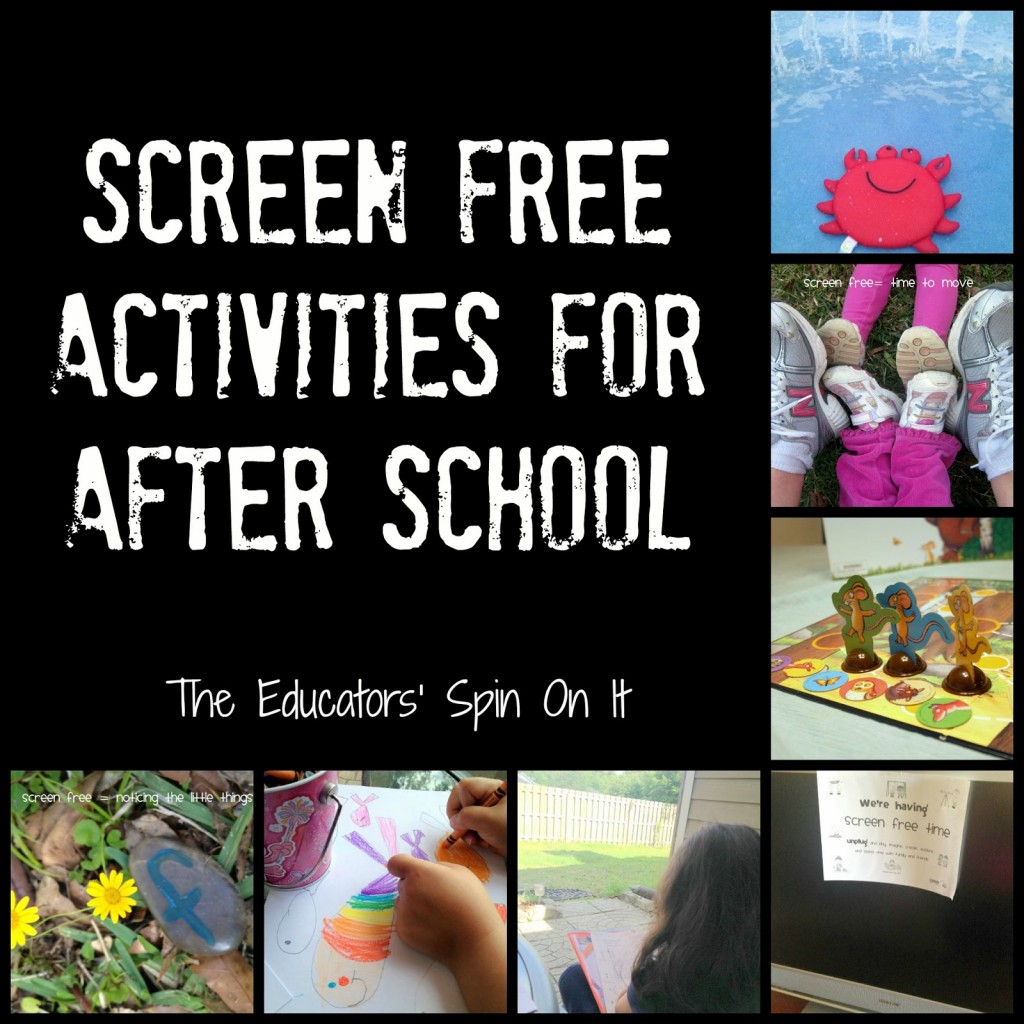 Screen Free Activities for Kids
We just completed a whole week of ScreenFree time together as a family.
Ok truth be told I still had to sneak onto my computer in the evenings to get some work done but I really tried hard all week long to not look at a screen while the kids were awake and around me… iPhone was my hardest screen to avoid.
For both of my girls it wasn't that difficult because all month long we had been working up to it and part of why I wanted to host the Screen Free Blog Hop was to encourage more families to just take inventory for a week.
Did you participate?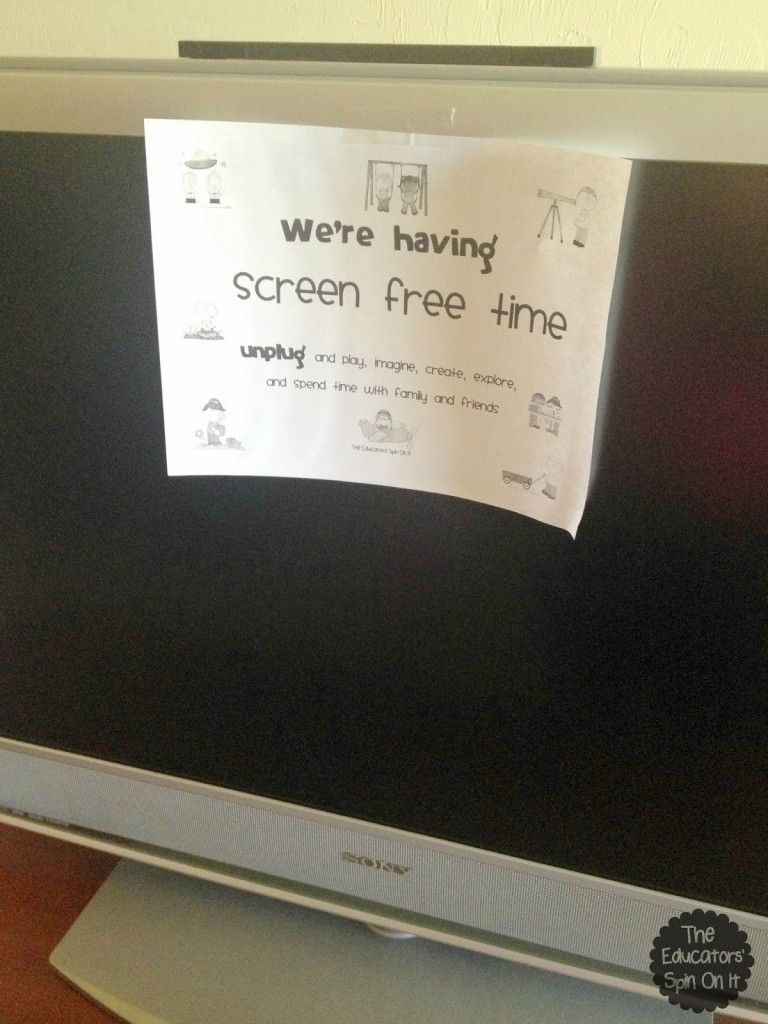 Here's the main reason we went screen-free…
I very much so dislike the person my oldest child becomes when she has watched television. She becomes extremely grumpy, uncooperative and isn't very kind to her little sister at times. I also notice she asks for snacks more when the TV is on.
Homework gets rushed through because she knows that there is a show to watch afterward. Plus she isn't as talkative after watching. This isn't the sweet child I know she is and I wanted to figure out the cause.
How is your child after watching TV?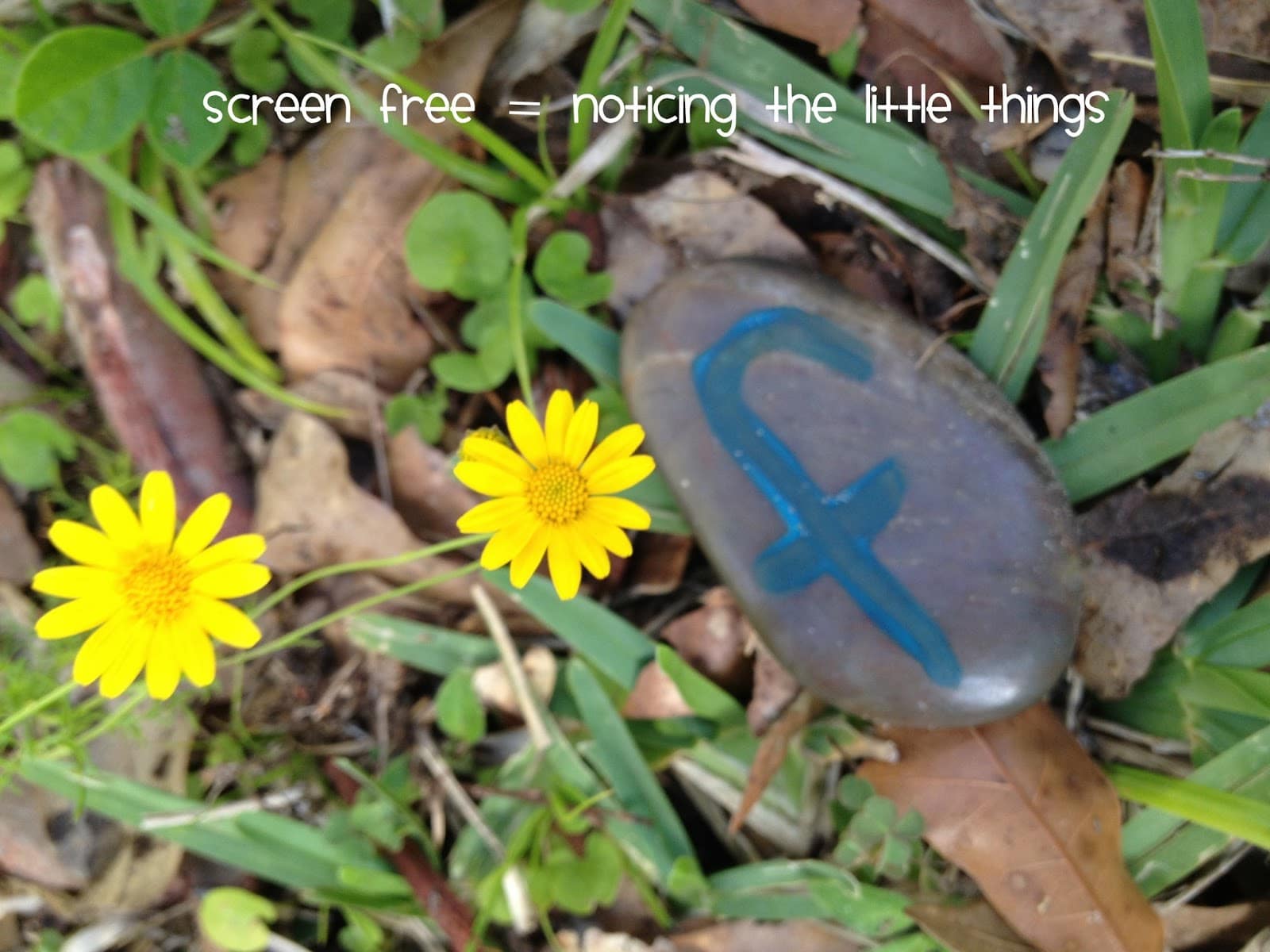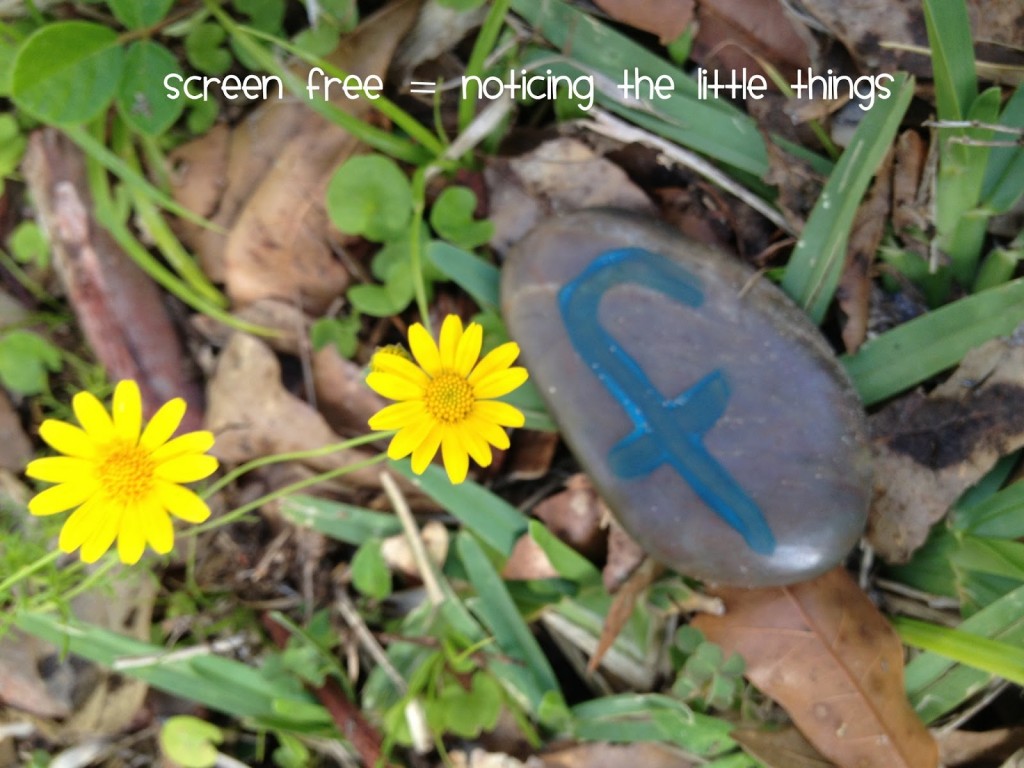 During Screen-free week I noticed a LOT more eye contact between us.
We didn't have the typical outburst that we have in the afternoon just before dinnertime. As you know at times she can be my strong willed child. I'm sure a lot had to do with how much we planned out to do during the week too.
We had a playdate with friends, Splash Park, Zumbatomic, Soccer and a trip to the library all planned out after school. So basically I took that 1 hour she's usually allowed to watch a show and plugged her into relationships and special activities.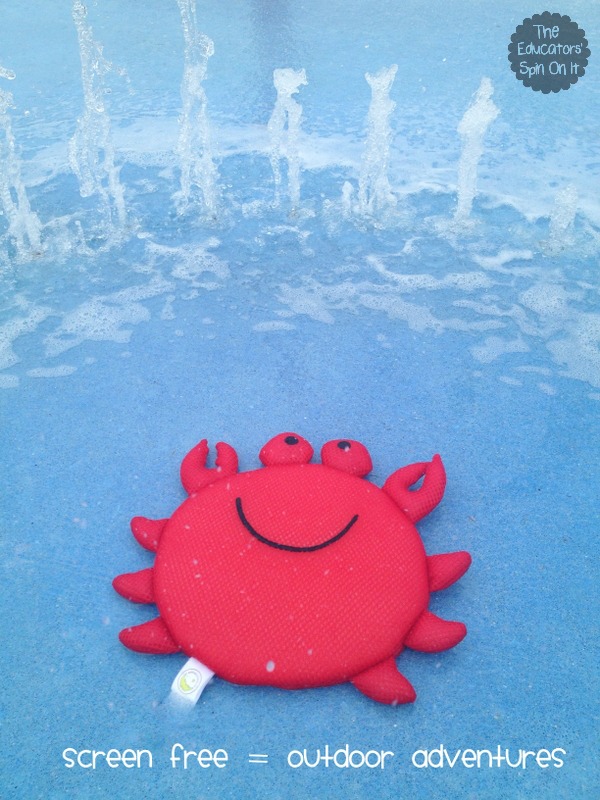 We also took notice of how much more willing she was to play with her toys and to put her toys away. We had extra time for painting, games, playing outdoors, exploring outdoors, exercising together, and even time for a teacher gift too.
We even took our homework outside for a few days to change in scenery. She was more willing to help me with the everyday household chores that I'm usually rushing to get through while she's watching TV.
Plus I noticed that her interactions with her younger sister were a lot more genuine. I took a look at my Siblings Activities Ideas to remind me of activities to do together.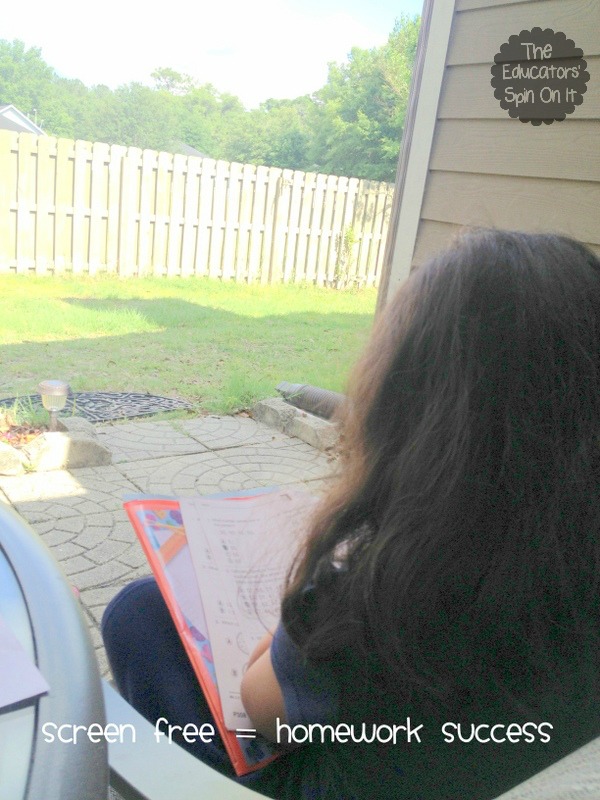 So what to change so this sweet little girl shows up more often in the afternoons at our house after school? Our Screen is going to stay off during the school week. If it isn't an option it isn't a distraction which leads to personality changes. I thought just a little wasn't a big deal that 1 hour of time but apparently at our house it is.
I know all families are different and all children are different but this is what's working best now for my children. It will for sure be more work for me but the benefits will outreach the convenience.
And I know there will still be times when TV work out best for the situation.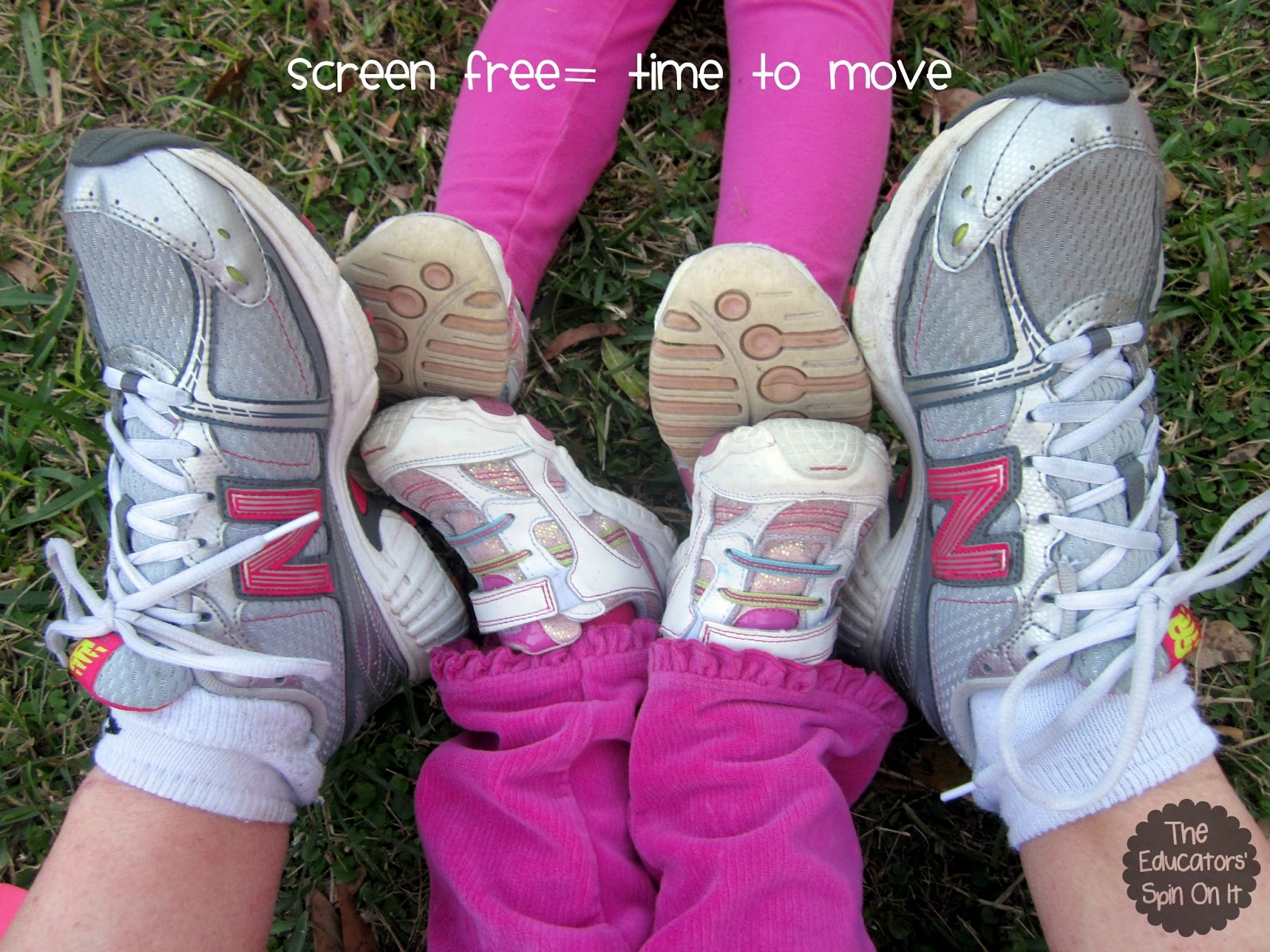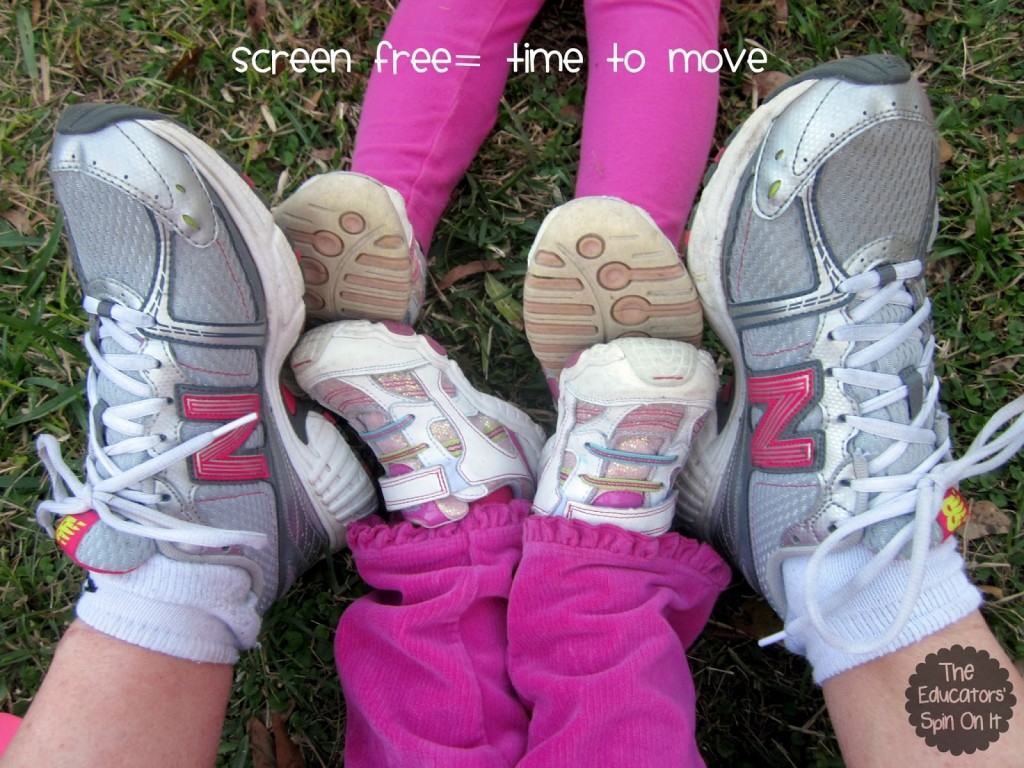 As a mom I'm going to make a better effort to use our After School Planner to keep her routine more predictable and fun After School. I also noticed that she was able to see me writing and reading a book this week which are all things I usually do online, which is great role modeling for what I want to see her doing.
I think that I've realized for our family it works best for us to have a plan of options mapped out during the school week which helps to avoid that SCREEN time .
It's not going to be the easiest transition but I think that in the long run it will help my family become the best thinkers and doers they can be.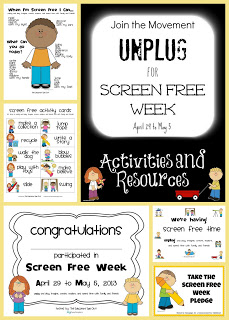 Here's are tons of Screen Free Activities and Printable to help you get started with your Screen Free Time. One day in the week, weekends, during the school week or during the summer…Are you ready to join us?
What did you observe in your children during your Screen Free Time?
You may also enjoy these activities with your child…