It's difficult enough to be a working single parent, but adding Coronavirus to the mix can feel overwhelming. To help you, we put together a survival guide for single parents.
Here are some tips to help divorced parents navigate a lockdown and make the best of this time hunkered down with their little ones.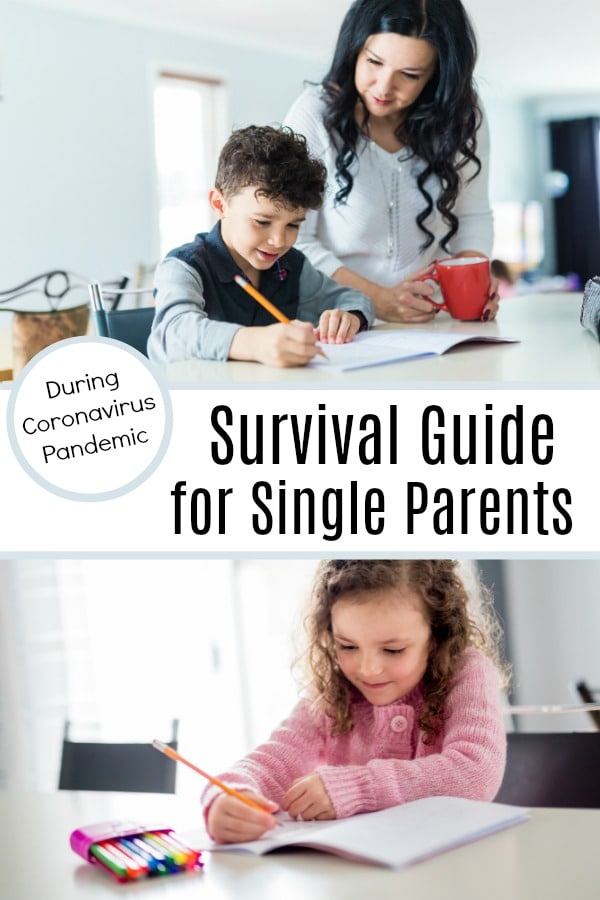 This is a guest post by Liqia Ortega, of Coloring Press as parent of our Parenting with Purpose series.
How Divorced And Single Parents Can Prepare Their Family For Coronavirus
In this survival guide for single parents you will find information about:
visitation
taking steps to reduce children's exposure to Coronavirus
how to talk to children about what is happening
teaching children at home
how to maximize your work output when children are home
tips to manage your anxiety to help you be a source of calm to your children when they are with you.
How Coronavirus Affects Visitation
Current visitation schedules are likely to stay in place unless there are extenuating circumstances.
If you are concerned about a higher than average exposure risk to your children during visitation, speak with your former partner and see if you can agree to temporary changes to the visitation schedule. Offer extra contact via video chat or additional time once shelter-in-place is lifted to make up for missed time.
If your former partner refuses to discuss the issue and you are truly concerned about a much higher than average risk, talk to your attorney and see if local judges are making exceptions where you live. Changes to visitation during this pandemic vary across different locales.
Refrain from speaking about risk or higher exposure in front of children. This only adds anxiety to their time with their other parent.
Reduce Your Children's Exposure to Coronavirus
Shop and make necessary trips outside the home when they are away.
Add fruits and veggies that keep longer in the refrigerator to your shopping list to help reduce visits to the grocery store.
Use frozen fruits and veggies after fresh ones run out to help tide you over. Smoothies are great way to use frozen fruit and veggies after your perishable ones run out.
Deconstructed meals are a quick alternative to takeout when you are pinched for time.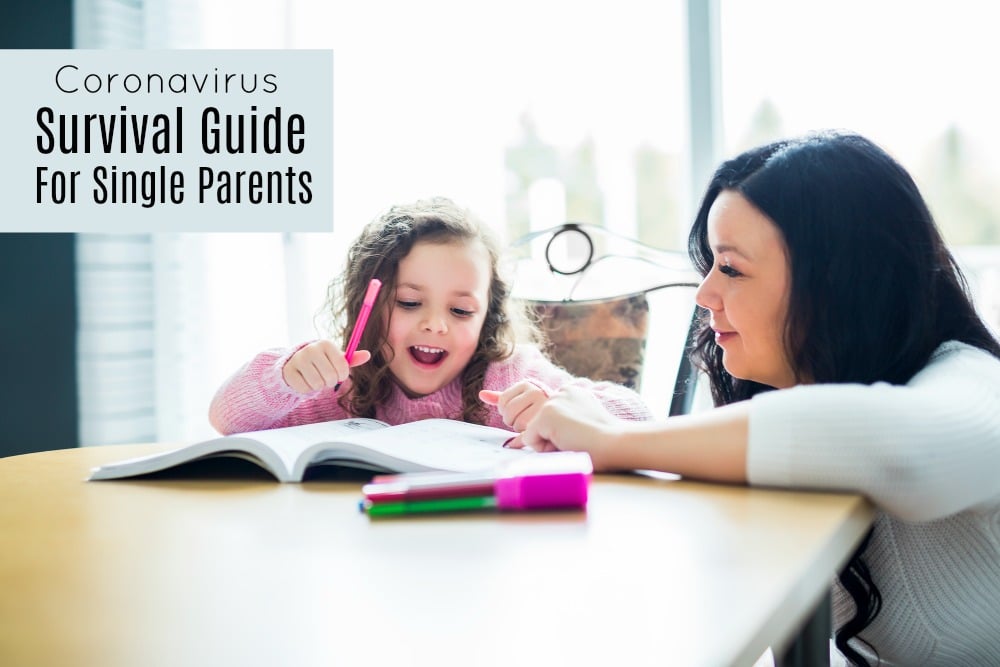 Talk to Your Children About What is Happening
Do not assume that someone else has taken the time to explain Coronavirus to your children. Take the time to have a discussion specifically about Coronavirus. It may be reassuring to share that Coronavirus is likely to be serious only for people who are at risk or in poor health.
Emphasize that everyone is taking additional precautions because you love and want to protect those around you, especially elderly neighbors and friends who could become very sick. Framing the shelter-in-place as an act of love and kindness rather than fear changes everything.
Open the conversation by asking children what they have heard about Coronavirus. Respond only after they have shared everything they know. First tackle any misinformation, explain that misinformation is the reason why some people are afraid of Coronavirus.
If your children are old enough to see some statistics about Coronavirus, share with them and add information about how many people live in your state, so they can have some perspective about how many people are affected.
Helping Children Cope with Changes Due to Covid-19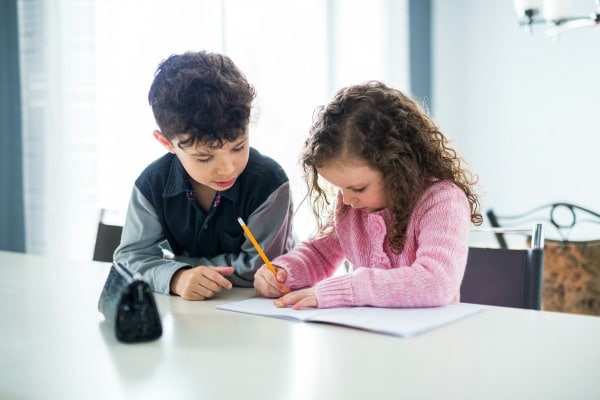 Seven Tips to Help You Survive Teaching Children at Home
Make sure children get some outdoor time, even if it is a short 15-minute walk. Try to get them outside twice a day in the morning before class, and late afternoon.
Add time for unstructured play. Children's energy and attention flags in the late afternoon, so schedule unstructured play then.
Help your children have their full weekly class schedule. Add music and art during the days of the week they usually have those classes to help break up the other subjects.
Add chores (one or two 10-15 minute tasks per day) to give them a sense of teamwork and accomplishment.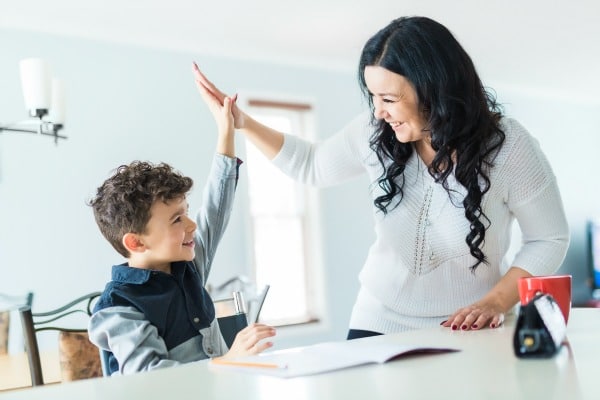 To avoid meltdowns, make sure meals are on time and that children are drinking enough water.
To minimize issues with behavior during the day, make efforts to get children to bed on time.
Reward good behavior with a quick dance party, or with board games or movies late in the afternoon. Dance parties are also a good way to get some activity in when weather doesn't allow outdoor time.
Tips for Balancing Work and School at Home during COVID-19
Ideas to Maximize Your Work Output With Children at Home
Keep children on a schedule to help maximize your time to work. To keep children and yourself on track, try the Pomodoro technique to help break up the day into smaller increments.
Work on shorter tasks while children are awake. Save work that requires fewer interruptions for when children are having their unstructured play time or in the evenings when they are in bed.
Take short breaks to do dishes or put in a load of laundry while children are awake to maximize your time to work in the evening.
Cook extra meals on the weekend. Focus on foods that are quick and easy to reheat – especially in the mornings so you can start your day right away.
When children are away, take the time to work, clean, and cook ahead as much as possible so you can be more present and available while they are with you.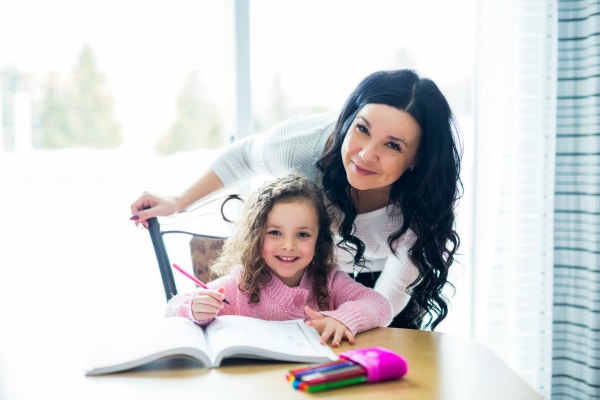 Three Tips to Help Manage Anxiety
A bad day does not mean that the entire shelter-in-place is going to go poorly.
A healthy dose of compassion helps so much. Children thrive on structure and the current situation has turned their world upside down. Reminding yourself that anxiety in children manifests as misbehavior can help you stay centered when things seem to be falling apart.
Remember to laugh at the mistakes and at the insanity of this current situation, and remind yourself that it too will pass.
Because it will be over.
And the work you are doing now to foster a feeling of safety and security in your children will be something they will remember after this is all done. They won't remember the less than perfect meals or technology issues.
It is my hope that some of these ideas from this survival guide for single parents will help your children remember the love and reassurance they felt through this difficult time.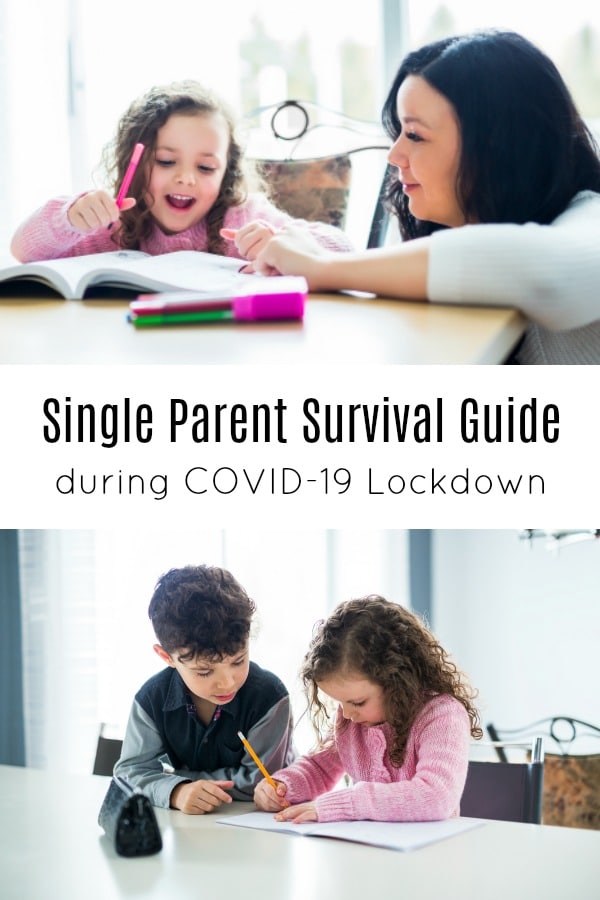 Resources for Single Parents Stuck at Home with Kids
Working Remotely? Try these Tips for Working from Home with Kids.