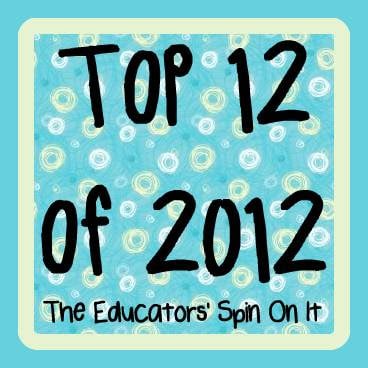 Are you ready to see what was your favorite posts for 2012?  We're sharing the Top 12 Most Popular Posts of 2012 from The Educators' Spin On It . We've had so much fun we sharing ideas in 2012 for your children. 
Can you believe that between the two of us we wrote

246 posts in 2012

!   
The two of us dedicated our time in between raising our 3 kids each to creating and sharing ideas for Baby Time, Tot School, After School Express, Gardening with Kids, Love Books, Bilingual Babies, Little Hands that Cook with Books, Virtual Book Club for Kids, Around the World in 12 Dishes and Snapshots of Parenting with Purpose!  Which do you follow the most?  Are you ready to see which posts you viewed the most?  Check them out!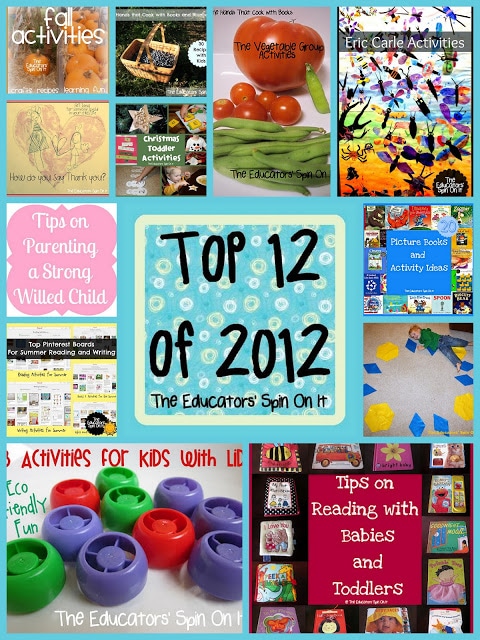 Top 12 Posts of 2012
Check out the post from above and leave a comment on the post you visit, we love hearing feedback from you! Keep your eye out for Kim's Favorites and Amanda's Favorites and The Very Best Activity of 2012 next week!  Until then we invite you to check out our favorites from 2011. 
Our Favorites from 2011
Amanda's Favorite Spin on Things by Kim in 2011
Kim's Favorite Spin On Things By Amanda in 2011
Do you have a favorite on The Educators' Spin On It?  Do you have a topic you'd love for us to share more on?  It's your turn to share what you need the most support and resources for your child.  Email us or leave a Comment below.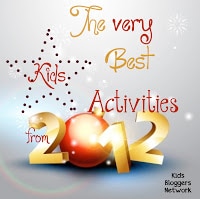 Stay tuned for the Best of 2012 Blog Hop from over 30 Bloggers from the Kids Blogger Network January 1!
Come share your favorite blog post of 2012!