As we come to the end of the year we thought it would be fun to highlight our top 10 most viewed posts from this past year. These posts are packed full of games and activities for kids inspired by our own children at home and from many years in our classrooms.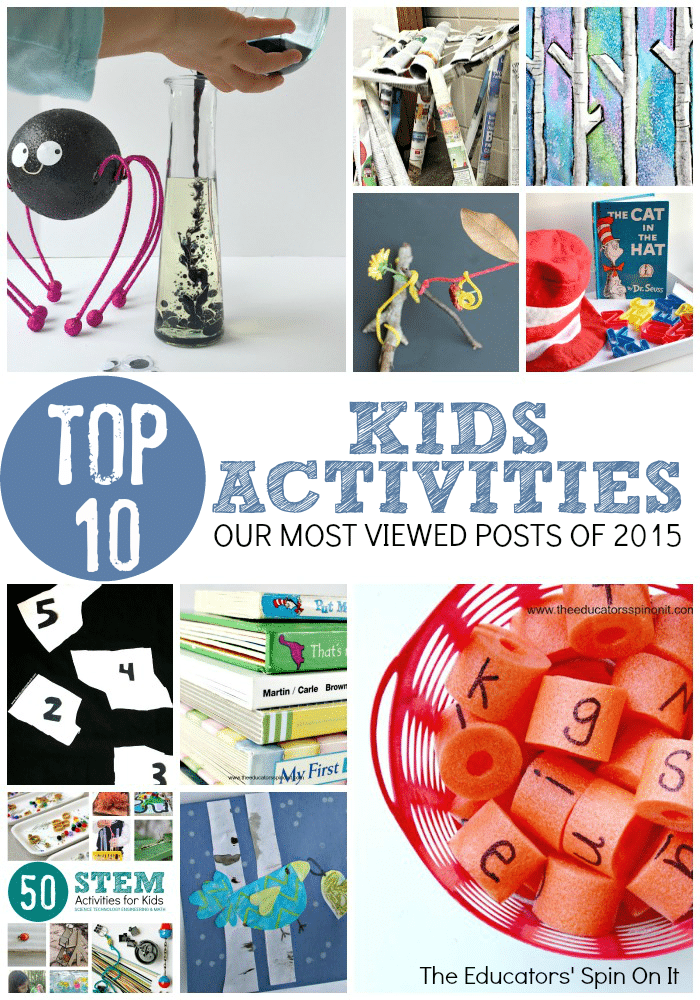 Fun Fact: In 2015 we shared 291 NEW articles with our readers on The Educators' Spin On It?
Do you have a favorite one?
Top 10 Most Visited Posts Published in 2015
Can you help us out by sharing one with your friends online?
We'd love to reach as many parents as we can to provide support with fun ideas at home for kids.
1. STEM ACTIVITIES: We shared quite a few STEM activities this year and hope to continue to bring you ways to bring STEM into you home with your child.  PIN IT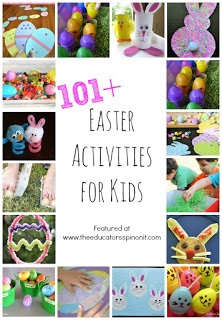 2. EASTER CRAFTS: One project we enjoy doing for our readers is finding the best activities online. We do this to save you time online so that you can create moments of fun and learning at home.  The top featured post was our 101 Easter Activities for Kids.  The Valentine's Day Roundup was pretty popular as well.  PIN IT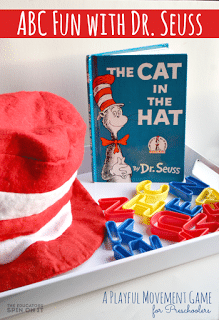 3. BOOK ACTIVITIES: Each month we feature a book themed activity for our Virtual Book Club for Kids.  The most popular one this year was our ABC Fun with the Cat in the Hat.  PIN IT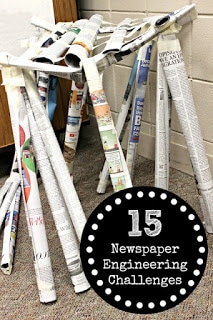 4. STEAM CHALLENGES: This was our most popular Engineering Challenge this year at The Educators' Spin On It.  We featured quite a few STEAM Activity Ideas too.  PIN IT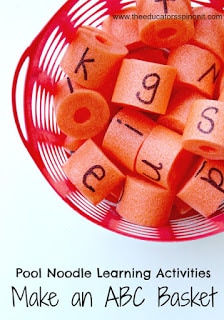 5.  ALPHABET GAMES: Finding fun way to take everyday items and create a learning game with them is what we enjoy sharing about with you.  Pool Noodles ABC's were the most popular however we shared quite a few popular Pool Noodle Games. PIN IT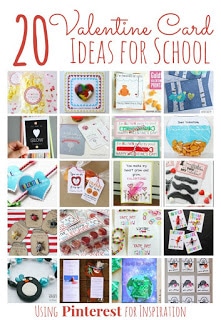 6. GIFT IDEAS: We are often finding ways to teach our children to give to others.  One sweet way is with Valentine's Day Cards.  We featured 20 of our favorite card ideas with you.  PIN IT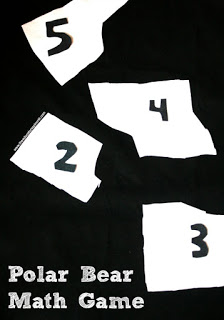 7. PRESCHOOL LESSON PLANS: Each week we shared with you the popular Playful Preschool series on Wednesdays.  The Arctic Preschool Lesson Plan was the most viewed with this Polar Bear Math Game.  PIN IT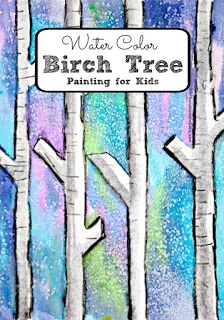 8. ART PROJECTS: Finding ways to experience art with a new twist is so much fun with kids.  Our Water Color Birch Trees snuck in some textures and reactions with adding one special magic element.  PIN IT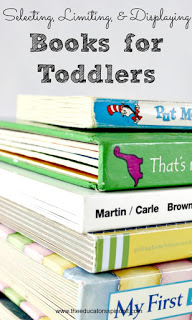 9. READING WITH KIDS: Finding ways to encourage our children to fall in love with books in a main goal on our site.  This post about Selecting, Limiting and Displaying Book for Toddlers was our most read in 2015.   PIN IT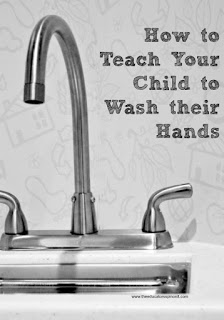 PARENTING RESOURCES: At the end of the day we're all in this together… parenting.  We started our site sharing articles that reflect how we can parent with purpose.  We understand how sharing something as simple as How to Teach Your Child to Wash Their Hands can be a big help.  PIN IT

Can you help us out by sharing one with your friends online? If you Click on PIN IT and it will take you to Pinterest so you can save and remember for 2016 to do with your child.
Here's a few more of your favorites published in 2015.

Preschool Activities and Lesson Plans
We've noticed that our Playful Preschool Weekly Lesson Plans are quite popular with our readers.  Thank you so much for joining us each week on Wednesdays when we feature a new theme.  Science and STEM articles that we shared with you this year were some of our most visited too.  We can't wait to bring you more ideas on these in 2016.
Top 10 All Time Most Visited at The Educators' Spin On It
Did you know that we celebrated 4 years at The Educators' Spin On It this year? Over our 4 1/2 years of sharing ideas here are the TOP 10 All time most visited posts.  Do you have a favorite?  Do you have one that you think should have made this list?
Most Viewed Posts at The Educators' Spin On It
THANK YOU!
Thank you so much for visiting our website. We hope that our articles inspire you to do our activities in your home with your child or even at school with your students. We know we have both parents and teachers and even grandparents and caregivers that visit our website throughout the year. We'd love to get to know you more in 2016.
Leave us a comment and tell us a little bit about you and who you are finding Kids Activities, Crafts and Learning Games for?