Parents and teachers, are you looking for new ideas to use in the garden? Look no further. Here is a collection of 31+ ideas for gardening with kids.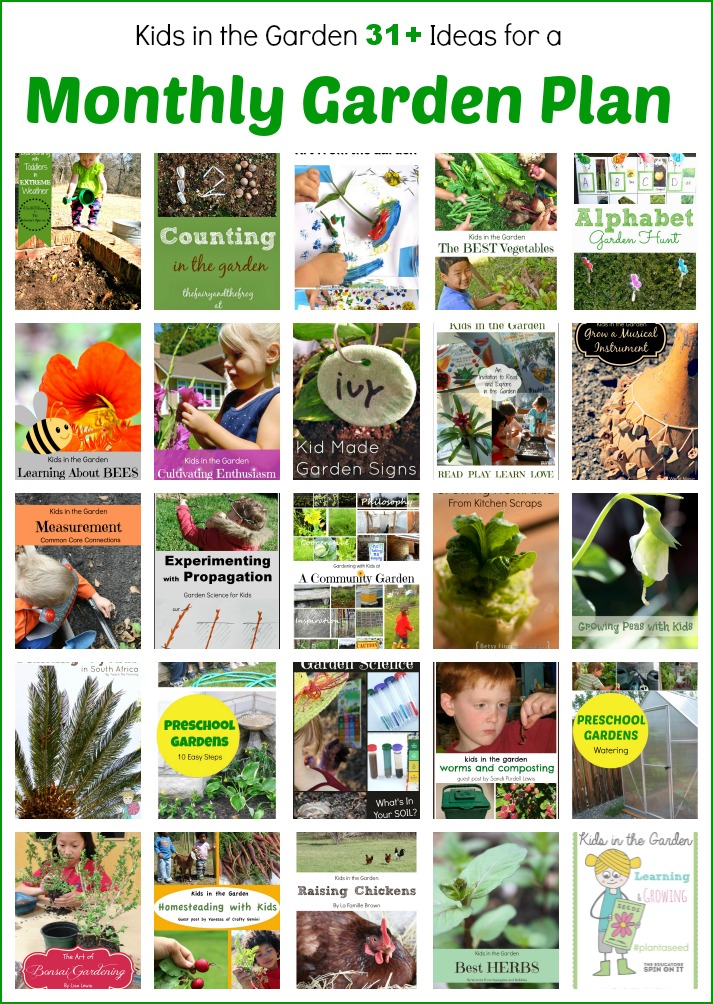 There is everything from gardening tips and advice, ways to connect academics to the garden, and how to incorporate global learning into your gardening activities.
31+ Ideas for Gardening with Kids
Begin Gardening with KidsFamily Gardening FUN!
Kids Gardening in Extreme Conditions
Growing Romaine Lettuce from Kitchen Scraps
Raising Chicks in the Classroom
Garden Music; Growing Instruments
Kids Garden Reading Activities
Learning about Bees in the Garden
Garden Science Experiments; Propagation
Garden Math Activity; Measurement
Garden Science; Worms and Compost
Garden Math: Counting and Number Sense
School Garden Learning Activities
Kids Gardening; Best Vegetables
Spring Photo Scavenger Hunt with Kids
Getting Kids Excited about Gardening
Garden Science SOIL: Common Core Connection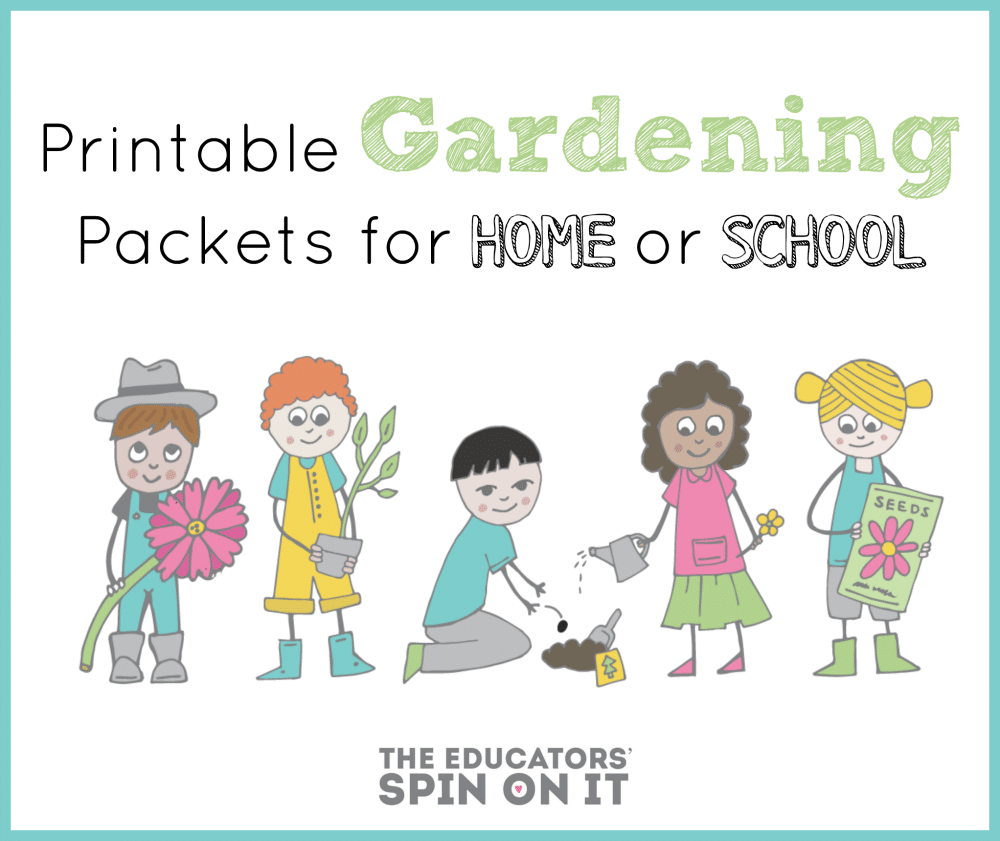 Printable Packets for Learning About Gardening at Home or School
Follow The Educators' Spin On It's board Gardening with Kids on Pinterest.