Chalk is one of our favorite materials to learn and play with. It is inexpensive and versatile.  Here are just 6 ways we have used it with our kids.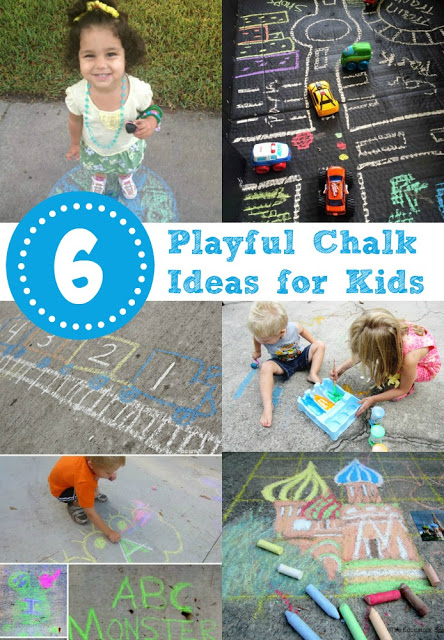 Playful Chalk Ideas for Kids
Use chalk to teach letters, numbers, basic graphic skills, geography, and to express your creativity.  These activities were designed for kids ages 3-7, but may be adapted to meet the needs of children of varying abilities.  Grab a box of chalk and try one (or a few) of the chalk activities below.
And one of our family favorites:
[Affiliate link]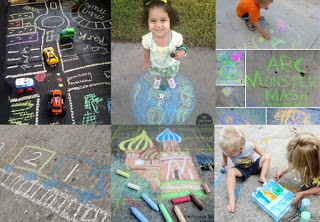 How do you like to play and learn with chalk?