Welcome
new friends
and glad to have you back
good friends
!  Here at the
Educators' Spin On It
we blog about PARENTING WITH PURPOSE!  We teach our children a second language, cook with books , play and learn with our babies Babytime, Tot-school, Afterschool, and garden , January was a fantastic learning and playing month.  We have enjoyed learning and growing with our children and hope we were able to inspire you!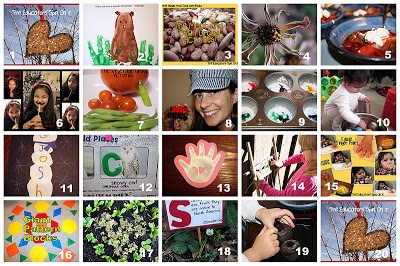 In case you missed them…
 Setting Goals for Tot School
Bilingual Babies – I don't speak a second language…
And just because we are testing to see if you are reading this – we put this in twice =)  Ha!  It is a fun way to combine Valentine's Day, 100's day, counting, crafting, and Eco living all in one!  Afterschool Express: 100th Day of School
Not pictured, but worth a visit…
Pin your favorites – share with friends – enjoy your children!
Save