It's time for a few little confessions… I've been a mom for 30 years and a teacher for more than 10 and I still feel like parenting is a mystery. Just when you think you have it figured out you have another child or new student who defies all the typical expectations we've started to form.
Can you relate?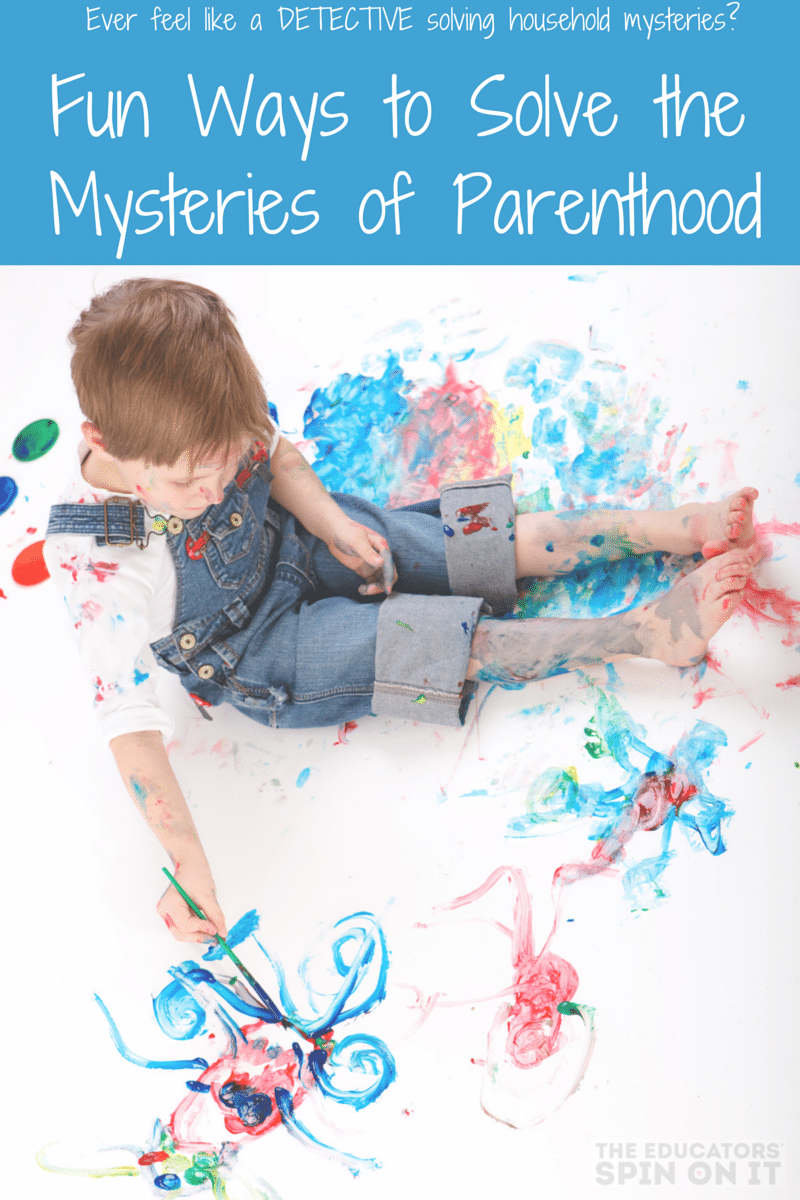 Tips for Solving the Mysteries of Parenthood
One peek around the house or car and you realize something may have been spilled, or a broken piece to a toy and you wonder what happened. Why is this sock in an odd place? Where is the other shoe? How did that get broken?
Don't even get me started on the odd things I find at times after my kids have been playing off in a spot together for a while
Do you find yourself solving mysteries at your house like me? As parents, we find playful ways to ensure our kids are following our rules and expectations. Maybe a game of I Spy or a friendly clean-up song to get us moving on the right track again.
At the end of the day there are a few topics that come up again and again, especially after 3 kids. Here's a few common parenting topics…
Picky Eaters

Anger Management

Toy Storage

Potty Training

Scheduling

Homework

Chores with Kids and more!
Parenting Resources for Parents
You may find yourself asking questions like…
Why do kids always seem to be hungry?
How do they get so much energy?
Why do they always want to argue?
When will they start listening to me?
Why do they have to grow up so fast?
These are just a few of the many mysteries that parents face on a daily basis. But even though parenting can be challenging, it is also one of the most rewarding experiences in life.
After raising my 3 kids and teaching hundreds, I have a few pieces of parenting advice to help you.
Solving Parenting Mysteries on Pinterest
So here's the big scoop, I was inspired to create a pinterest board based on the idea of Solving Parenting Mysteries.
Here's my new Pinterest board I'd love for you to follow as we tackle this parenting thing together! I'll be sharing pins about Parenting Topics that we're all trying to solve the mystery.
Follow The Educators' Spin On It's board Parenting Mysteries Solved on Pinterest.
Do you have a Parenting Pinterest Board? LEAVE YOUR PARENTING BOARD in the COMMENT SECTION so I can repin and share and learn from you too!
It's always fun to take a peek into how other families are solving their parenting mysteries.
Hope you'll join us on this case as we solve the mysteries of Motherhood together!
Be sure to follow our Parenting with Purpose series for even more ideas!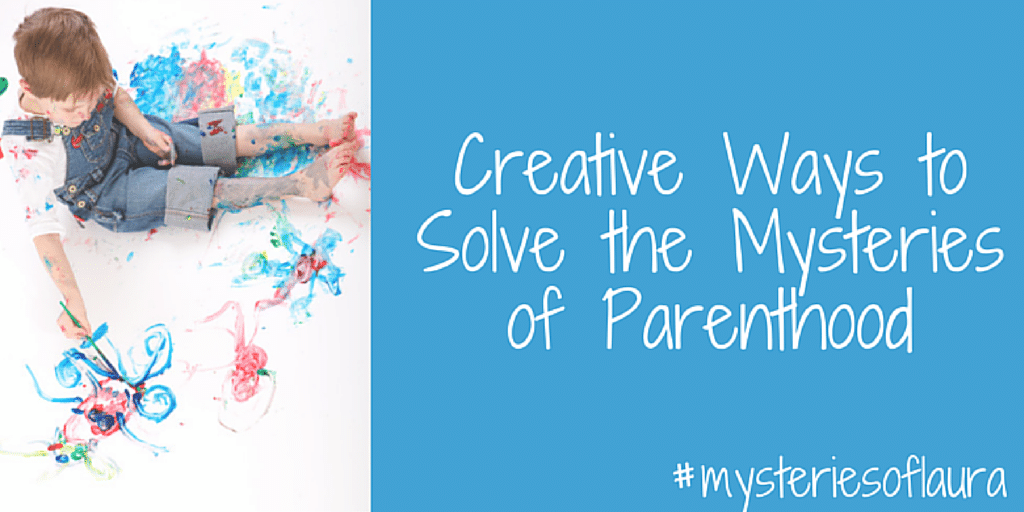 What are some of your biggest parenting mysteries with your child?
{Leave a Comment}