Helping your child become confident in math is an important skill.  Math requires lots of practice to become successful with it. At The Educators' Spin On It we love taking math and creating fun ways to practice math skills.  There are little things you can do with every day objects around your house to create math activities and math games for kids.
These math activities focuses on
Shapes
Patterns
Number Recognition
Number Sense
Addition
Subtraction
Multiplication
Division
Fractions
Problem Solving
Below we're listed some of our favorite math activities. Tell us which one is your favorite!  Share a photos with us on our facebook page!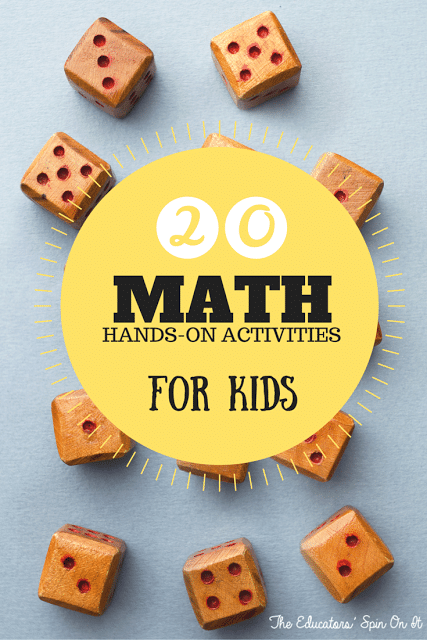 20+ Hands on Math Activities for kids
MATH CHALLENGES? We're getting ready to create more activities focusing on math and would love your input. Let us know what topics you'd like us to focus on more in math.

What is one of the biggest challenges with teaching your child about math?