It's official it's time for school to begin again for our children at The Educators' Spin On It.  Our children will be in all various grades including 4th Grade, Kindergarten, Pre-K and even part-time preschool this year. What grade is your child entering this year?
At the beginning of the school year it's a time for parents to see where we can find time in our schedules to Volunteer in our children's schools. As the papers come home during the First Week of School and even during Open  House we encourage you to find those moments that you can plug into your child's school setting as a volunteer. We've been behind the scenes at many schools over the years and know that the volunteers can make such a big impact on a school setting.  We'll be sharing a few tips this school year on how to get involved and at times even organize volunteers.  And most importantly why you should be a member of your school's PTA program.
Have you ever volunteered at your child's school?  What did you do? Do you have any tips to offer our readers? Tell us in the comment section.
You're invited to share what you've been doing with your kids at home.  If you're a blogger link up your idea below.  If you're a parent leave us a comment below of what you've been up to or leave a picture on our facebook page!  We'd love to hear from you! Come join the FUN! 
Last week's After School Linky Party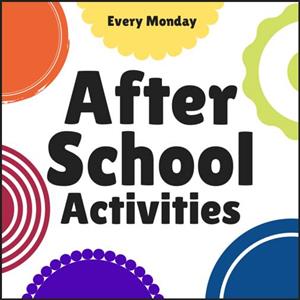 After School Linky Party is hosted by
Thank you for sharing Activities for School Ages only.  By sharing your link you give permission for our host to feature a photo and link in an upcoming post.