Add a little fun this year with this fall activities for after school with your child.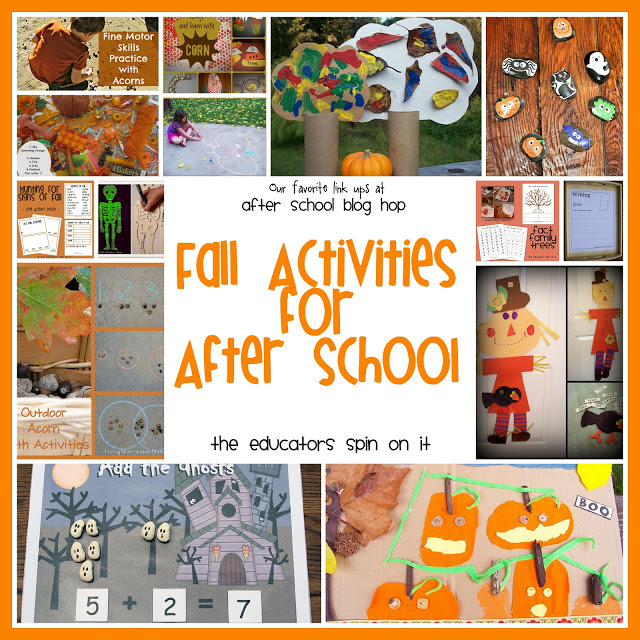 Here are our top picks from our weekly After School Blog Hop. We want to share with you the adorable Fall Halloween Themed ideas we've been collecting to do after school.
Fall Activities for After School
It's hard to believe it's just over a week left before Halloween and lots of projects to choose from. Here are some of our favorites that have been shared on our After School Linky this Fall.
We'd love to hear what you're working on after school too! Come join us!
Halloween Story Stones by Kara's Classroom
Make Your Own Fall Trees by Hey Mommy, Chocolate Milk
Fine Motor Skills Practice with Acorns by What Do We Do All Day
Friendly Ghost Activities by PreK and Sharing
Glow in the Dark Skeleton by Little Wonder's Day
Corn Themed Activities by Hey Mommy, Chocolate Milk
Leaf Games and Math Printables by The Educators' Spin On It
Fall Journal and Checklist Printables by The Educators' Spin On It
Acorn Mathby Living Montessori
Halloween Scavenger Hunt by Kcedventures
Outdoor Play with Pumpkins and Leaves by Kcedventures
Scarecrow Games,Crafts and Printable by The Educators' Spin On It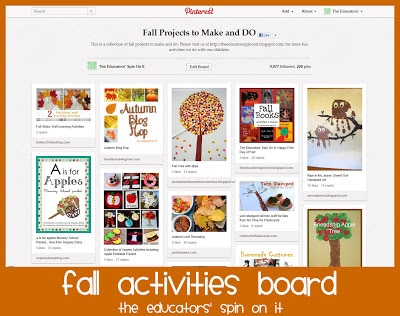 Looking for more Ideas? Check out our Fall Pinterest Board
Don't forget to stop by our Homemade Costume Parade for ideas!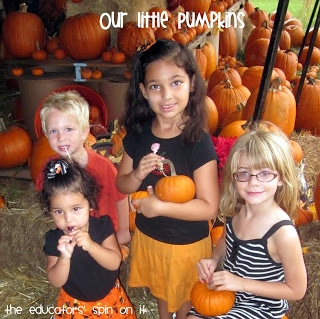 40 Fall Activities from The Educators' Spin On It